Garza is expected to rejoin Brewers in 2016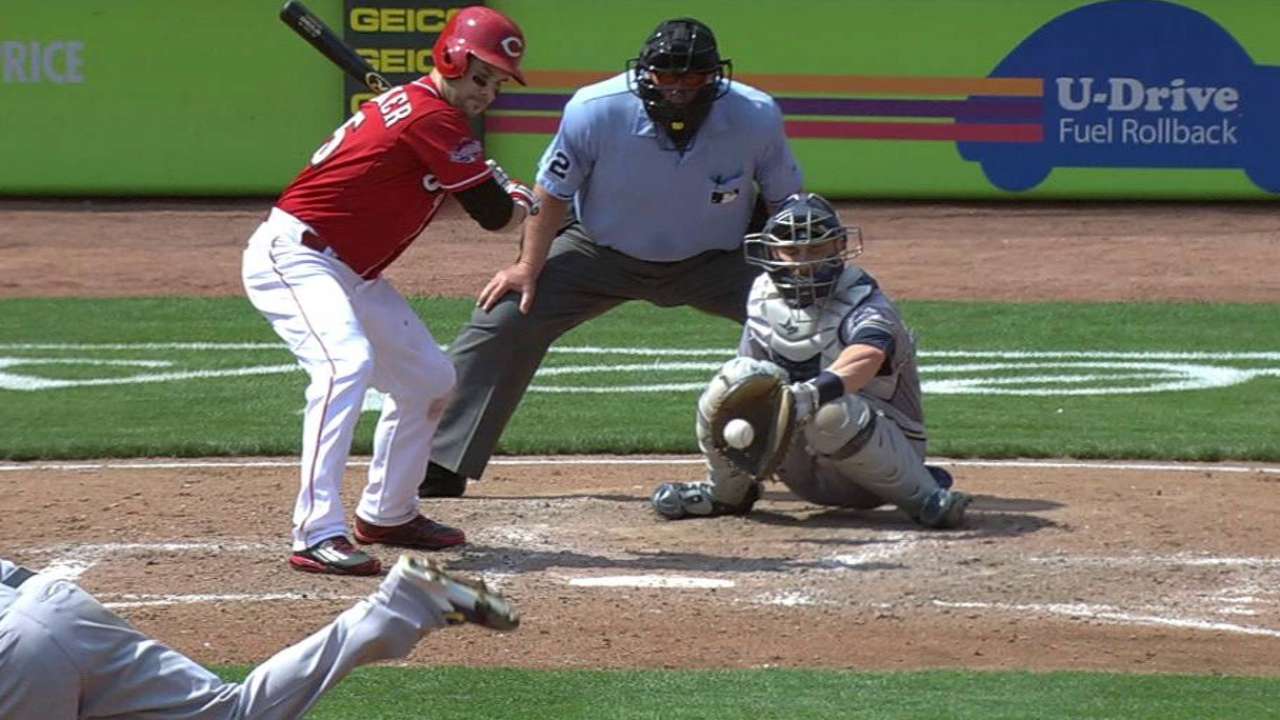 MILWAUKEE -- Matt Garza's strange September will end happier than it began. The right-hander, idle since the Brewers removed him from the rotation nearly two weeks ago, traveled to California earlier this week to be by wife Serina's side as she prepares to give birth to twins. He is not expected to rejoin the team until Spring Training.
It was a quiet end to the messy situation that emerged on Sept. 5, when Garza reacted angrily to losing his spot in the rotation despite his 6-14 record and 5.63 ERA, and declined to spend the remaining weeks pitching out of the bullpen. But Garza left the team on "good terms," manager Craig Counsell said on Thursday.
"Matt and I had a long conversation about getting ready for next year," said Counsell, who has already indicated Garza will be part of the Brewers' 2016 rotation. "It was a very good conversation."
Counsell has attempted to defuse the part of the story that has earned Garza the most criticism -- the notion that the Brewers asked Garza to go to the bullpen and Garza, who is earning $12.5 million this season and due the same in 2016 and '17, declined. Counsell said the sides "discussed the merits of doing it," and confirmed it was Garza's decision to decline, but said the most important thing was not the final weeks of 2015, but all of '16 and beyond.
"To me, I think the best thing going forward for Matt was [focusing on] how do we best get ready for 2016," Counsell said. "Let's get him ready for 2016; that's what's important right now."
Garza directed most of his ire at outgoing general manager Doug Melvin. When Counsell was asked whether he was personally on good terms with Garza, Counsell said, "We're getting ready for 2016 with Matt. Good terms? I understand Matt's frustration with this whole thing, but we're getting ready for 2016. Matt got news he didn't like, he was frustrated by it, but the important thing for him right now is getting ready to pitch at a high level for 2016."
Worth noting
• Catcher Jonathan Lucroy remained sidelined by a concussion on Thursday, but he is making incremental progress, said Counsell, who is expecting Lucroy to play again before season's end.
"I haven't written that off," Counsell said. "I still expect him to play."
• Reliever Michael Blazek played catch for the first time since complaining about discomfort in his right hand, which turned out to be fractured. He had his cast removed last week.
"I think our goal with Mike, before he leaves here, is to get him back to kind of the general population," Counsell said. "Get him back to full strength. I don't know if that will involve an inning in a game, but I know the big goal is to get him back to full strength before he leaves."
Adam McCalvy is a reporter for MLB.com. Follow him on Twitter @AdamMcCalvy, like him on Facebook and listen to his podcast. This story was not subject to the approval of Major League Baseball or its clubs.