Duffy to bullpen as Guthrie returns to rotation
Royals struggling southpaw supportive of decision as postseason approaches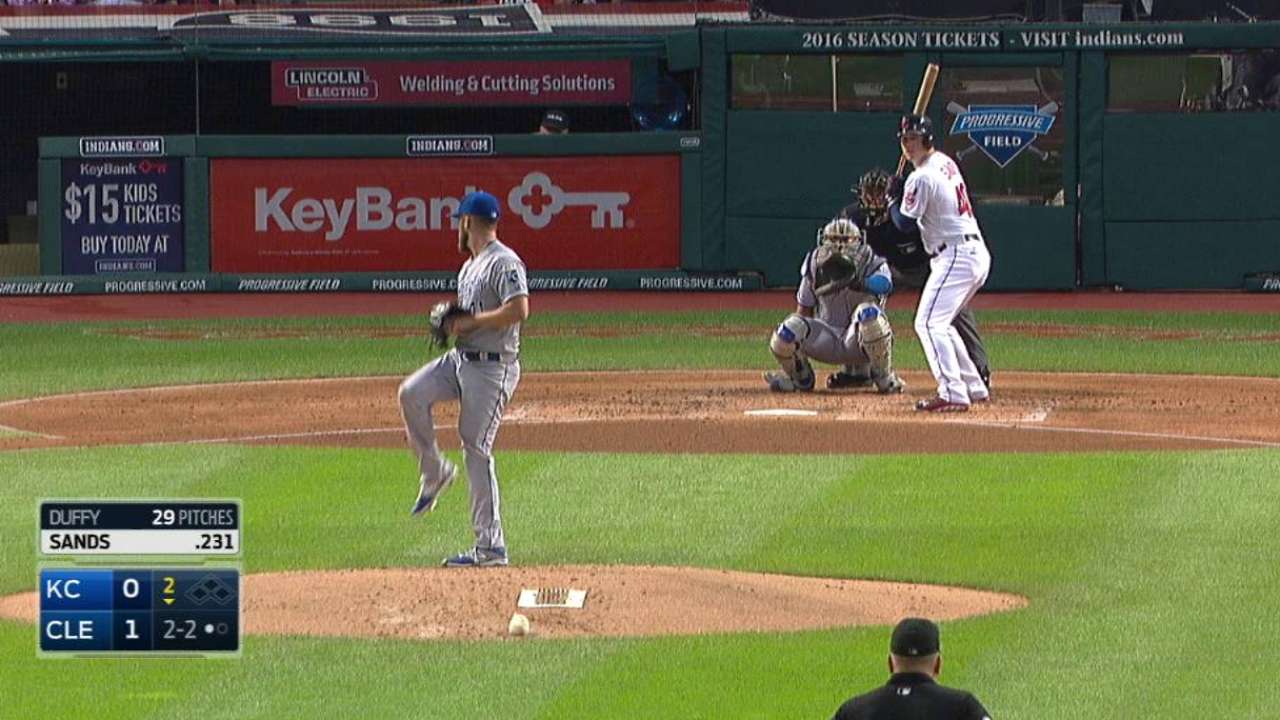 CLEVELAND -- The No. 4 spot in the Royals' possible playoff rotation now is right-hander Kris Medlen's to lose after manager Ned Yost moved left-hander Danny Duffy to the bullpen on Thursday.
Right-hander Jeremy Guthrie, who had been demoted weeks ago to make room for Medlen in the rotation, now will take Duffy's spot. Guthrie will start Tuesday at Kauffman Stadium against Seattle.
Yost and pitching coach Dave Eiland met with Duffy hours before the Royals wrapped up their four-game set with the Indians.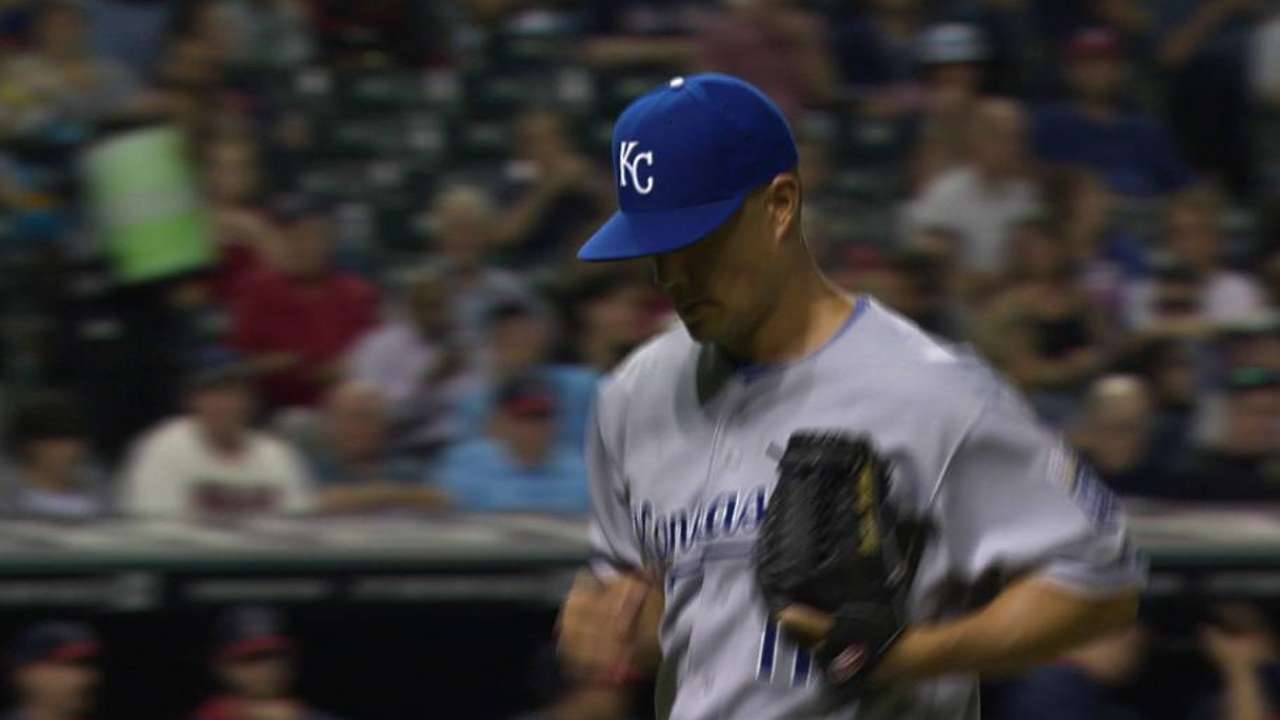 "He hasn't had a horrible year," Yost said of Duffy. "But we're getting to the end of the year, and we only need four starters for the playoffs. If this was in the middle of the season, we probably wouldn't be talking about this.
"We've got 17 games left. You need four starters, you don't need five. It takes him out of the running for that, and now we'll see if he can be productive out of the 'pen."
Over his last eight starts, Duffy has finished the sixth inning just twice, and his ERA in that span is 5.03. The final straw came in Wednesday night's 5-1 loss to the Indians, when Duffy took the Royals out of the game early by giving up six hits and four runs in 2 1/3 innings -- he needed 69 pitches to get that far.
Duffy appeared to take the news quite well.
"It's pretty obvious that the best place for me to help the team, and it's a pretty darn good team, is in the 'pen," Duffy said. "It's all good. Literally, when they told me, I said, 'Great. Let's do it.' I'm just happy to be able to rock the blue uniform.
"There's zero bad blood with the decision that was made. I'm really stoked. It's a new opportunity."
Duffy began last year out of the bullpen and had a 2.16 ERA in six games.
"I can definitely help more out of the 'pen than as a starter right now," Duffy said. "It doesn't do anyone any good to throw 69 pitches in 2 1/3 innings, or 105 in five. With our 'pen, sometimes that will fly. But you can't do that to your boys."
Guthrie lost his starting job in late August. In five relief appearances he had a 4.70 ERA.
"I feel I'm a more effective asset to the team as a starter," Guthrie said. "But the team needs to win. If we were winning, there probably wouldn't be the opportunity for me again to start. Our goal is to finish the regular season on a good note. With that being said, no one is happy with the changes that are being made because we're not winning."
Jeffrey Flanagan is a reporter for MLB.com. Follow him on Twitter at @FlannyMLB. This story was not subject to the approval of Major League Baseball or its clubs.