McGee, Cedeno pitch sim games for Rays
Injured left-handed relievers likely close to returning to action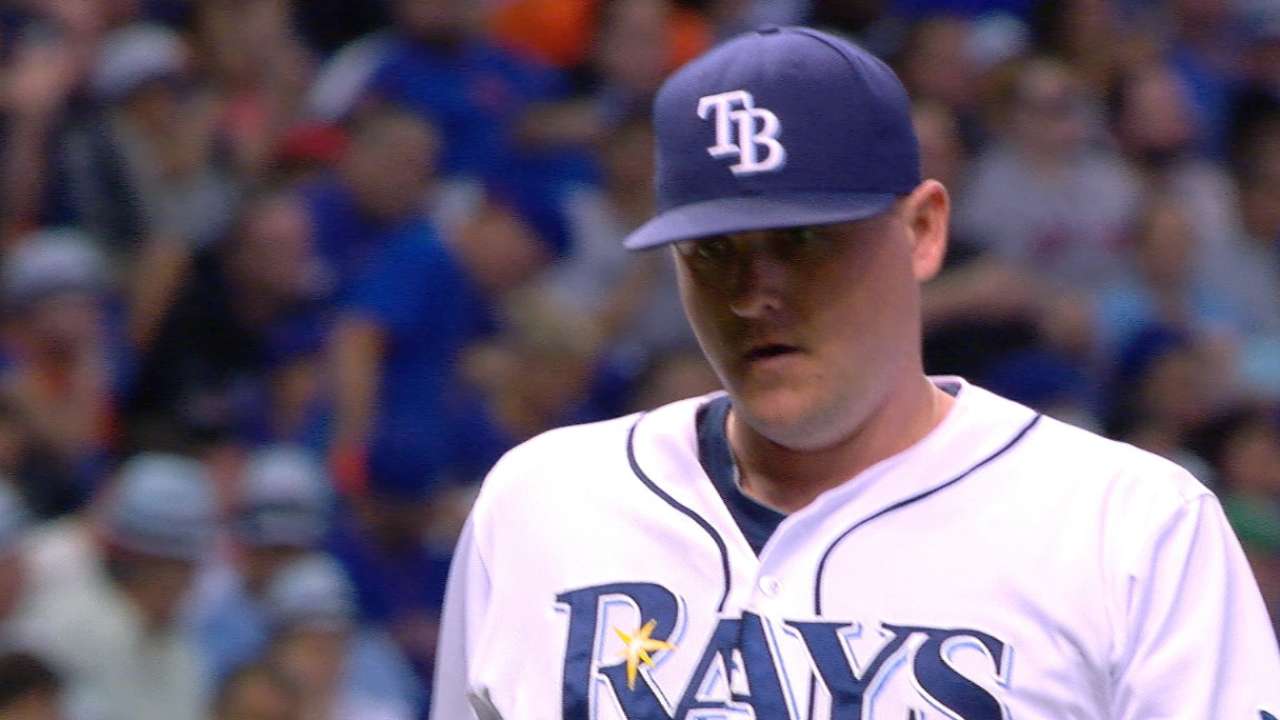 ST. PETERSBURG -- Rays relievers Jake McGee and Xavier Cedeno threw simulated games on Thursday afternoon, and both left-handers are close to returning to action.
McGee (torn meniscus) threw 24 pitches (eight strikes), and he walked three batters. Though his control was off, he believes he is almost ready to return.
"I was a little wild today," McGee said. "It's been a month since I've been in a game. But the ball was coming out of my hand good. Arm felt good. My knee is getting really close.
"I felt really good. My knee felt pretty good. I'm not 100 percent yet. I'll probably throw a sim game Sunday and kind of go from there, but getting a lot closer. Once I feel real good, if everything goes well on Sunday, maybe I'll go with the team on the road."
Cedeno (strained left oblique) pitched to four batters and struck out three. Of the 22 pitches he threw, 17 were for strikes.
"I didn't feel anything at all," said Cedeno, who felt fortunate about how his injury was handled. "I'm glad we caught it when it started. It only took me about four or five days to get rid of the pain. ... We have to see how it feels tomorrow and go from there."
Cedeno said he could pitch Friday if he feels good.
"X was pretty sharp," Rays manager Kevin Cash said. "Jake McGee, having a longer layoff, wasn't probably quite as in the zone as he wants. But we don't read into that anything."
Meanwhile, shortstop Asdrubal Cabrera (left knee strain) was not in the lineup Thursday and planned to be off again on Friday, but he said his knee feels good and he expects to be back doing baseball activities by Saturday.
Bill Chastain is a reporter for MLB.com. This story was not subject to the approval of Major League Baseball or its clubs.