Races add newfound buzz to Subway Series
Citi Field primed to erupt as first-place Mets greet AL Wild Card-leading Yanks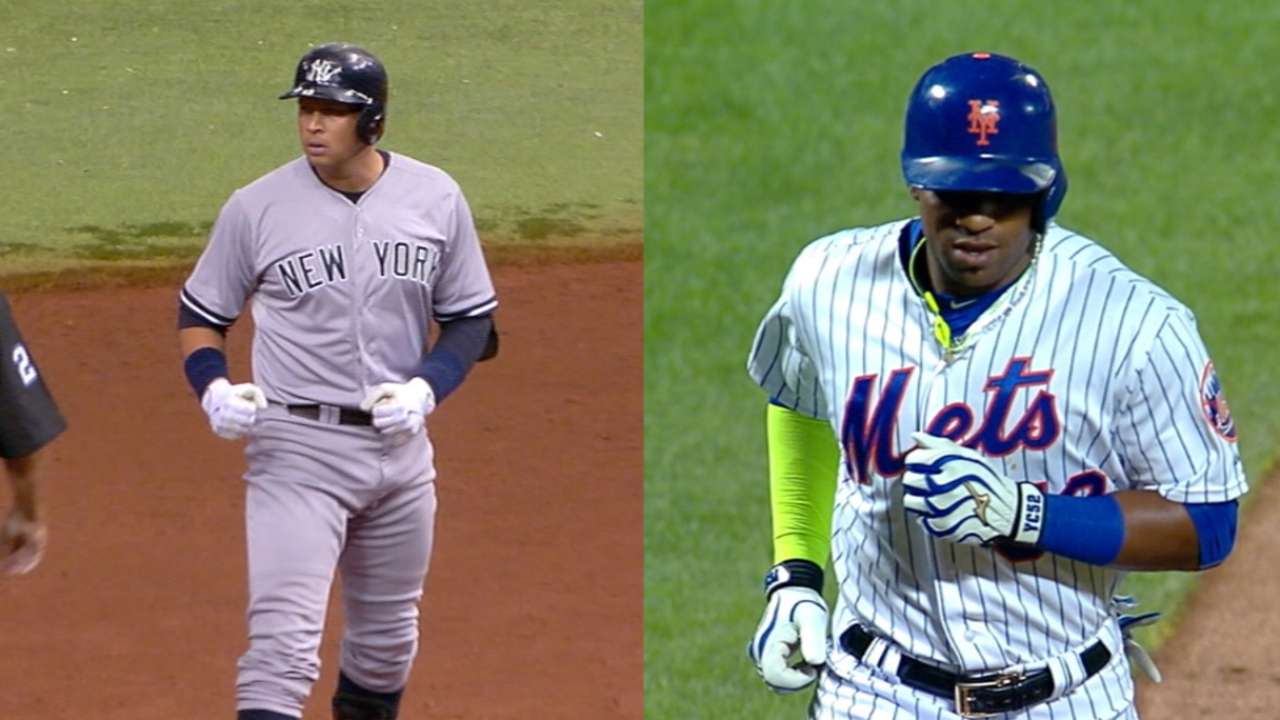 NEW YORK -- There have been wins and losses, impactful games and forgettable ones, dropped pops and bat shards and enough emotion to fill all five boroughs five times over. But never in 19 years of Interleague Play have the Mets and Yankees met amidst the type of circumstances that will populate Citi Field on Friday: mid-September, with October races on fire and players on both sides clawing for the postseason.
"We're playing for something big," Mets manager Terry Collins said. "They are also. There will be a big crowd, a lot of noise and we have to go out and play. You can't worry about who it is. Obviously, when you're playing a team where there is somewhat of a rivalry going, you're going to be pumped up for it. And I think we'll be excited."
It's rare to see the Yankees and Mets simultaneously competitive at any time of year, and aside from the 2000 World Series, they have never met later than early July. So when Collins and his staff sat down in Spring Training this year and began flipping through the calendar, the manager raised his eyebrows.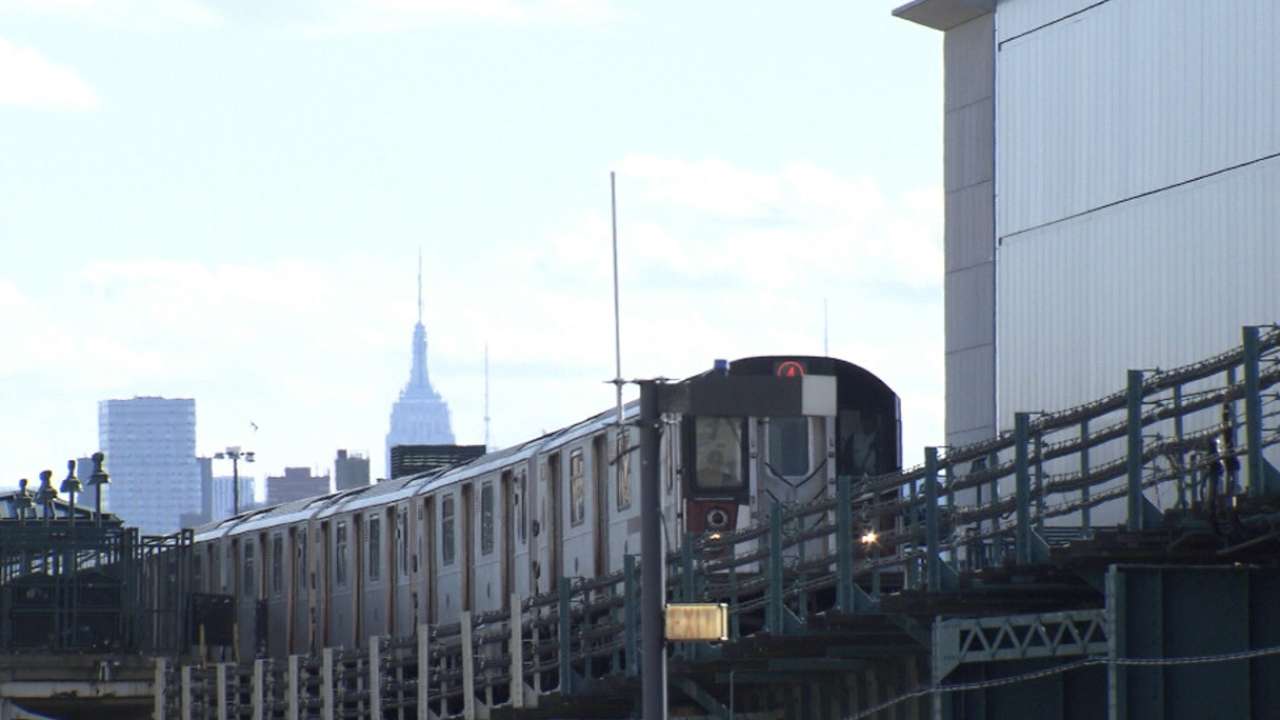 "We saw it and said, 'We hope that this is not going to be both teams fighting for something," Collins said. "And sure enough, it is."
It's not Collins' Mets but Joe Girardi's Yankees who have the most on the line this weekend, trailing the first-place Blue Jays by three games in the American League East and holding a five-game cushion in the AL Wild Card race. Though the Yankees remain in a reasonably comfortable position with 17 games to play, they have significant incentive to try for a division title and avoid the AL Wild Card Game presented by Budweiser.
"It doesn't matter if it's Sept. 15 or May 15," Yankees outfielder Brett Gardner said. "Every day is an opportunity to win a game."
Thirteen top moments in Subway Series
The National League East-leading Mets -- despite the protestations of Twitter alarmists -- are sitting prettier with 16 games left on their schedule, leading the second-place Nationals by 7 1/2 games. Only the statistically greatest collapse of all time -- greater even than the Mets' own 2007 stumble -- will prevent them from meeting the Dodgers in the NL Division Series.
That makes this weekend's Subway Series impactful for the Mets in a different way. With precious few players on their roster boasting any playoff experience, the Mets will spend this series soaking up the atmosphere of sold-out crowds and tension-filled innings, all while trying to overtake Los Angeles for home-field advantage. It begins Friday and Saturday, respectively, with rookie starters Steven Matz and Noah Syndergaard, who have never experienced anything quite like this in their brief careers.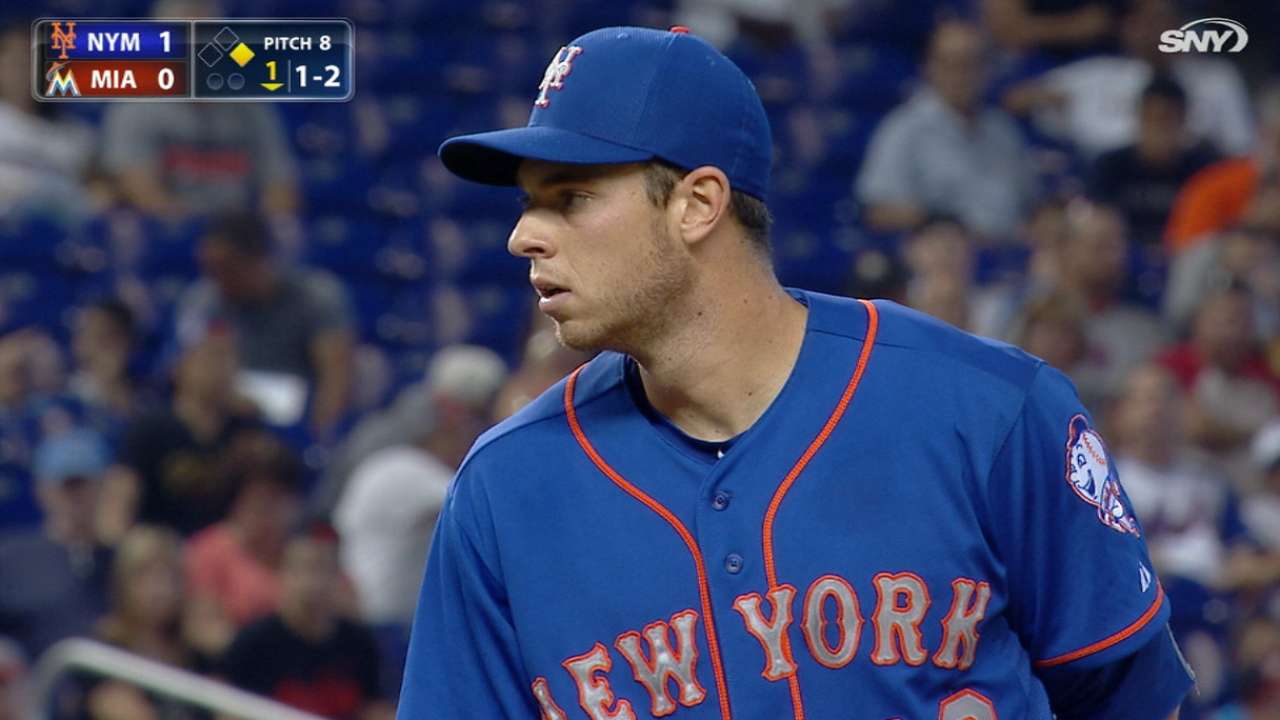 "As players, you try to treat it like any other game," said third baseman David Wright, whose only playoff experience is now nine years in the past. "It's difficult to do that because of the energy the fans bring. You walk around the city and you either see the pinstripes or the Mets hats, and that gets you fired up before you even get to the stadium."
Imagine that. In recent years, Mets and Yankees players have grumbled that the Subway Series has lost some of its juice, its vigor -- that the frequent meetings between both teams have watered down their significance. No more. Culminating with a nationally televised Sunday night contest, these three games are, quite simply, the most significant regular-season games in history between the Mets and Yankees.
"It means everything," Yankees designated hitter Alex Rodriguez said. "New York's the capital of the baseball world, and to have both teams playing so well and being so relevant, I think it's an especially important series."
As for the atmosphere that will breed at Citi Field …
"I've heard from some good sources that it's off the charts," Rodriguez said. "It's good for them, good for the franchise, good for the fans, good for baseball. When you have the Mets, and the big franchises doing well, it's what baseball's all about."
Anthony DiComo is a reporter for MLB.com. Follow him on Twitter @AnthonyDiComo and Facebook, and listen to his podcast. This story was not subject to the approval of Major League Baseball or its clubs.