Obama appoints Valenzuela citizenship ambassador
Dodgers legend to work with White House, USCIS as part of 'Stand Stronger' campaign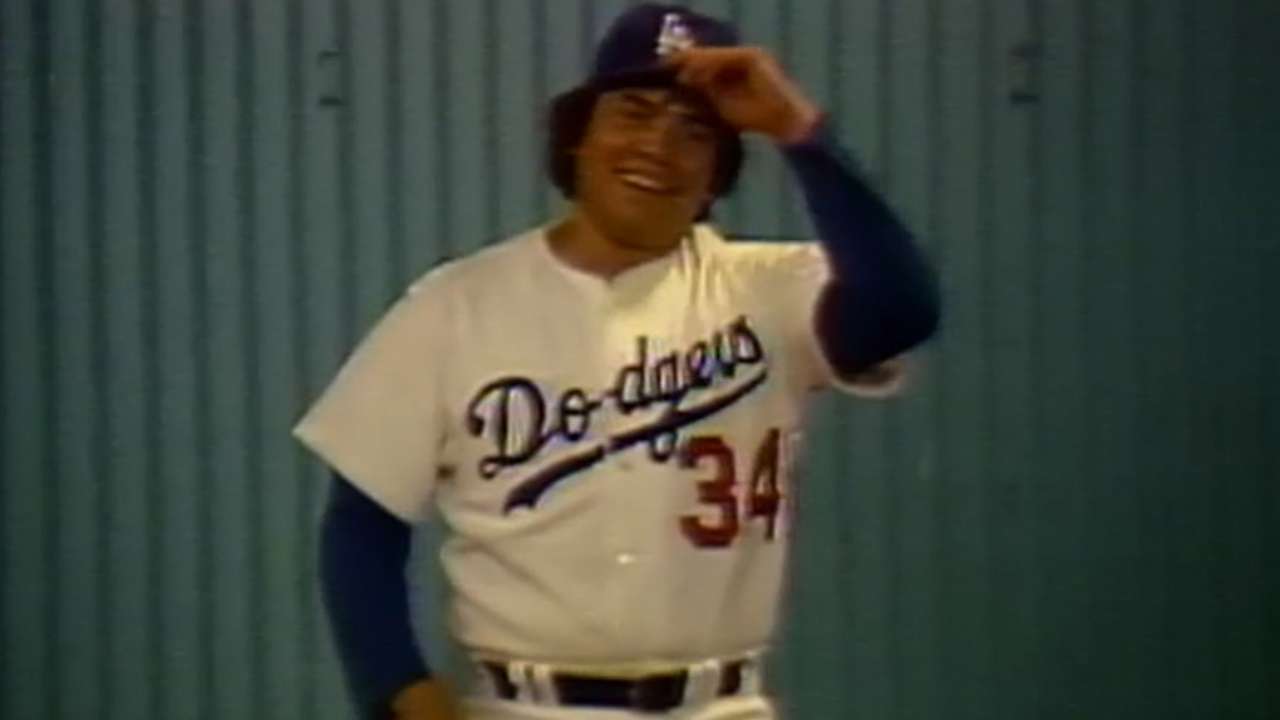 LOS ANGELES -- Legendary Dodgers left-hander Fernando Valenzuela on Thursday was appointed a Presidential Ambassador for Citizenship and Naturalization by President Obama.
Valenzuela, a native of Mexico, became a U.S. citizen this summer. His appointment is part of the "Stand Stronger" Citizenship Awareness Campaign. According to the Dodgers, Valenzuela will work with the White House and U.S. Citizenship and Immigration Services (USCIS) in promoting the rights, responsibilities and opportunities of citizenship among eligible lawful permanent residents, and he will help the "Stand Stronger" campaign break down the barriers for eligible immigrants and refugees to become U.S. citizens.
"We congratulate one of the greatest Dodger icons, Fernando Valenzuela, on his White House appointment," said Dodgers president and CEO Stan Kasten. "Fernandomania was a special time in Los Angeles and all across Major League Baseball. He is a great American and will serve our country well as an ambassador."
Joining Valenzuela as presidential ambassadors are chef and restaurateur José Andrés, actress Diane Guerrero and singer and songwriter Dave Matthews.
The "Stand Stronger" Citizenship Awareness Campaign builds on recommendations by the White House Task Force on New Americans, established as part of the president's executive actions on immigration. This initiative encourages the 8.8 million lawful permanent residents that qualify for citizenship to learn more about the naturalization process so they can solidify their roots and tap into the incredible opportunities that await new American citizens.
The popular Valenzuela, winner of the 1981 National League Cy Young Award and NL Rookie of the Year Award, is now part of the Dodgers' Spanish-language broadcast team.
Ken Gurnick is a reporter for MLB.com. This story was not subject to the approval of Major League Baseball or its clubs.