Miggy adjusting to September free of drama
Batting title in play, but Tigers slugger misses contributions of traded stars
MINNEAPOLIS -- Miguel Cabrera spent the last two Septembers playing through injuries in a push for a Tigers postseason berth. He has no postseason spot for which to push this September, and that hurts worse than the physical pain.
Cabrera, who entered Thursday with an American League-best .335 average, is trying to finish off his fourth batting title in five years, but his .189 average (10-for-53) this month -- including an 0-for-20 slump -- shows it's not much consolation. He hasn't been out of the playoff chase at this point since 2010, and he hasn't had a losing season in Detroit since 2008, his first as a Tiger.
Cabrera watches David Price and Yoenis Cespedes star on their new teams -- the Blue Jays and Mets, respectively -- headed toward October baseball, and he's happy for them. But he also wonders what might have been.
"You have to be happy for them," Cabrera said. "[Those are] the guys you've got to want to see here if we were in the playoff race. You've got to think how fun it is with these two guys, if this team's together, how good we can be. It's a big difference."
Cabrera was still on the disabled list with a left calf strain in late July, when Price and Cespedes were traded. Right-hander Justin Verlander was back, but he was just beginning to round into form. Victor Martinez was back but falling into second-half struggles. Add in pitching woes, and the midseason push to convince management to add players instead of selling never happened.
"If we were healthy, I think we'd be in the race right now," Cabrera said. "I don't know if we could be in the playoffs or first place, but I think we could be in good shape to make a run. Because with these three guys [including reliever Joakim Soria] we traded, I think we'd have a good chance if we were together. But it was a hard decision."
The next decisions will include manager Brad Ausmus, whose situation will be evaluated at season's end, according to GM Al Avila -- but whose fate has been speculated for weeks, both in reports and in the stands.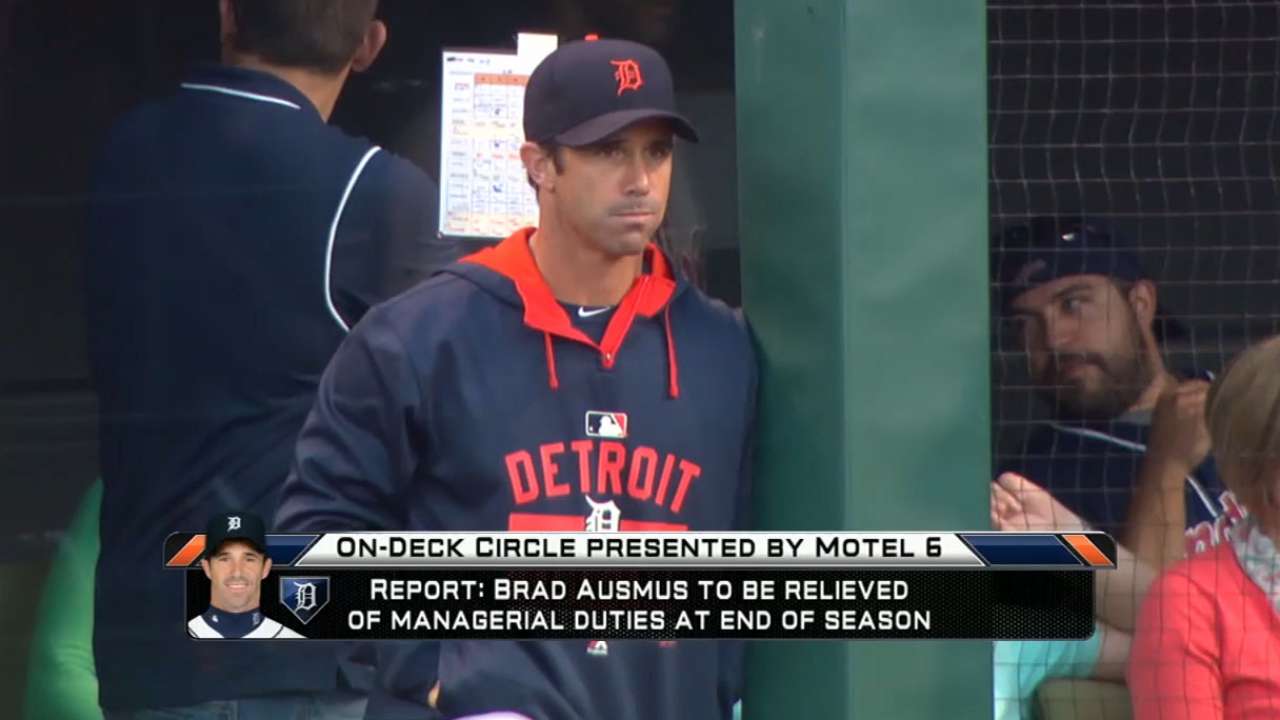 The Tigers were in Cleveland last week when reports of Ausmus' fate emerged. Friday will mark Detroit's first home game since then. To Cabrera, Ausmus is as much a victim of the club's injuries as anyone.
"We're over there and see what's in the paper," Cabrera said. "Man, it's kind of like, 'This is not happening right now.' ... It gets you right here."
Asked how much he takes Ausmus' situation personally, Cabrera said, "A lot, because it's not his fault. So why are you going to blame a guy like that? Why do people say you've got to fire him?
"We've got a lot of injuries this year. We didn't come together this year. I think that's one of the big reasons. I always say, 'Man, if we're healthy, we can push harder.' But this year, we got a lot of key players out for one month, two months. With that, there's no way you're going to win, because we need everybody here. It's not about one player. We've got a lot of guys here with big numbers, and we don't go anywhere. It's not about numbers or stats. It's about winning games."
Jason Beck is a reporter for MLB.com. Read Beck's Blog, follow him on Twitter @beckjason and listen to his podcast. This story was not subject to the approval of Major League Baseball or its clubs.