ICYMI: Cashner, Kemp seal series win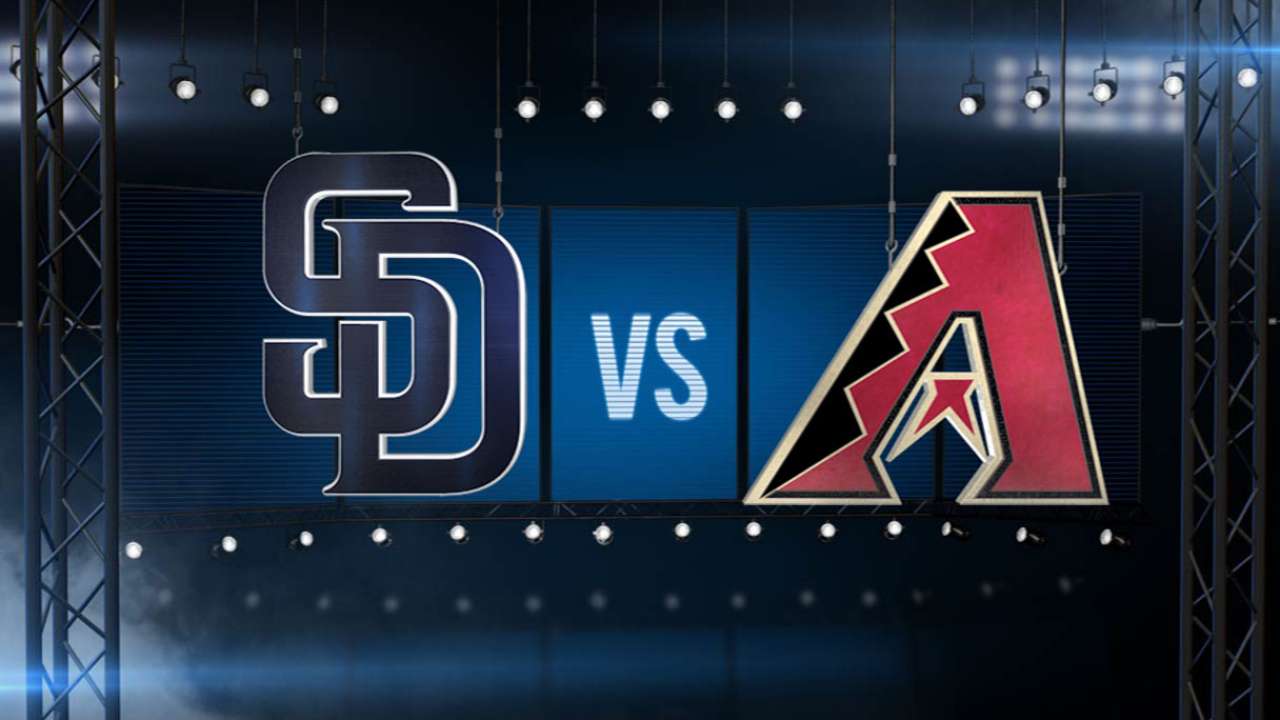 The month of September is well known for being a time when clubs get an extended look at some of their young prospects and callups, so it's not unusual to witness some Major League firsts, like a slugger's first big league at-bat. What might be a little unusual, however, is the first MLB plate appearance for a player appearing in the 350th game of his six-year career. Fans got a chance to witness just such an event as closer Craig Kimbrel dug in at the plate for the first time in his Major League career during Wednesday's 4-3 Padres victory over the D-backs.
Kimbrel stepped into the box in the top of the ninth in only his second four-out save opportunity of the year. The at-bat became a necessity after he was called upon in the eighth inning after starter Andrew Cashner delivered a quality start at Chase Field. Cashner surrendered only three earned runs on seven hits and two walks while striking out six, and the hard-throwing right hander needed just 90 pitches to tame the D-backs.
Cashner received ample help from the reliable bullpen combination of Kimbrel and Joaquin Benoit, who entered the game in the eighth to preserve the Padres' one-run lead. Benoit earned his 26th hold of the year after pitching two-thirds of an inning and striking out two. Kimbrel earned his 37th save of the season and showed no signs of rust after having eight days of rest since his last appearance.
The Swinging Friars pounded out six hits on the night for four runs, with the biggest blast of the night coming off the bat of Matt Kemp. Kemp hit a three-run homer in the fifth inning -- his 22nd round-tripper of the year -- that allowed the Padres to regain the lead. Thanks to his three-run shot, Kemp increased his RBI total to 97 on the year.
The Padres were able to strike first on Cory Spangenberg's RBI single in the fourth. Spangenberg notched his 16th RBI of the season, while fellow infielder Brett Wallace went 2-for-4 on the day with his sixth double of 2015. Wallace was the lone Padres player to enjoy a multihit game.
The Padres earned their first series victory at Chase Field since 2013 while improving to a 9-7 season record (.562) against Arizona. The Friars also improved to an overall 69-78 record on the year with just 15 games left to play in the regular season.
In case you missed it, here are some highlights and stories that you might not have seen:
Padres postgame recap: Kemp's HR sends Cashner, Padres to victory
Cashner strikes out six over seven innings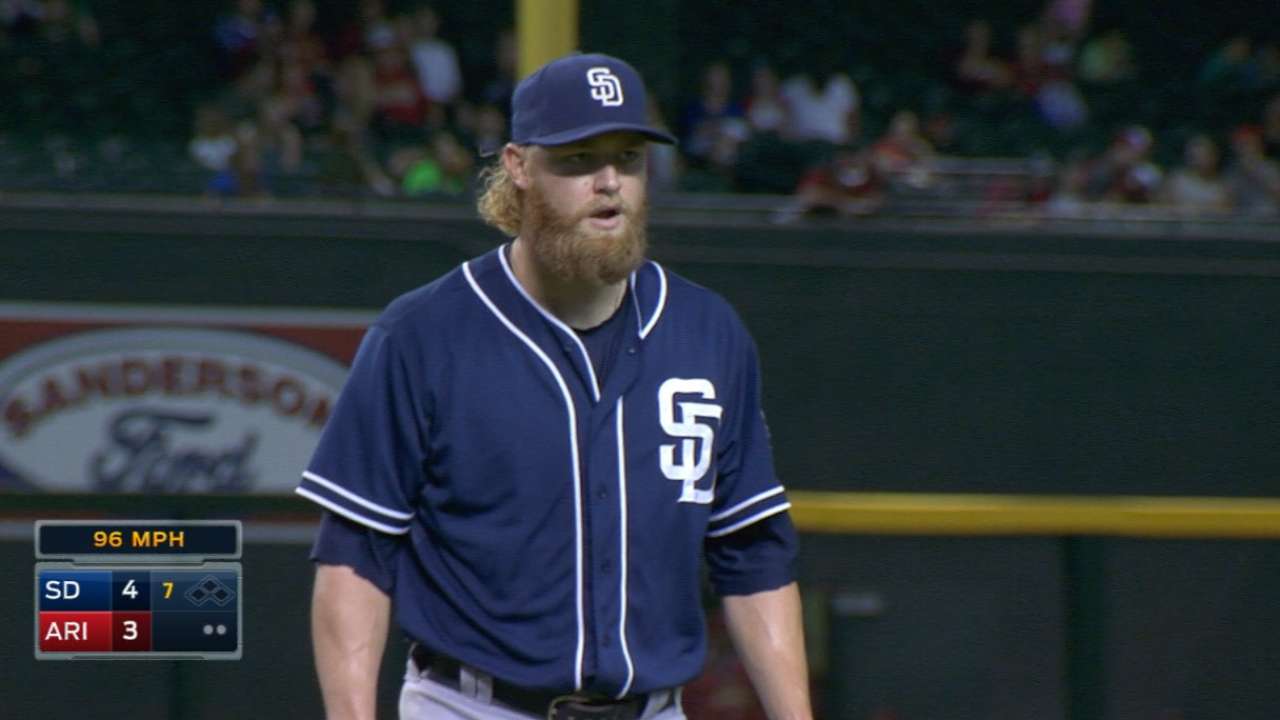 Spangenberg's RBI single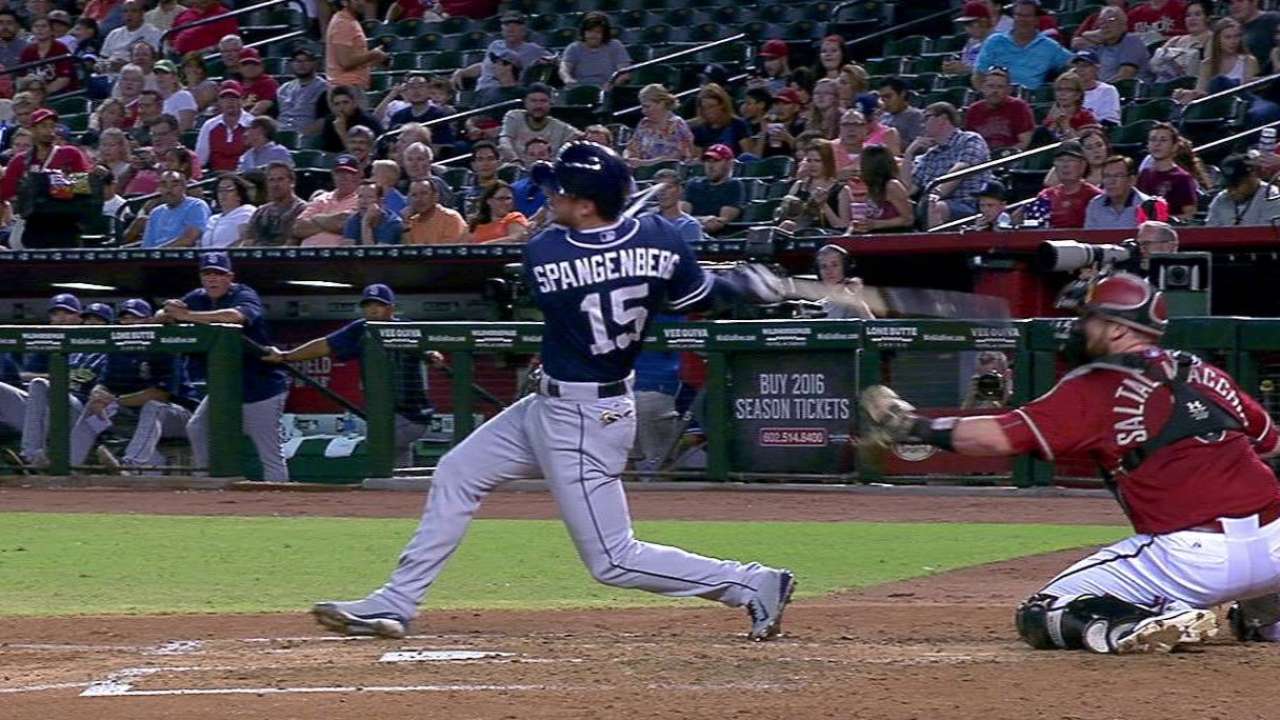 Kemp caps a two-out rally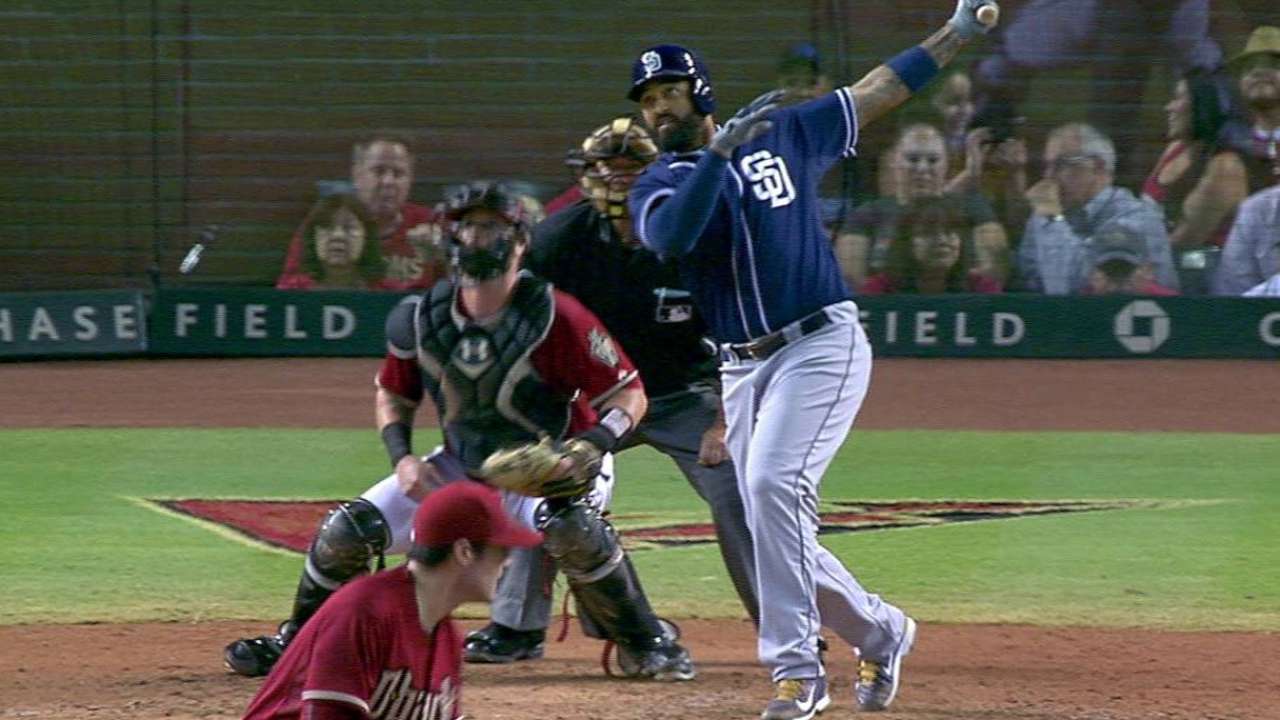 Kimbrel makes MLB debut at the plate with some help from the pitching corps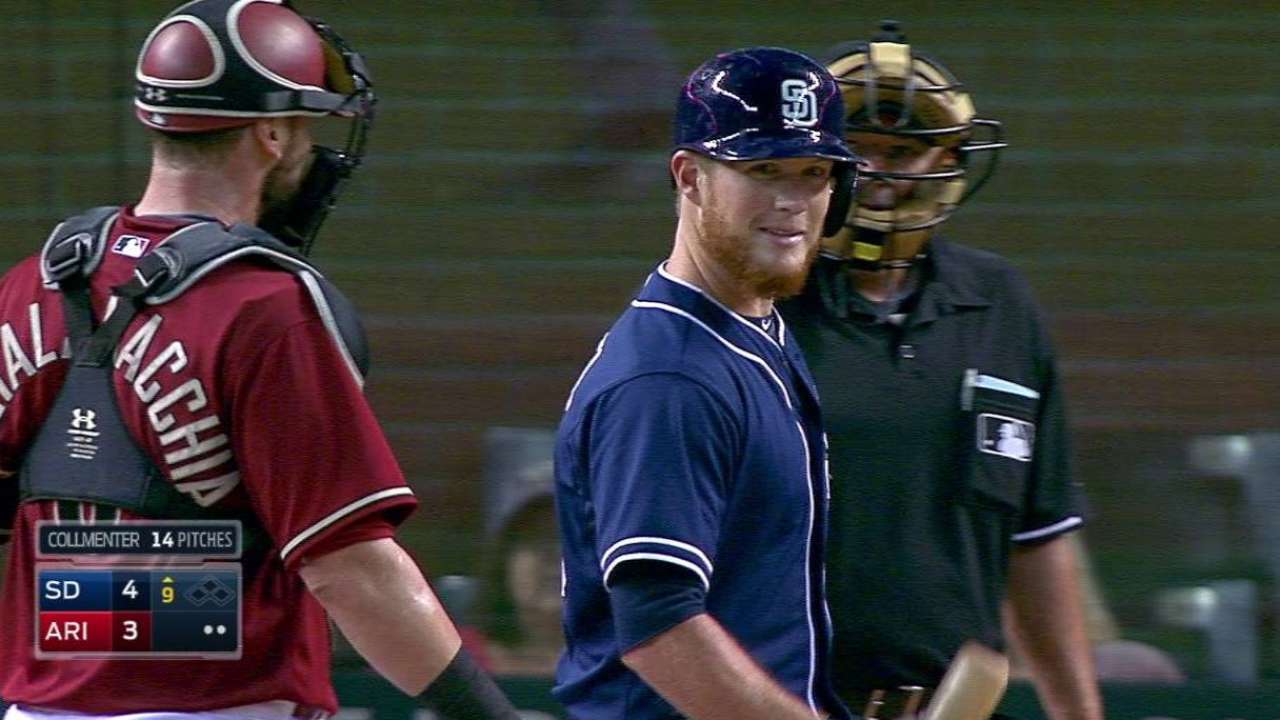 Kimbrel collects his 37th save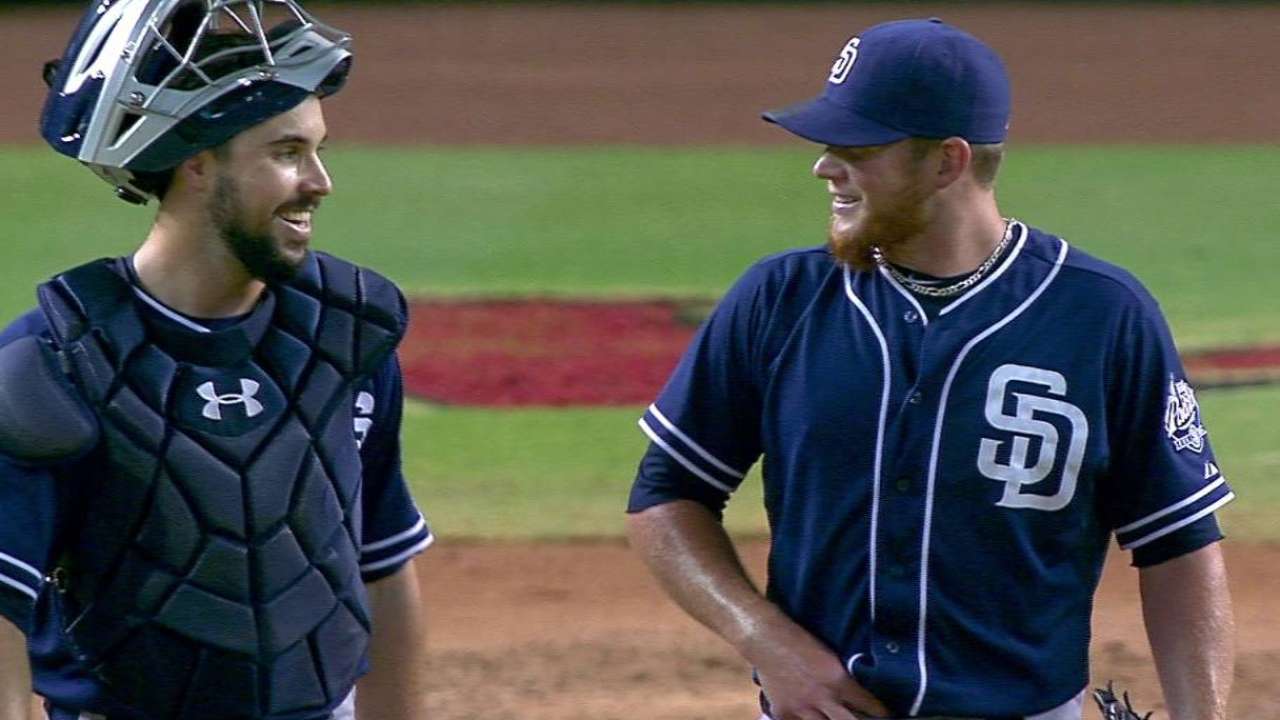 Recovering righty refuses to quit, seeks return to MLB: 3rd elbow surgery coming for JJ
Shook up starters just that -- shook up and nothing more: Injuries to Shields, Norris not serious
Late-inning relievers' absence has not gone unnoticed: Loss of Maurer, Kelley has crippled Friars' 'pen
Friar Faithful given chance to "play" with the pros: Padres #PlayTheShowWithAPro Sweepstakes
Murph's Musings: Murphy talks about Johnson facing a third "Tommy John" surgery
Game Notes @ ARI (09.16) San Diego sets Sights on Victory in Arizona Rubber-Match
Looking forward:
Friar Forecast: Behind Kennedy, Padres aim to continue success vs. Rox
Friday's pitching preview: Ian Kennedy (8-14, 4.28 ERA) vs. Chad Bettis (7-5, 4.59 ERA)