Burns could rejoin lineup this weekend
A's Vogt, Bassitt take steps toward returning to action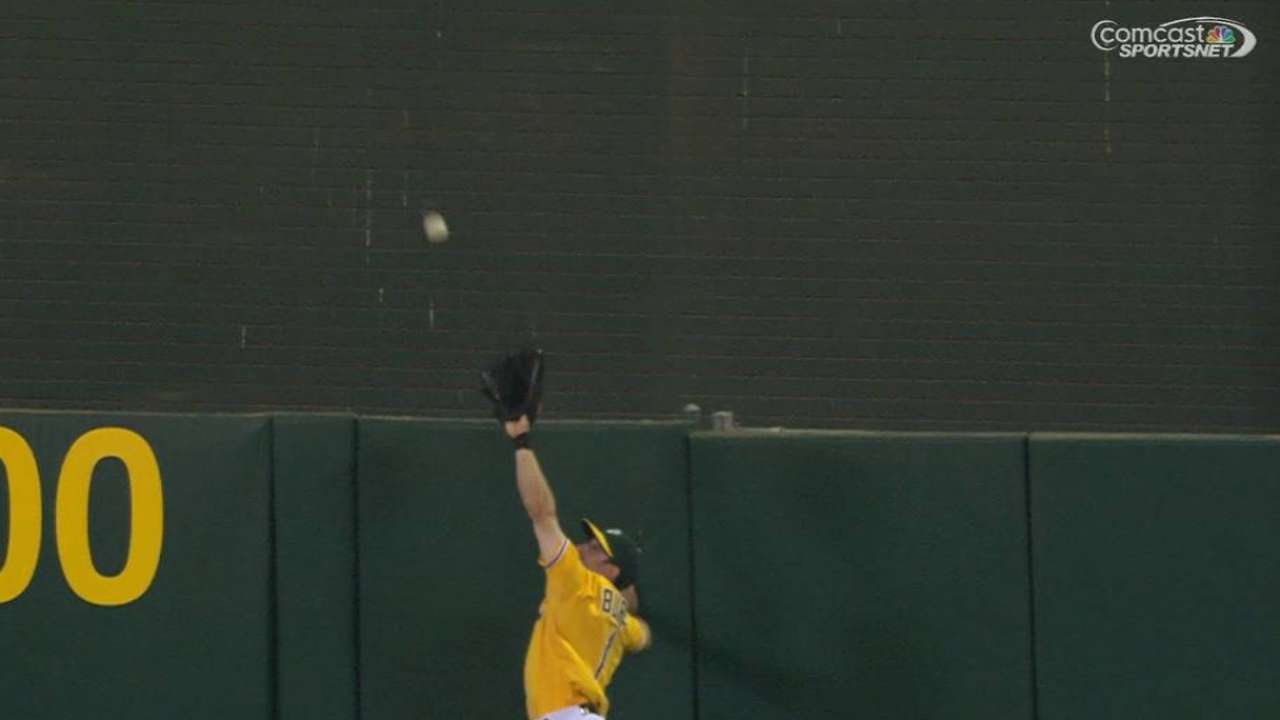 CHICAGO -- A's outfielder Billy Burns, sidelined by a right hamstring strain, could be back on the field by the end of the weekend, having shown enough improvement while undertaking a series of baseball activities in Chicago this week.
Burns did a sequence of sprints at U.S. Cellular Field on Thursday morning and, barring any setbacks, could be cleared for game action this weekend in Houston.
"[Wednesday] was the best he's felt," manager Bob Melvin said Thursday. "The previous couple days, he ran OK, felt it a little bit but [Wednesday] was the first day he didn't feel it a little bit."
• Stephen Vogt (groin) took batting practice for the first time in over a week Wednesday and "swung the bat really well," Melvin said.
"It was the first day he's really woken up and felt like himself and could move around and not have to think about it," he continued. "Hopefully we're on a pretty good path for him, too."
There's no timetable for Vogt's return.
• Right-hander Chris Bassitt (shoulder) threw a 30-pitch bullpen Wednesday, and his next step is an extended bullpen in which innings -- likely three -- will be simulated. Melvin said Bassitt could be back on the mound for a start again on the club's next homestand, which begins Tuesday.
Jane Lee is the Oakland Athletics beat reporter for MLB.com. She has been covering the club since January 2010.
This story was not subject to the approval of Major League Baseball or its clubs.