Marte channels Clemente with pair of plays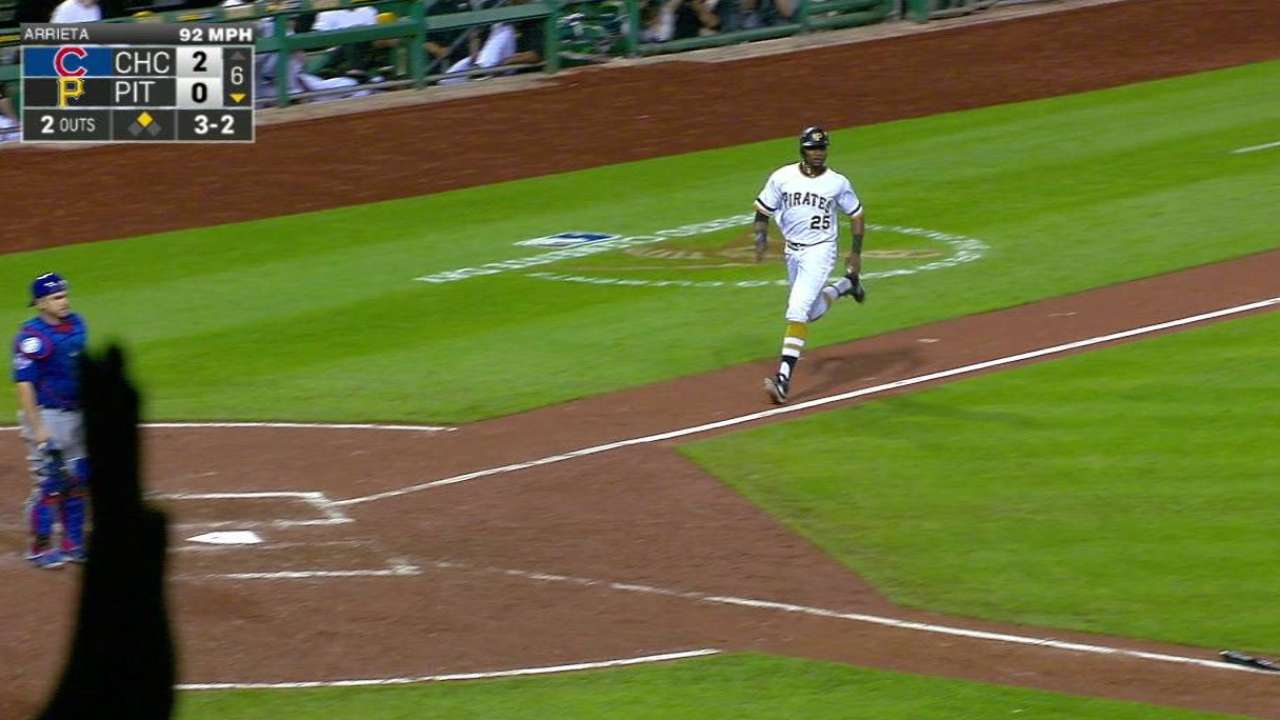 PITTSBURGH -- The Pirates' Starling Marte observed Clemente Day in perfect fashion: A couple of Clemente plays in Wednesday night's game against the Cubs.
Though overlooked in the immediate aftermath of the 12-inning, 3-2 loss, the Buccos' left fielder displayed the physical and mental tools that eerily paid homage to the legacy of The Great One.
With two outs in the sixth inning, Marte hit a routine comebacker to Chicago pitcher Jake Arrieta but tore down the baseline, eliciting a hurried throw that went wild to result in the Bucs' first run.
That play was reminiscent of one of Clemente's signature, identity-crafting moments: In Game 7 of the 1960 World Series, with two outs in the sixth inning -- yes, irony -- Clemente bounced back to Yankees pitcher Bobby Shantz and busted down the line, forcing the little left-hander into a hurried throw. Roberto was out on that play, but his hustle created an impression never forgotten.
Marte's homage became more direct in the 11th inning. Chicago pinch-hitter Tommy La Stella buried a Joakim Soria pitch in the left-field corner. Marte gloved the ball, pushed off the wall and fired a one-hop throw to Neil Walker that was waiting for La Stella's doomed attempt to stretch the hit into a double.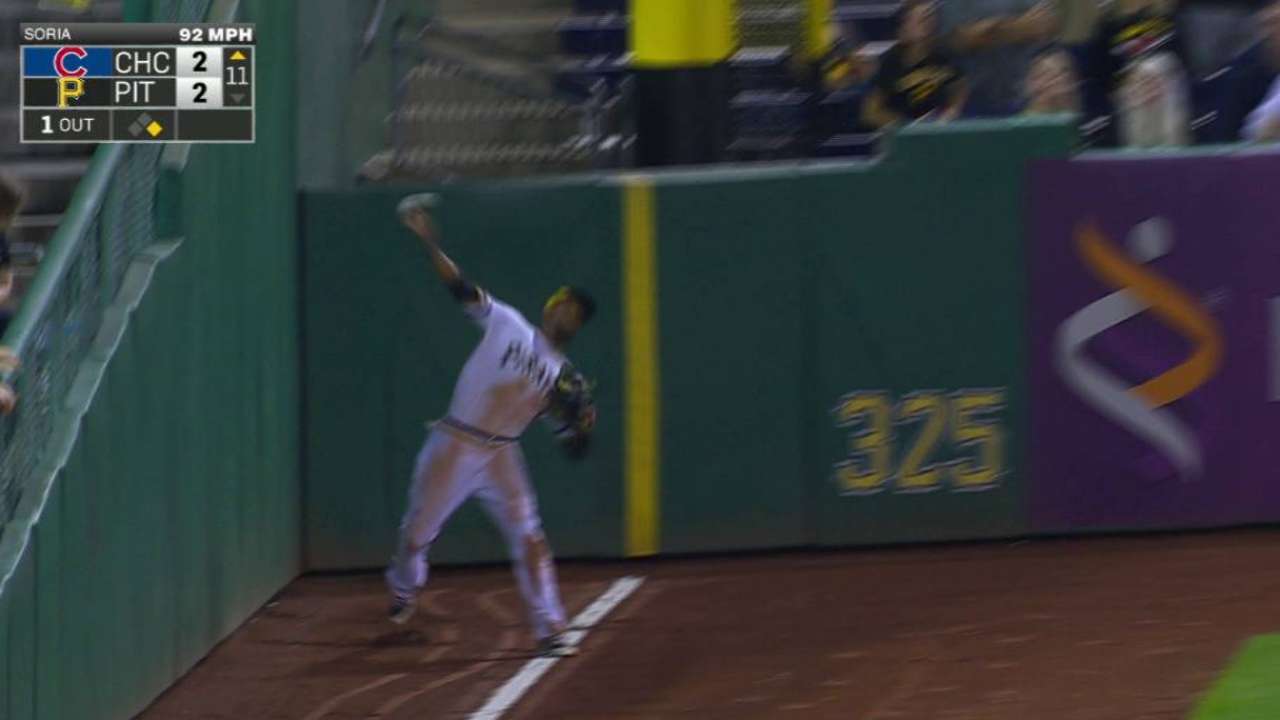 It was Marte's 13th assist of the season, tops in the National League.
"An unbelievable throw," said Rick Sofield, the Pittsburgh coach with three hats -- third base, baserunning, outfield. "That's big league. That's what Roberto was all about. Maybe he had a little stronger arm. But not much -- Marte's got a big-time gun. Every time Clemente threw, he threw with a purpose, with the idea he can throw somebody out.
"Marte lives in the same world. He's got a gunslinger's mentality."
At the risk of getting into sacrilegious territory, it must be pointed out that there is one variable that makes Marte's gunslinging a bit more impressive than even that of Clemente: Roberto played his home games in the shadow of the Forbes Field right-field wall, the corner 300 feet from home plate, one of the shallowest in the NL. In contrast, Marte patrols PNC Park's notoriously vast left field, complete with a North Side Notch.
"Marte actually had to push himself off the corner, and came up throwing for a guy who runs pretty darn good," said Sofield of the throw to nab La Stella. "It shows you the speed, the accuracy. He's got a fast arm to begin with, but he's unbelievably accurate when he lines up in the right spot.
"That's a one-hop belly-button throw to Walker …. an unbelievable throw."
Tom Singer is a reporter for MLB.com and writes an MLBlog Change for a Nickel. He can also be found on Twitter @Tom_Singer and on his podcast. This story was not subject to the approval of Major League Baseball or its clubs.