Pirates take measure of likely Wild Card foe
Bucs get look at Arrieta as they grind through Cy Young contenders down stretch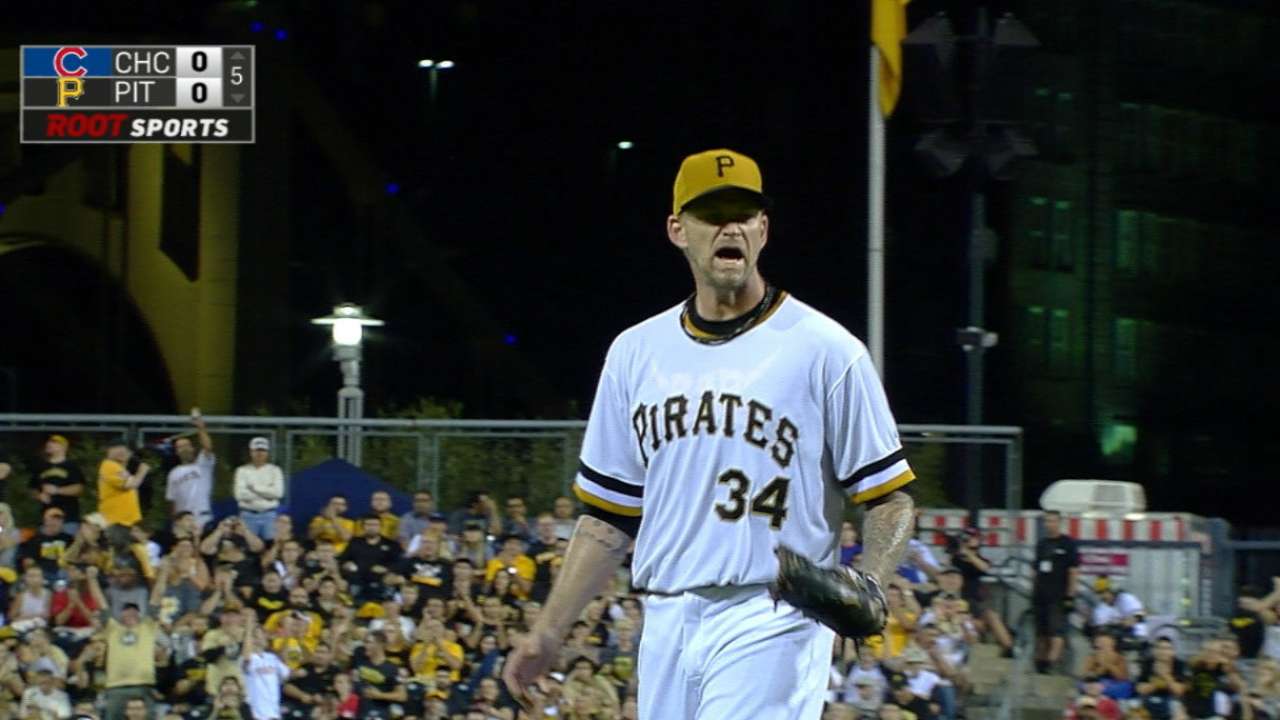 PITTSBURGH -- The Pirates got a look at their postseason challenge Wednesday night. Not a very good look: Jake Arrieta mixed plenty of illusionary pitches with his fastballs and sliders for most of the 12-inning, 3-2 loss to the Cubs.
The pregame words in the Pirates' clubhouse dismissed the notion that they might be in for a postseason preview. Execution on the field was another matter, however. This was September baseball with October overtones, the sort of tight game decided by small acts.
"A fun game. I think that's what we're proudest about, that we battled, kept grinding," said Pirates shortstop Jordy Mercer. "We did a lot of good things, the sort of things you have to do in the postseason, and put ourselves into a good situation."
"This is what you play for," said A.J. Burnett, still able to feel the tingle near the end of his 17th and final season. "The Cubs are in town, it's exciting."
Unless the current order changes in the regular season's 17 remaining games -- the Pirates slipped to four games behind the National League Central-leading Cardinals, while seeing their Wild Card lead over the Cubs trimmed to three -- this was a teaser for the NL Wild Card Game presented by Budweiser, in three weeks to the day. That sequel could have a different storyline, reminded Clint Hurdle.
The Pirates' manager and his players saw a turnabout play out last year. In late July, they became the last team to give Madison Bumgarner a hard time; 10 weeks later, the Giants lefty began his historic postseason run against the Bucs in the Wild Card Game.
So it can turn, and, Hurdle had said even before Wednesday night's game, "We'll definitely be paying attention, because you might have an opportunity to [glean something] because of the [short] time frame [to the playoffs]. So it will be a good experience for everybody."
"Arrieta's always going to be tough," said Aramis Ramirez. "He's one of the toughest guys in the league this year. We're going to have to bring our 'A' game if we do indeed play the Wild Card."
Ramirez didn't enjoy losing any more than he enjoyed seeing Cubs shortstop Starlin Castro turn his ninth-inning "single" into a double play. But he is enjoying playing in these games.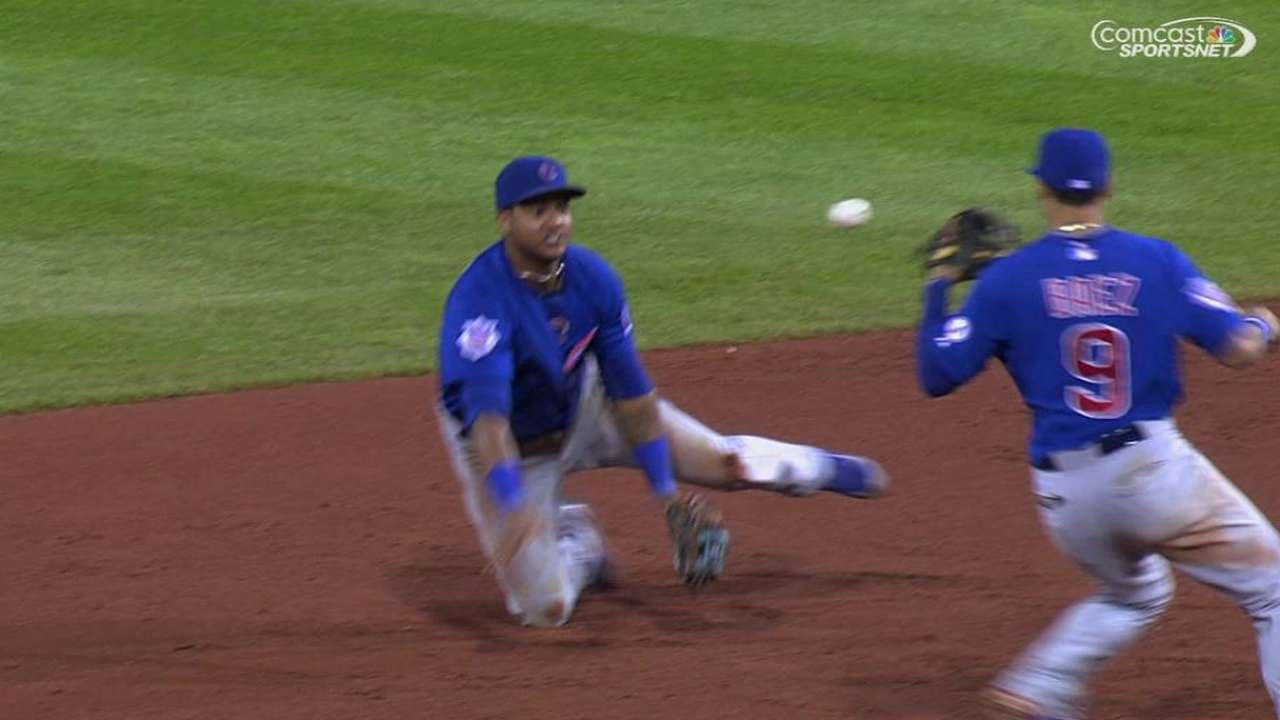 "Everything counts," he said. "Being able to contribute to a playoff push ... that's all you can ask for."
The Pirates are trying out their postseason training wheels this week, facing a gauntlet of the sort of elite pitching one must traverse in October. Jon Lester, on Tuesday, was the pre-show for the Bucs' Cy Young Award auditions.
Arrieta on Wednesday. Zack Greinke and Clayton Kershaw on Friday and Saturday, in Los Angeles.
Hurdle's advice would be, "Pine tar-up those bats, boys, and enjoy it."
"That's the beauty of the game," Hurdle said. "You don't always catch fours and fives [ranked starters]. You get to post up and do it. I think it's another great opportunity for us to gain more experience moving forward."
Tom Singer is a reporter for MLB.com and writes an MLBlog Change for a Nickel. He can also be found on Twitter @Tom_Singer and on his podcast. This story was not subject to the approval of Major League Baseball or its clubs.