Loss to Padres a learning experience for Ray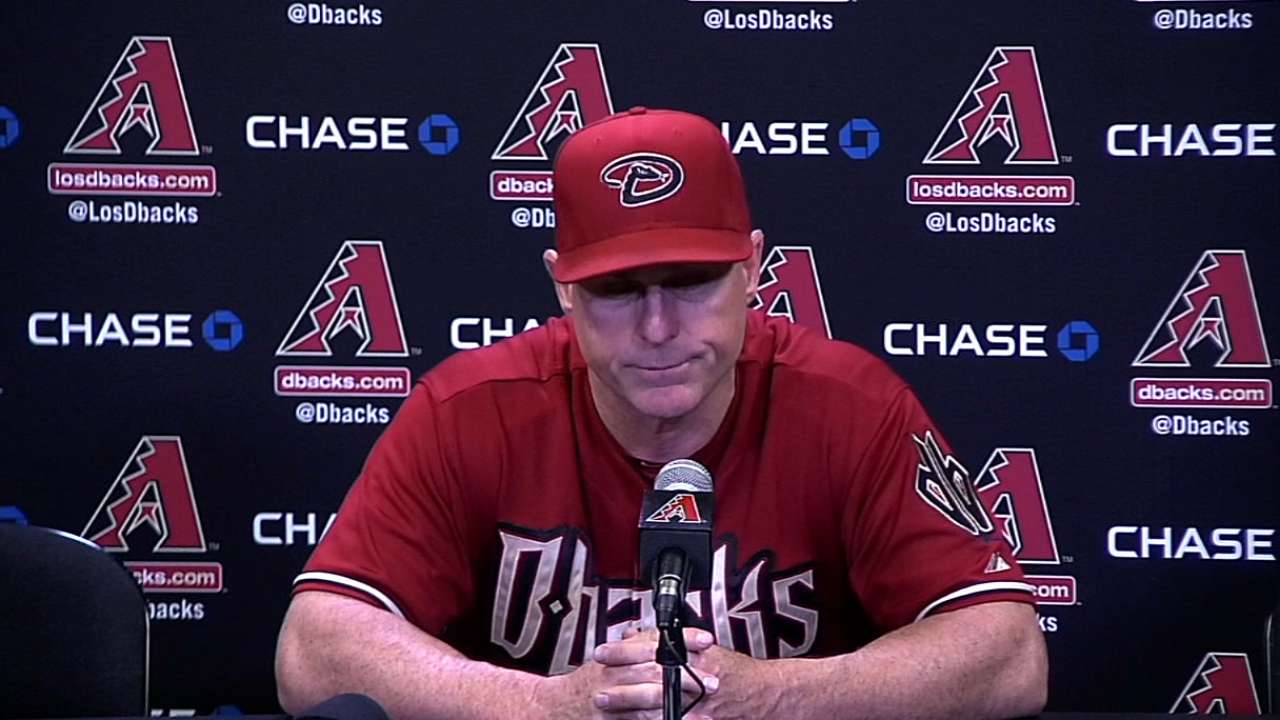 PHOENIX -- D-backs manager Chip Hale was not about to make a move to the bullpen with two outs and two men on and his team clinging to a one-run lead in the fifth inning.
No, this was going to be Robbie Ray's game one way or the other.
And when Matt Kemp lined a 1-1 pitch -- Ray's 102nd one of the night -- over the wall in right to propel the Padres to a 4-3 win Wednesday night, it served as a lesson for a young pitcher like Ray.
With the D-backs out of the pennant chase, the biggest priority is teaching, and Hale made no bones about it after the game.
"I left him in because it was his game to win," Hale said. "And at some point in their careers they're going to have to take the bull by the horn in the fifth inning and be able to get out of that inning and get a win. Because that's his game to win right there, and it's his start. I'm not going to bring somebody else in the fifth inning at this point in the season."
It looked like Ray would get through the fifth without Kemp coming to the plate, but he walked Wil Myers and allowed a single to Yangervis Solarte.
"It's frustrating," Ray said. "I get those two outs, and then I walk a guy and that started it all -- the walk. You just can't walk guys like that. Really it was just one pitch that got me. The pitch to Kemp. I went back and looked at it. It's not really a bad pitch. It was off the plate, but it was a little up. He just kind of went with the pitch, and you saw what happened. It was just one pitch."
In reality it was more than one pitch. It was the fact that it took 102 pitches to get through 4 2/3 innings. Walking three, allowing six hits and not being able to put hitters away, Ray ran his pitch count up, making for some long innings.
"He just seems to do it every time," Hale said of Ray not putting hitters away. "Something he needs to improve on, and we need to teach him better I guess. You end up, as infielders and outfielders, standing out there for pitch after pitch after pitch, and people wonder why we don't score a whole lot of runs when he pitches. The tempo of a game is very important to get your hitters off the field. He has to understand that. He's been told that numerous times, and he has to get better at it."
Steve Gilbert is a reporter for MLB.com. Read his blog, Inside the D-backs, and follow him on Twitter @SteveGilbertMLB. This story was not subject to the approval of Major League Baseball or its clubs.