Marte working though growing pains of big leagues
'He's got a chance to be a very impactful player,' McClendon says of Mariners rookie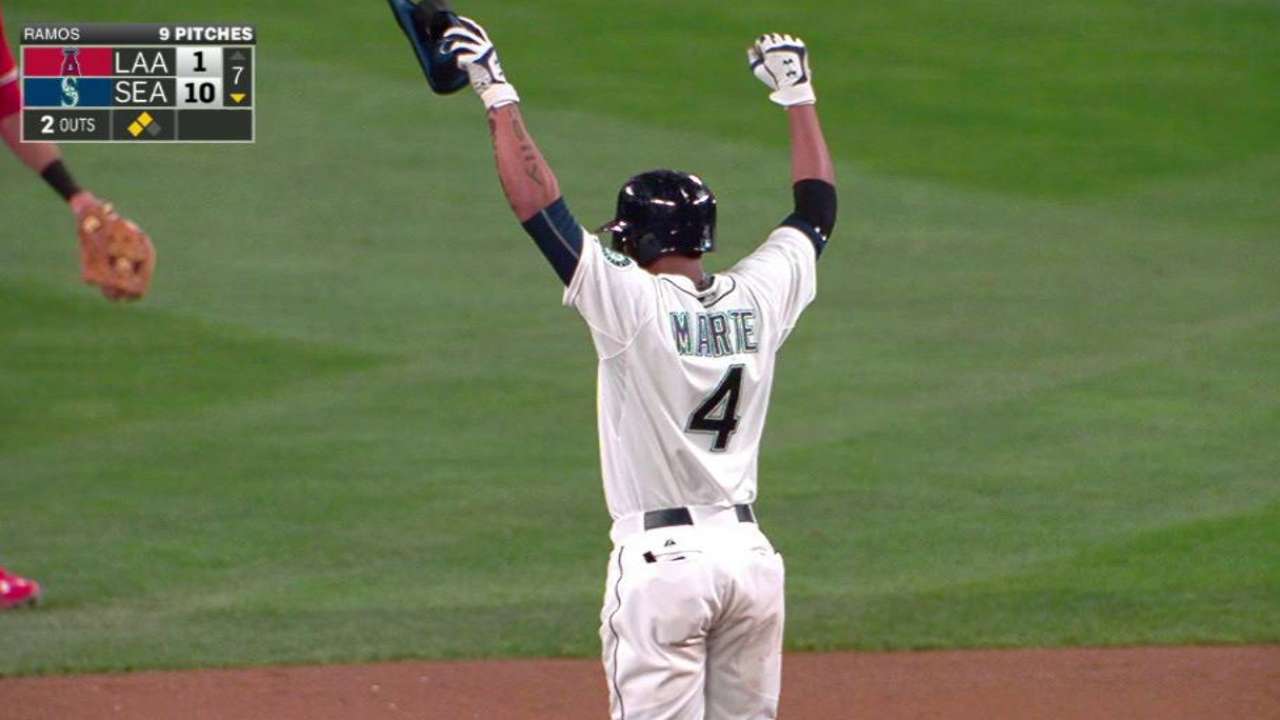 SEATTLE -- With one out in the first inning of the Mariners' 4-3 loss the Angels on Tuesday, Ketel Marte saw his opportunity to swipe a bag off catcher Carlos Perez.
On the first pitch to Nelson Cruz, Marte broke for second and was caught stealing for the third time this season. A pitch later, the play was magnified, as Cruz belted his 42nd homer of the season in what became a one-run loss for Seattle.
After the game, Mariners manger Lloyd McClendon addressed the play as one the 21-year-old speedster can learn from, not one that should limit his future aggressiveness.
"I'm looking for a better jump and I'm looking for a better slide and he would've been safe. That's part of the growing pains," McClendon said. "Listen, we love this kid and everybody's raving about him, but there's gonna be some mistakes and that was one of them. It's not something we should punish him over, we gotta encourage him and prod him and make him better in those areas."
Less than two months in, Marte's young career has had more improvements than growing pains. He has worked through the ups-and-downs of big league hitting, having hit safely in 10 of 14 games this month, and has shown signs of understanding the nuances of baserunning. Mistakes will happen, McClendon said, but the most important thing is how Marte learns from those mistakes.
"I want to encourage him to continue to be aggressive, intelligent, but have a game plan, study," McClendon said. "It's not by happenstance. You get in the film room, study pitchers, study moves, tendencies and he's doing all of those things to become a better player."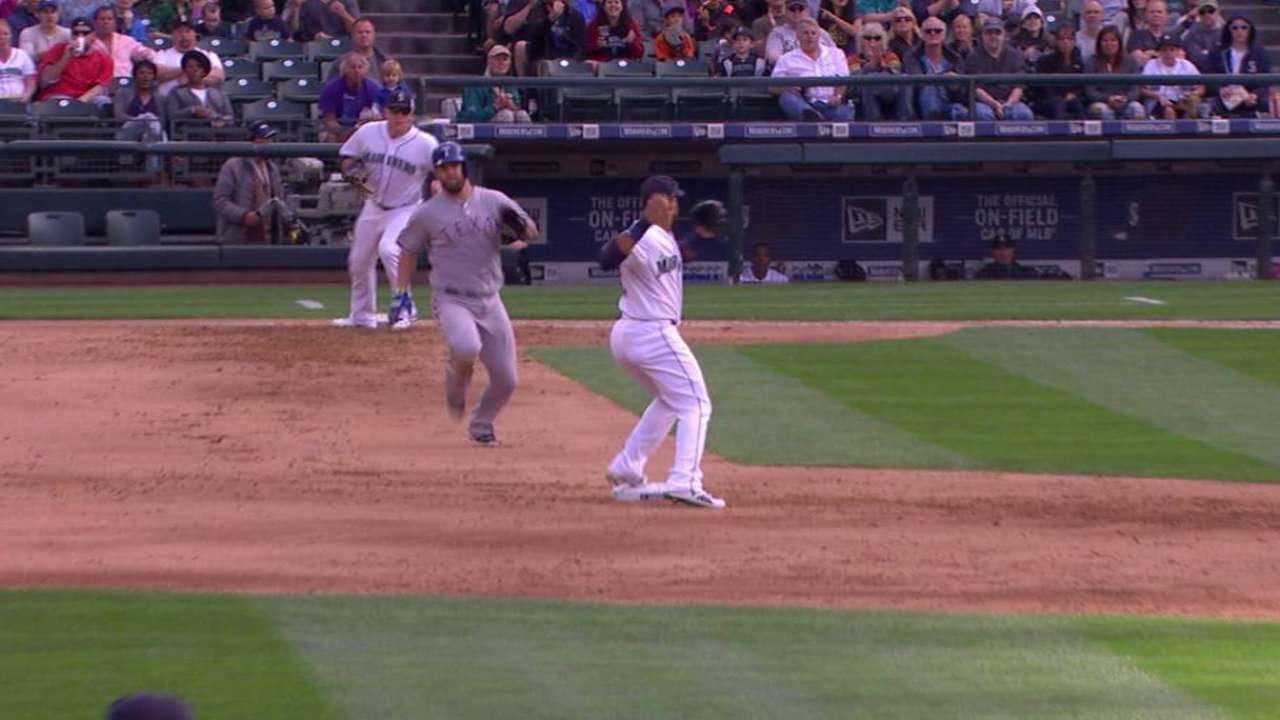 It's a process the second-year Mariners manager has seen many times before, but one particular example stuck out to him Wednesday. As a player with the Pirates and later as a coach in Pittsburgh, McClendon got his first exposure to a young Tony Womack, a September callup in 1993 who stole just two bases in his first 15 Major League games. By 2001, Womack, who stole 363 bases over 13 Major League seasons, was a key piece of a D-backs team that stunned the Yankees in the World Series.
For now, McClendon said part of the challenge for Marte, who hit .268 in his first 41 games with the Mariners, is learning how to digest film while knowing what to look for. It's an area where McClendon said Marte's double-play partner, Robinson Cano, has helped and one that will allow the young shortstop to continue to improve.
"He's got a chance to be a very impactful player at this level for a long time but he's gotta go through the process," McClendon said.
Andrew Erickson is an associate reporter for MLB.com. This story was not subject to the approval of Major League Baseball or its clubs.