Wood impresses in bounce-back victory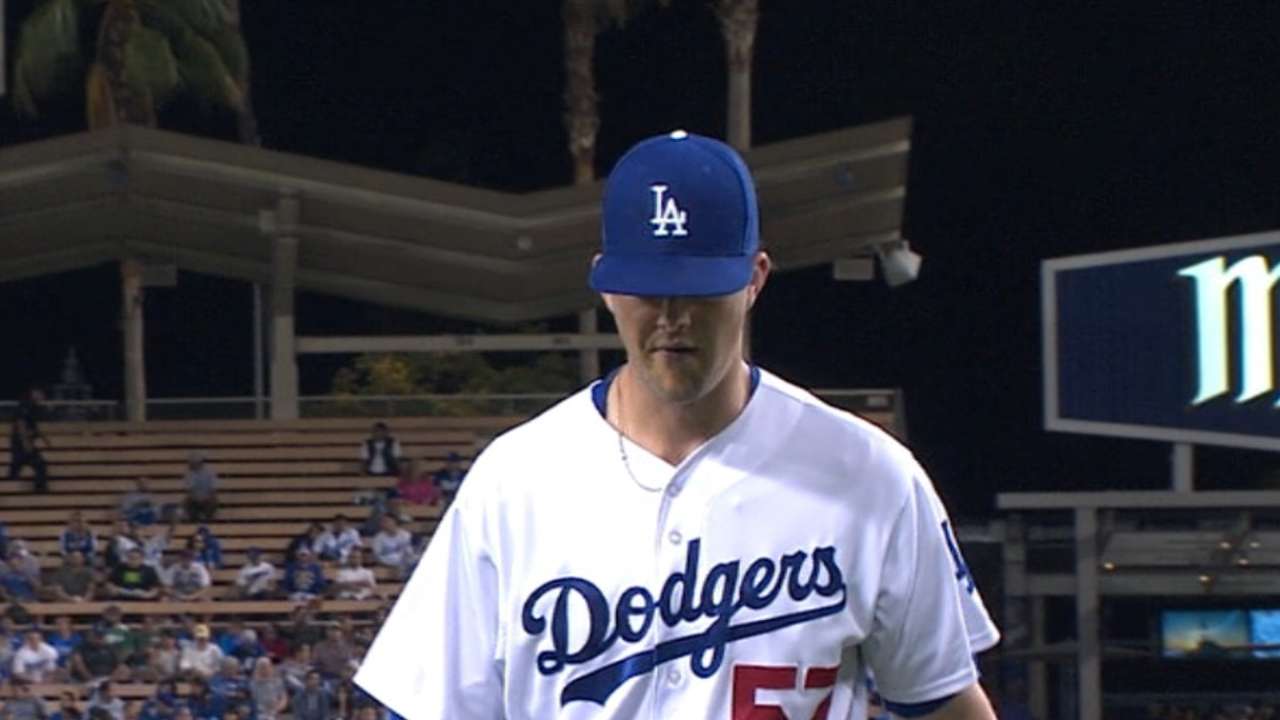 LOS ANGELES -- Coming off his worst start of the season where he allowed eight runs in 1 2/3 innings, Alex Wood bounced back with his best start of the year on Wednesday night.
Wood was never challenged by the Rockies as he tied a career high with eight innings pitched while allowing just one hit in a 2-0 Dodgers win that lowered L.A.'s magic number in the National League West to 10.
After allowing a hit in the second inning to Kyle Parker, Wood shut down the Rockies by retiring 19 batters in a row. With only 78 pitches through eight innings, Wood appeared primed to finish off his first career shutout -- his manager had other ideas.
"I just said, 'That's it, don't even ask me.' He kind of looked at me funny," manager Don Mattingly said. "He did his job. [Kenley Jansen] was rested."
Wood seemed to flinch and didn't accept a handshake from his manager in an awkward exchange after the end of the eighth when he was told his day was done.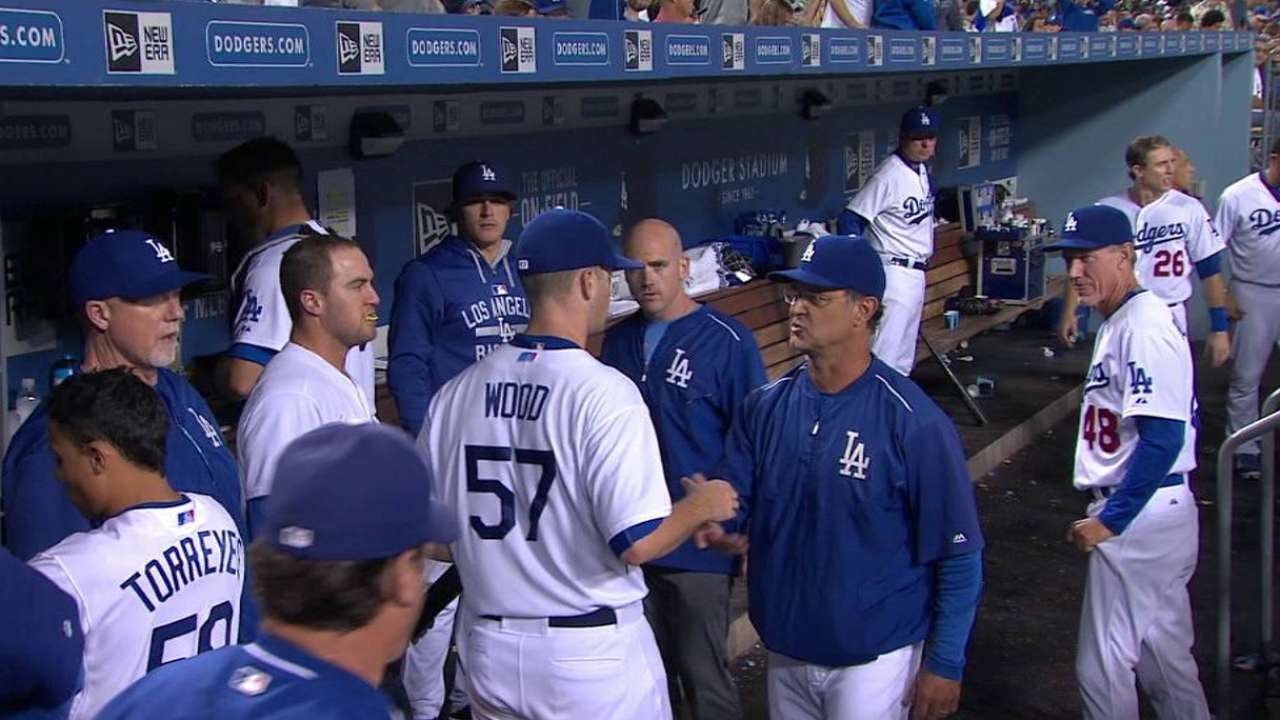 "I was a little surprised. He was shaking my hand and I started pulling it back a little bit," said Wood, adding that if not for his disastrous last start in Arizona, he would have petitioned harder to stay in the game. "All I want to do is win, and as long as we come out on top, then I'm all about it."
Wood felt as though his fastball, curveball and changeup were all working, and he stayed down in the strike zone -- both things that didn't happen in Arizona, where his pitches were up in the zone and lacked the bite they possessed on Wednesday night.
"Baseball is a funny game, right? Obviously my worst of the year last time out, I didn't really have all three [pitches]," Wood said. "Usually when you have a start like my last one, you don't get much sleep in between. I was champing at the bit to get back out there."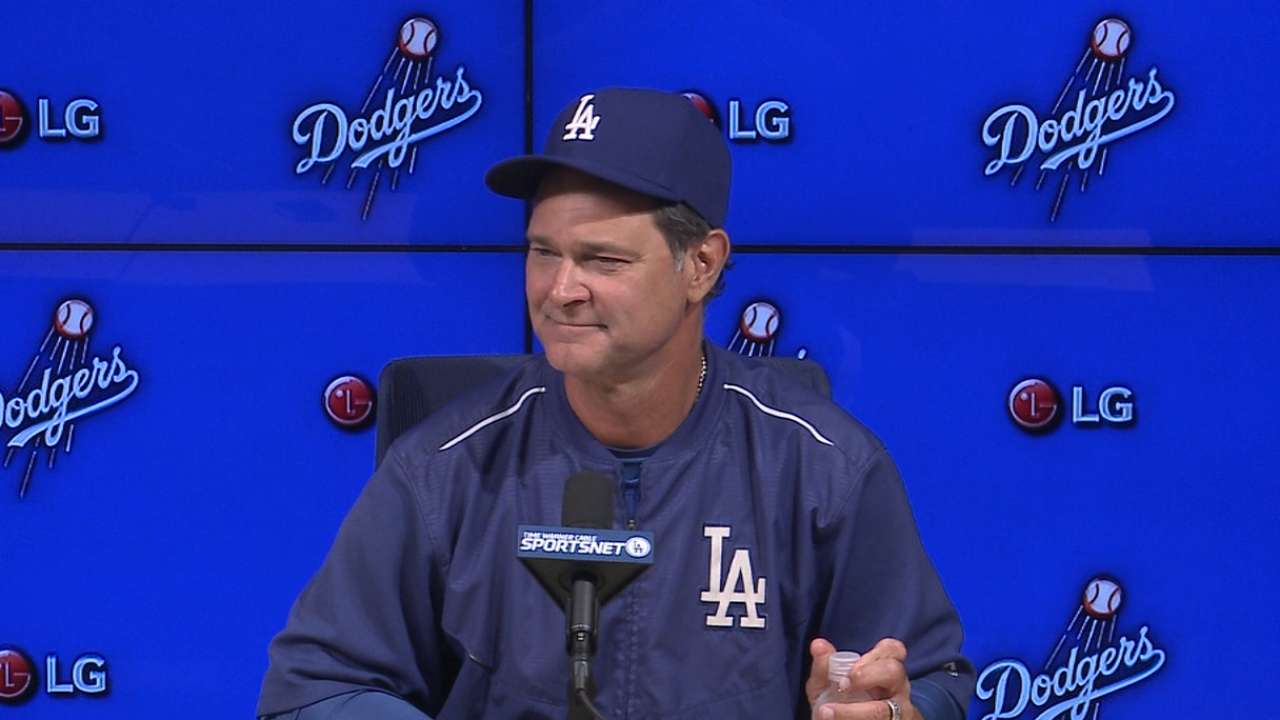 Wood is 4-4 with a 3.83 ERA since being acquired by the Dodgers from Atlanta, but take out getting shelled by Arizona last week and his ERA drops to 2.88 with Los Angeles. Mattingly described Wood as a guy who has kept the Dodgers in every game he's pitched, save one, and while the two might not connect on handshakes, Mattingly has faith in his young left-hander.
"Alex is competitive. He always going to battle, he always wants to stay in the game. I expected him to bounce back," Mattingly said. "That's what you get when you have guys that compete, if they get beat up a little bit, they're not going to hide in a corner, they're going to go work and come back and compete."
Steve Bourbon is an associate reporter for MLB.com. This story was not subject to the approval of Major League Baseball or its clubs.