Perkins throws, on target for Friday return
Nolasco progressing, could pitch with Twins in 2015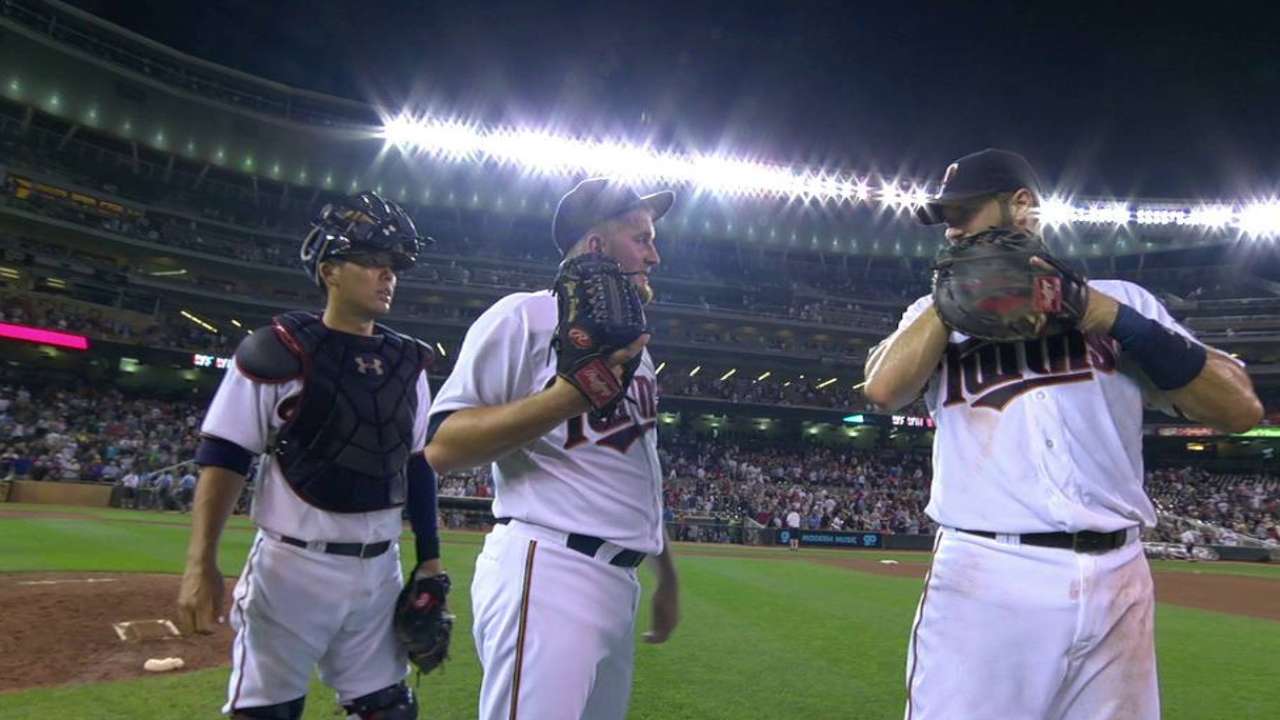 MINNEAPOLIS -- The Twins have hung around in the American League Wild Card race without the help of their All-Star closer, Glen Perkins, for most of September. Soon, they won't have to. Perkins threw a bullpen session on Wednesday and said he should be good to return Friday.
Perkins, who is working his way back from a back strain, threw 25 pitches in front of the watchful eyes of manager Paul Molitor and pitching coach Neil Allen. It was his second session in three days.
"I tried to throw with more intensity today than the other day. I probably was throwing full the other day, too," Perkins said. "It was everything I had."
Perkins has dealt with both back issues and a sore neck during the second half of the season after going 28-for-28 in save opportunities in the first half. He hasn't appeared in a game since Sept. 1, when he tossed one inning against the White Sox. He said he felt 90 to 95 percent during that appearance but then woke up "blindsided," and could barely get out of bed, forcing him to miss the team's three-city road trip to start the month.
Kevin Jepsen has filled in well in Perkins' absence, converting seven saves in as many opportunities since being acquired by the Twins at the non-waiver Trade Deadline. Because of that, the Twins have the luxury of easing Perkins back in lower-leverage situations before he closes again.
Molitor said Perkins was sharp Wednesday and he doesn't imagine any setbacks for him before Friday. He also used the same adjective to describe starter Ricky Nolasco's bullpen. Nolasco, who hasn't pitched since May 31, had right ankle surgery on July 13.
He is expected to throw a simulated game on Friday and then go down to the instructional league to throw 45 pitches on Monday if all goes well.
"I'm proud of what he's done to get himself ready considering the fact that we're so late in the season," Molitor said.
The Twins have remained in contention despite Nolasco's injury, and a spot in the rotation for him seems unlikely. If he makes it back before the season's end, the Twins could opt to use him in the bullpen, Molitor said.
"I told him that there's no guarantees about games that he's going to pitch in. It's not like we have a need to slot him in anywhere right now," Molitor said. "He's very understanding of where we're at and how we've gotten here and where he's at with his recovery, so no matter what happens, all the work he's done is going to pay off, whether it's this year or heading into next spring."
Worth noting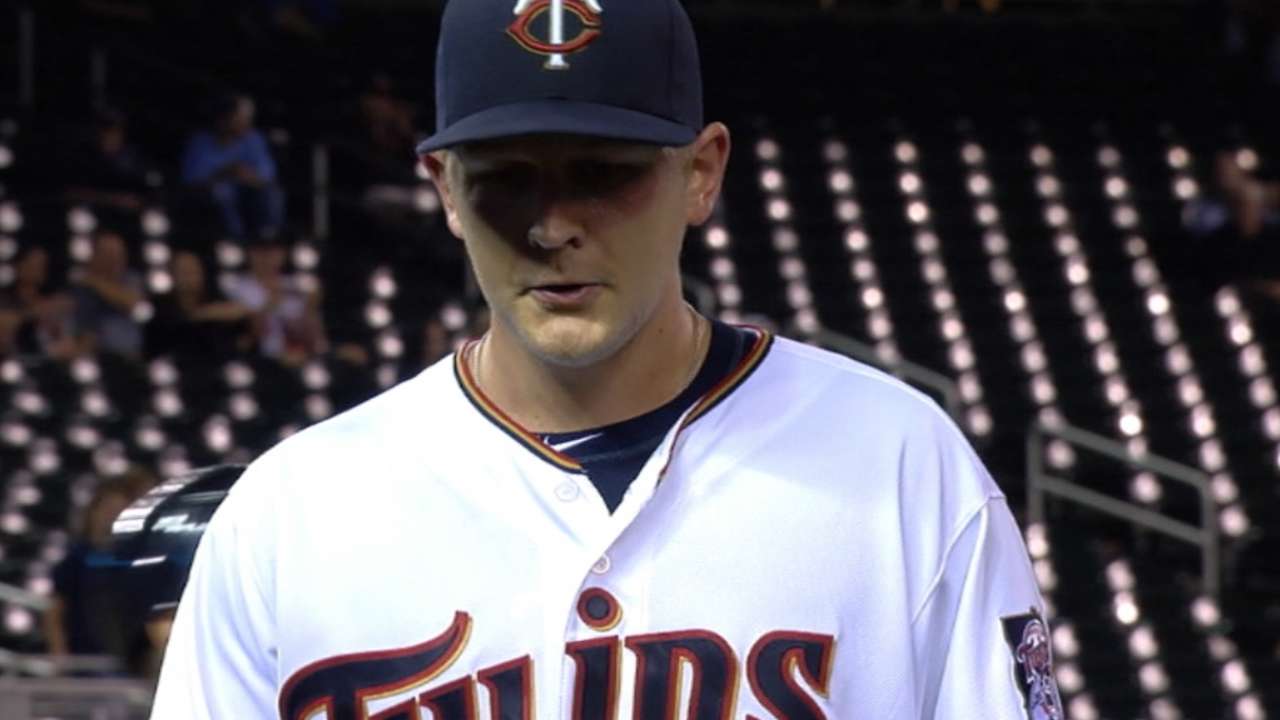 • Rookie right-hander Tyler Duffey will start on Sunday in the series finale against the Angels, as right-hander Phil Hughes will see his start pushed back after struggling through three innings on Tuesday after missing five weeks with lower back stiffness. Duffey, though, will continue to be monitored down the stretch, as he's thrown a combined 176 2/3 innings after tallying 149 1/3 innings last year.
• Long reliever Logan Darnell has been out with a case of the pneumonia for the last week, but he is getting closer to making his return. Darnell was recalled from Triple-A Rochester on Sept. 4, but has yet to appear in a game.
Betsy Helfand is an associate reporter for MLB.com. This story was not subject to the approval of Major League Baseball or its clubs.