O's, Governor Hogan ready to tackle cancer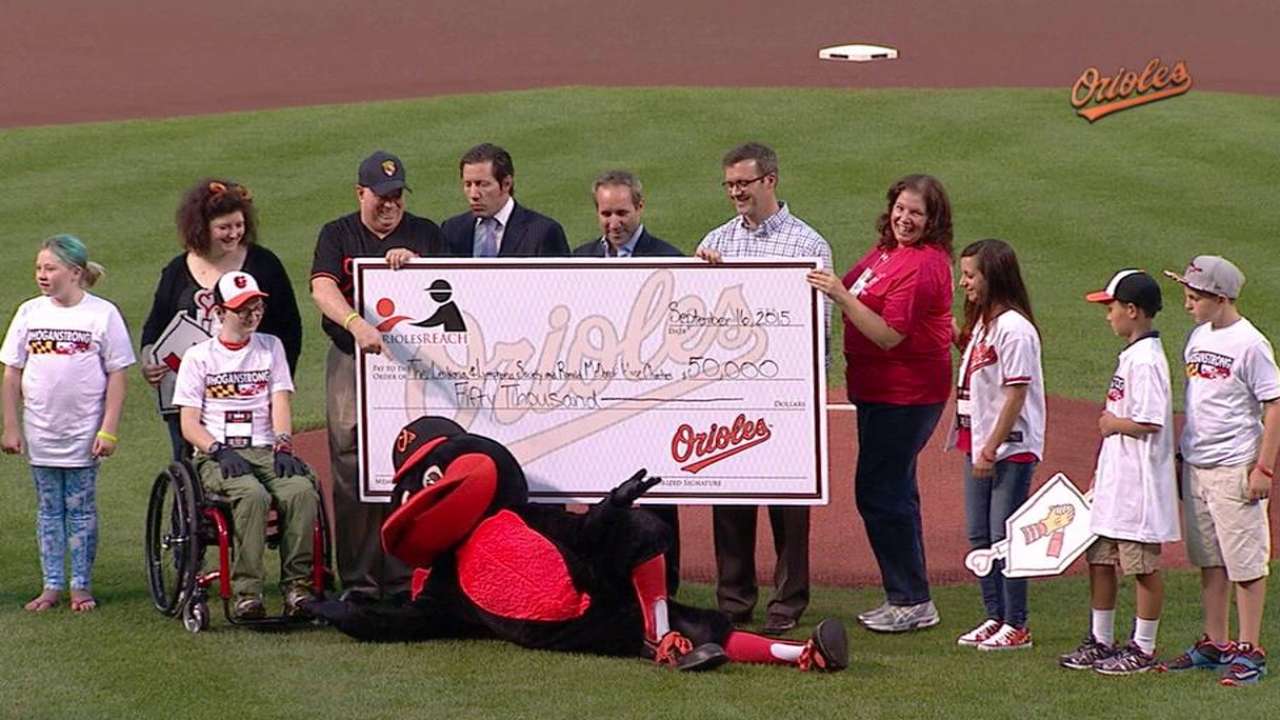 The Baltimore Orioles have teamed up with Maryland Governor Larry Hogan to help fight cancer.
As part of that effort, Hogan and the Orioles launched a new partnership, in conjunction with Childhood Cancer Awareness Month, to raise funds for the Leukemia & Lymphoma Society and Ronald McDonald House Charities in the battle against pediatric cancer.
This partnership hits close to home for Hogan. He is currently undergoing chemotherapy treatment to fight non-Hodgkin lymphoma, which was diagnosed in June. Hogan lauded Orioles owner Peter Angelos for supporting the initiative.
"I really want to sincerely thank Mr. Angelos and the Orioles organization for reaching out to us and doing this tonight," Hogan said. "You know not only are they contributing $50,000 to help us with the fight, but we've got two groups here tonight."
The Orioles hosted a fundraiser prior to the team's game against the Boston Red Sox on Wednesday and presented a check for $50,000 to benefit the cause. Fans are invited to make a donation in any amount by visiting www.orioles.com/charity.
An exclusive ticket offer will allow fans to contribute while receiving a 50 percent discount for the series against the Toronto Blue Jays from Sept. 28 to Oct. 1. Fans can take advantage of the offer by visiting www.orioles.com/charity and donating $10 to the cause for each ticket purchased.
"We've got the Ronald McDonald House foundation, which is helping kids, and pediatric cancer is a terrible problem," Hogan said. "This month is Childhood Cancer Awareness month, and it is also Leukemia & Lymphoma month. We have about 150 people that are cancer survivors and cancer patients. We're helping to raise awareness and the Orioles could not have been greater. They reached out to us, and this was their idea and we are happy to be a part of it."
Angelos and the Orioles were grateful for Hogan taking time to work with them on the cause.
"On behalf of the entire Orioles organization, I would like to thank Gov. Hogan for his leadership in raising awareness for these important programs," Angelos said. "We are privileged to join with the Governor in the fight to end childhood cancer and to help advance life-saving research and treatment programs for the children that bravely battle this terrible disease."