Royals' rotation keeps spinning in No. 4 spot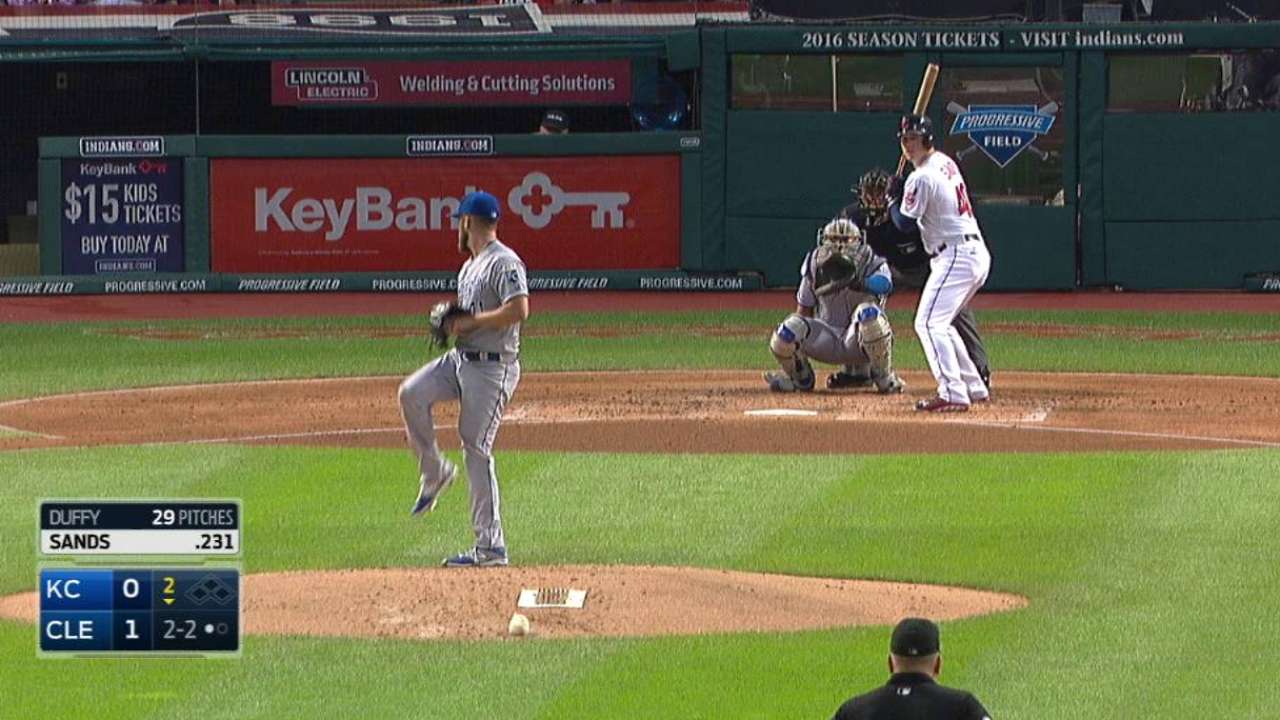 CLEVELAND -- Royals manager Ned Yost said after Wednesday night's 5-1 loss to the Indians that he wasn't about to hand the No. 4 spot in the playoff rotation to Kris Medlen, even after left-hander Danny Duffy turned in another short outing.
Duffy lasted just 2 1/3 innings and gave up four runs in the loss at Progressive Field.
Medlen turned in 6 1/3 shutout innings the previous night against the Tribe.
Asked if Duffy may be putting too much pressure on himself trying to win the No. 4 spot, Yost said, "I don't know. Our job is to put the four best starters out there. Their job is to perform. If that's the case, if he's putting pressure on himself, he's not going to make the rotation anyway. You can't concern yourself with that. You just go out and compete."
Duffy continues to labor with pitch counts. He threw 24 in the first inning and wound up throwing 69 without getting through three innings on Wednesday.
"It's mechanics. Fighting his mechanics," Yost said. "If you can't duplicate mechanics, you'll be all over the place."
Duffy now has gone fewer than six innings in six of his last eight starts.
"Lack of command," Yost said. "I mean, he went out in the first inning, 24 pitches. Then, he had a chance in the second inning to get his pitch count back in order, had two quick outs with 31 total pitches. But he wound up with 52 pitches to get through two. Just fighting command."
Duffy had no answers.
"I just never really established any kind of presence," he said. "I got into some good pitchers' counts and I just didn't execute. I didn't do anything close to my job today. It's really frustrating.
"It's not from lack of effort. But that effort was not useful. This one stings a little more because I thought I had good stuff."
Duffy said he wasn't thinking about his spot in the rotation.
"I just wasn't good today," he said. "I cost our team a chance to advance in the standings today."
Jeffrey Flanagan is a reporter for MLB.com. Follow him on Twitter at @FlannyMLB. This story was not subject to the approval of Major League Baseball or its clubs.