Franco eyeing return to Phillies by Tuesday
Rookie 3B has been on DL with broken left wrist since Aug. 12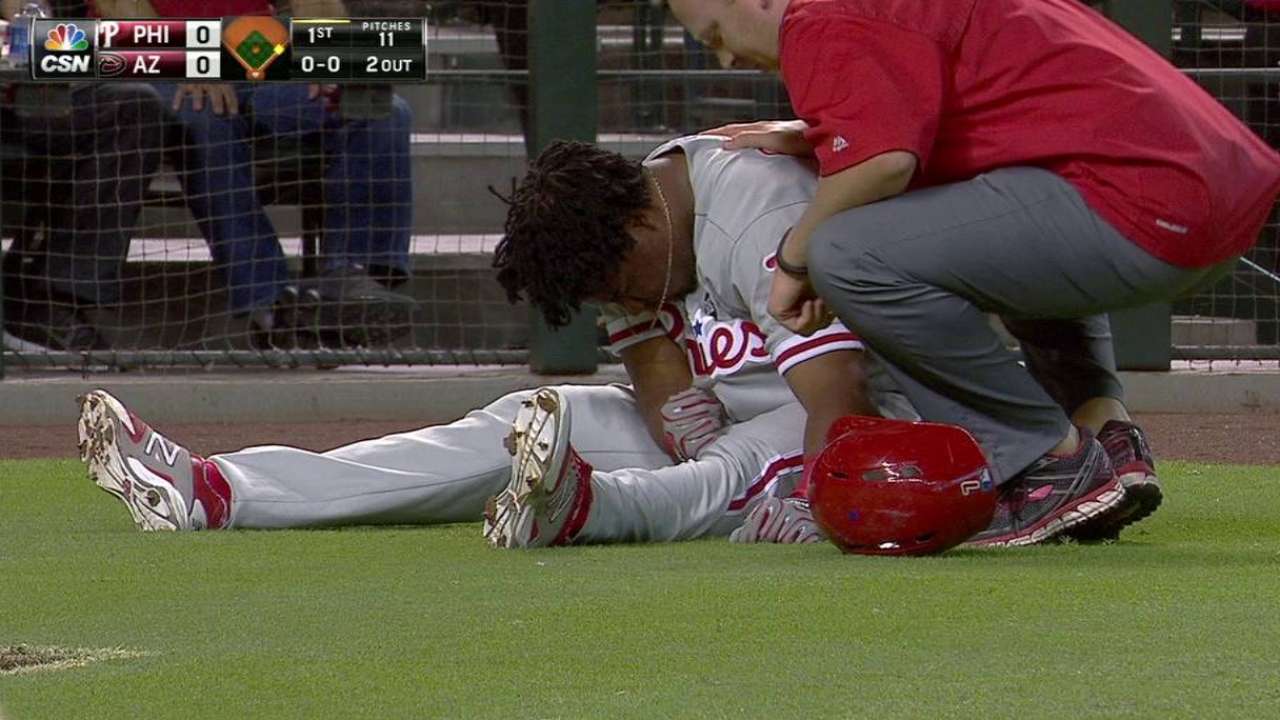 PHILADELPHIA -- Two of the Phillies' best power hitters hope to be back in the lineup before the end of the season.
Rookie third baseman Maikel Franco has been sidelined since Aug. 12 with a broken left wrist. He will travel to Clearwater, Fla., on Thursday to begin working out at Carpenter Complex. If his rehab goes well, he could rejoin the Phillies as early as Tuesday in Miami.
"I'm excited because now I'm almost close to playing again. I'm happy for that," Franco said Wednesday afternoon.
Franco has been taking swings and said while he is not 100 percent healthy he feels better every day.
The Phillies have said they will not play Franco until he is completely healthy. But Franco has incentive. Teammate Jeff Francoeur told Franco that if he hits 15 home runs this season he would buy him a couple of suits.
"I want to do it," he said.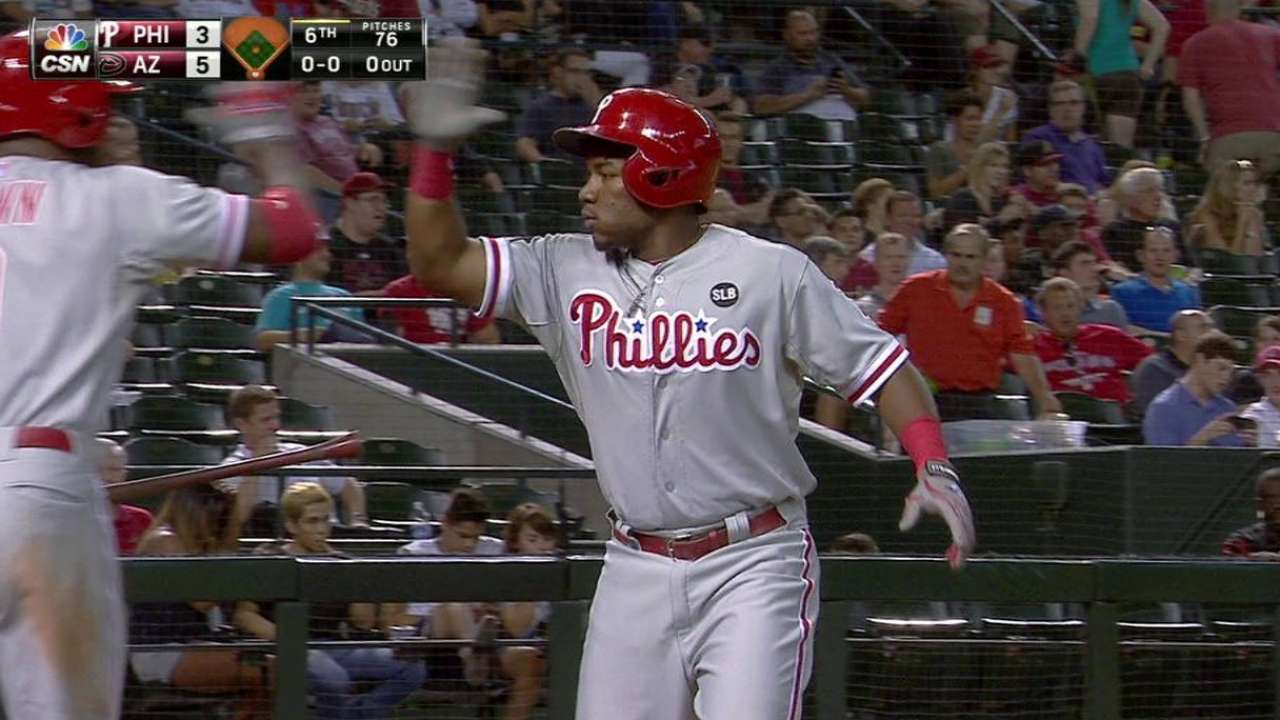 Phillies first baseman Ryan Howard has a bruised left knee, which needed to be drained because of swelling. An MRI exam showed no structural damage, but he had his knee wrapped Wednesday. He might not travel with the team Thursday to Miami.
But Howard said he expects to play at some point.
"Yeah, I'm confident," Howard said. "I'm not going to do anything crazy. Now it's just a matter of getting the swelling and stuff out and go from there.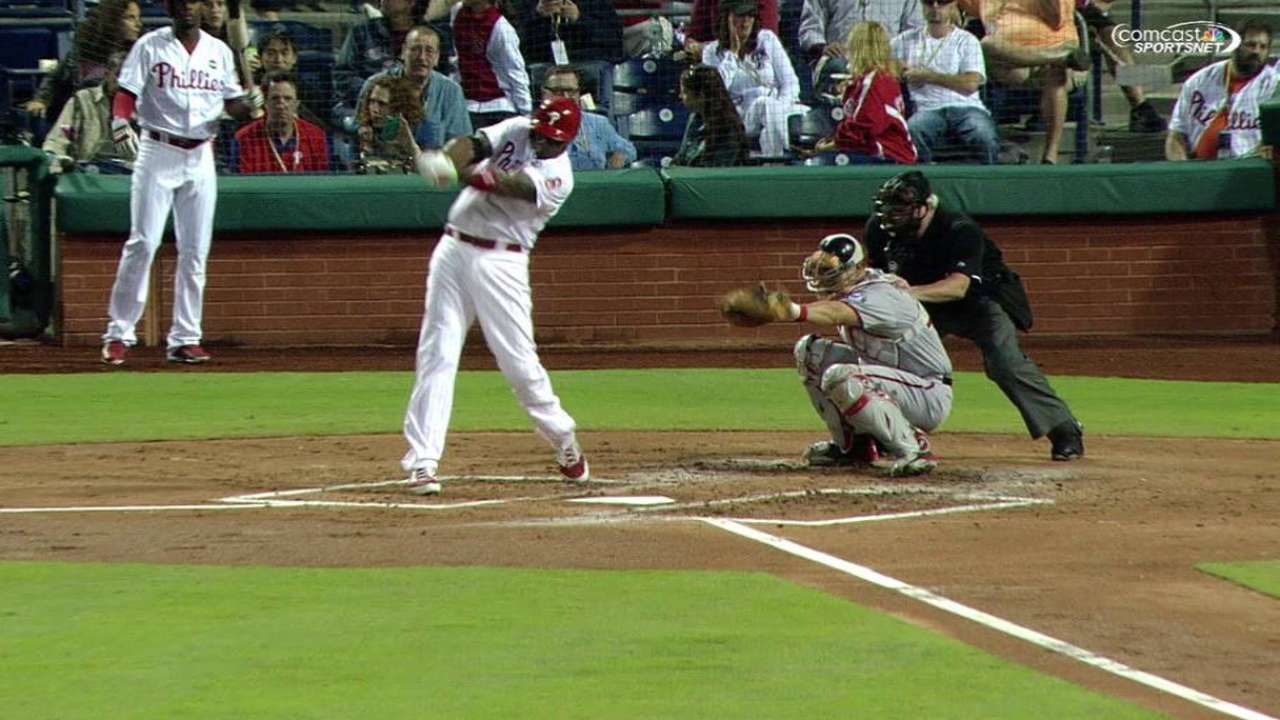 Other injury updates:
Elvis Araujo: He has been on the DL since Aug. 28 with a strained left groin. He threw a bullpen session Wednesday. He will travel to Clearwater on Thursday. He will rehab there in preparation to pitch in winter ball, if he is healthy.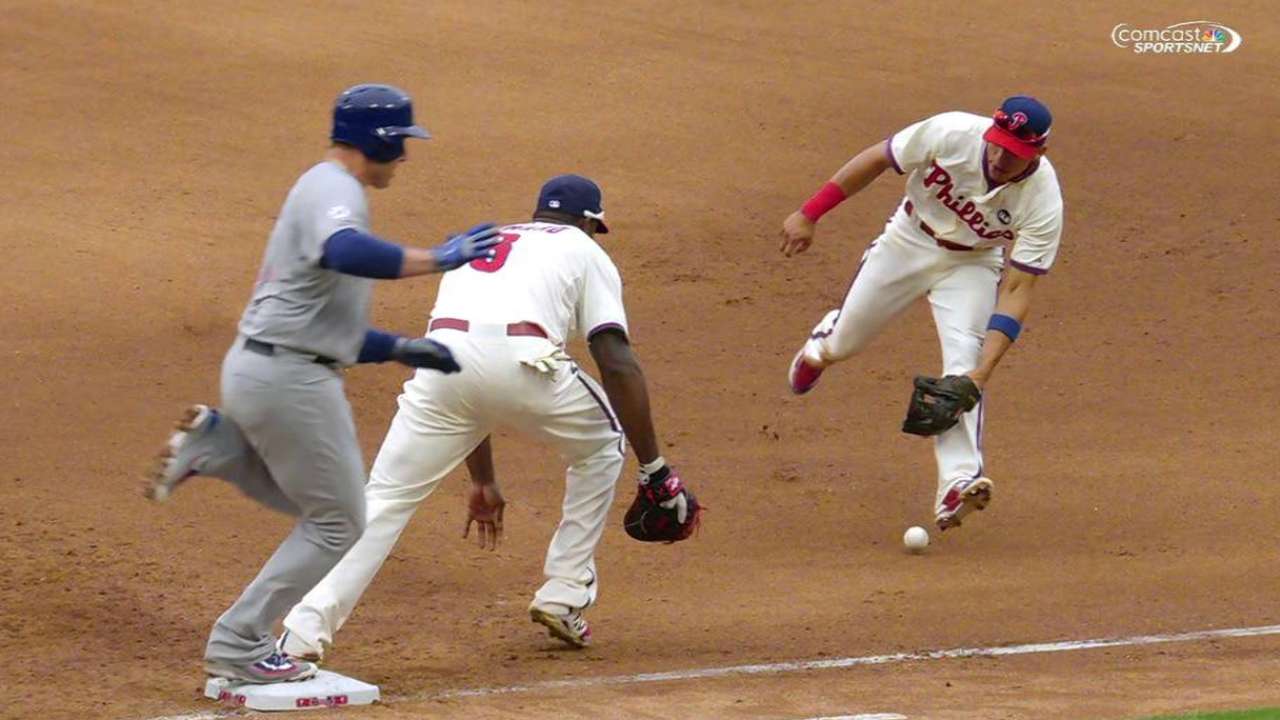 Cesar Hernandez: He had surgery on Wednesday morning on his dislocated left thumb. His season is over, and his recovery could be around three months. But he is expected to be ready to play by Spring Training.
Todd Zolecki is a reporter for MLB.com. Read his Phillies blog The Zo Zone, follow him on Twitter and listen to his podcast. This story was not subject to the approval of Major League Baseball or its clubs.