ICYMI: Friars lose late lead after bullpen scuffles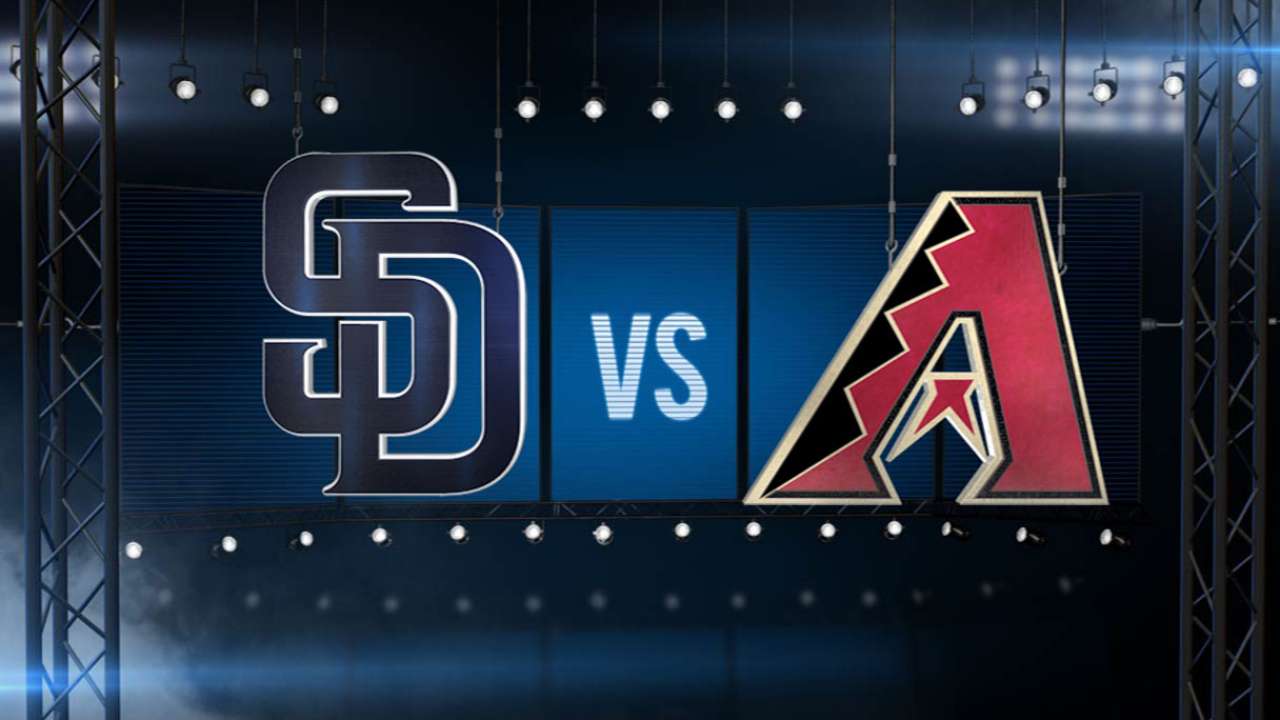 Starter Tyson Ross continued to shine against the Diamondbacks on Tuesday as he delivered a quality start while also matching a season-high nine strikeouts against the Snakes down at Chase Field. Unfortunately for Ross and the Padres, the Diamondbacks jumped all over the San Diego bullpen following his departure and rallied for five runs in the seventh inning. The Padres also managed to put together a rally of their own in the ninth inning against Arizona, but they were ultimately unsuccessful and fell by a score of 6-4 to the D-backs.
Ross, who has seen a great amount of success against Arizona over his career and also pitched a complete game against the Diamondbacks at Chase Field on June 20th, continued his streak of success against the Snakes with a strong start on Tuesday. Ross delivered six innings of one-run baseball after surrendering only one earned run on four hits and three walks on 106 total pitches. Tuesday's start also marked the fifth time this season that Ross struck out nine batters in a single game and the second time he had struck out nine against Arizona this season.
While Ross was stellar in his efforts, the bullpen continued to struggle as Bud Norris and Kevin Quackenbush surrendered a combined five earned runs on three hits and three walks without recording a single out in the seventh inning. Norris was served with the loss while Quackenbush was pegged with a blown save after surrendering a three-run homer to A.J. Pollock that delivered a late lead to Arizona in a troublesome display in the seventh frame. The rest of the bullpen through the efforts of Marc Rzepczynski, Nick Vincent and Joaquin Benoit closed out the last two innings of the game with two combined innings of shutout baseball with one strikeout for each reliever. In the end, however, their strong performances were too late as Arizona seized their chances late against the scuffling Padres.
The Friars' offense once again posted double-digit hits against Arizona with San Diego's bats pounding out 10 hits and four runs versus the Diamondbacks pitching corps. Outfielder Justin Upton opened the scoring with a mammoth 458-foot home run in the second inning, which ended up as a mere footnote to his strong performance last night. Upton finished the game going 3-for-4 with two runs scored, a home run, a double and his 75th RBI of the season.
Rookie Travis Jankowski also enjoyed a multi-hit game at the plate as he finished the day going 2-for-4 with his fifth RBI of the season. Ross also collected a hit and a run scored on the night, increasing his batting average to .250 - a truly impressive figure for a pitcher this late in the season. While there were certainly a handful of notable individual performances on the evening, the Padres offense as a whole ultimately left eight runners on base and went 2-for-7 at the plate with runners in scoring position.
With the series evened after Arizona's victory last night, the Padres will try to go for the series victory on Wednesday during their rubber-match finale against the Diamondbacks. In case you missed it, here are some highlights and stories that you might not have seen from Tuesday:
Padres post-game recap: Upton hits moonshot, but Padres fall in AZ
Ross strikes out nine snakes over six innings of solid work: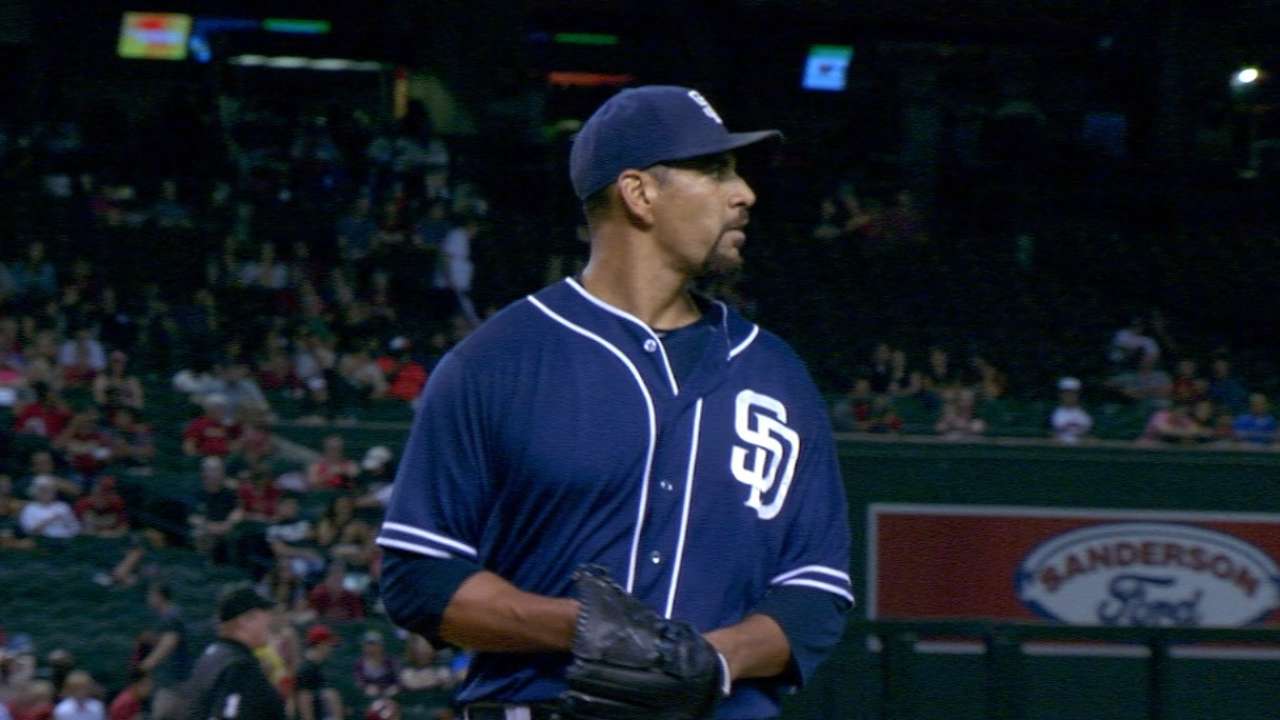 Justin Upton belts a 458-foot home run to give the Padres an early lead: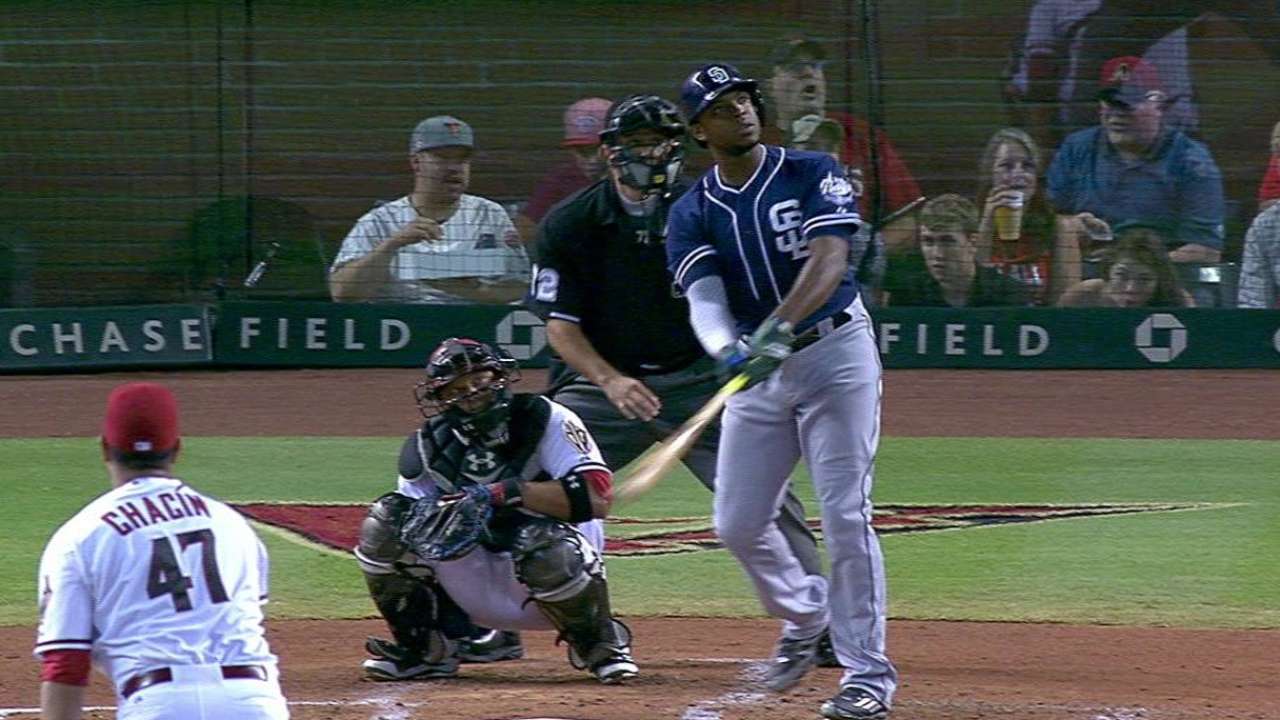 Jankowski's RBI single drives in Hedges for a 3-1 lead in the 7th inning: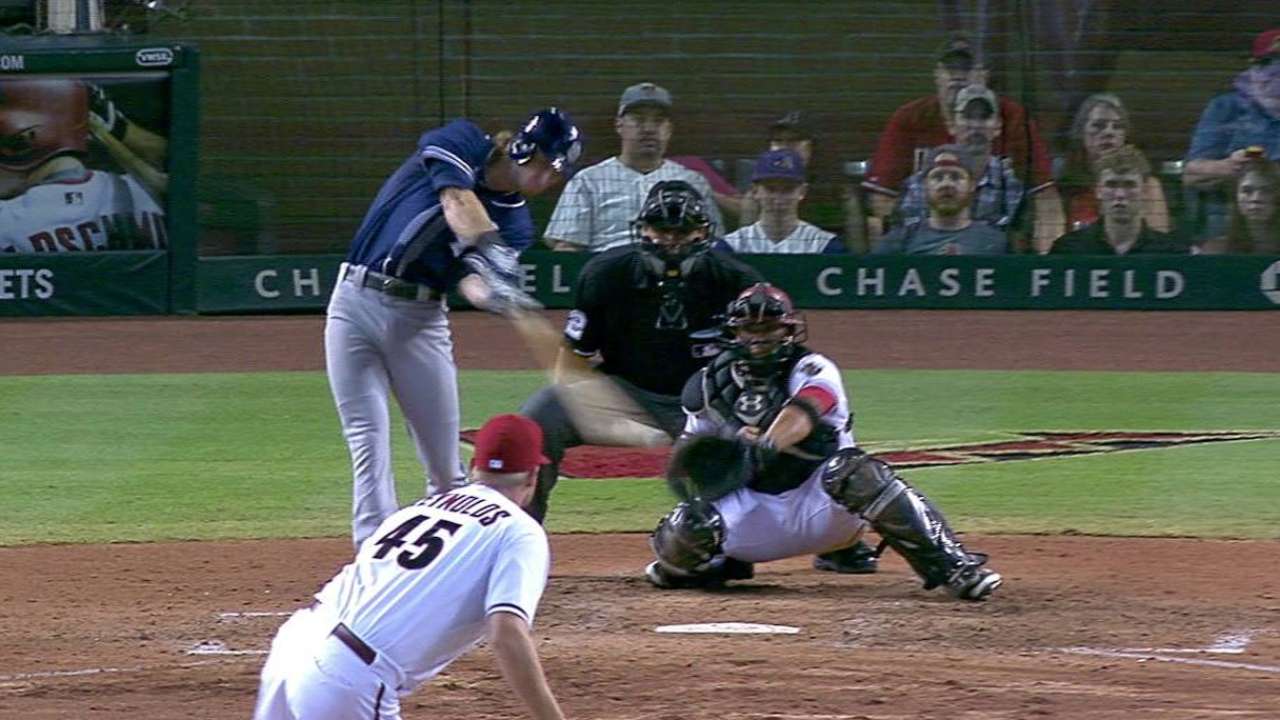 Justin Upton scores on a wild pitch from Ziegler in the 8th inning: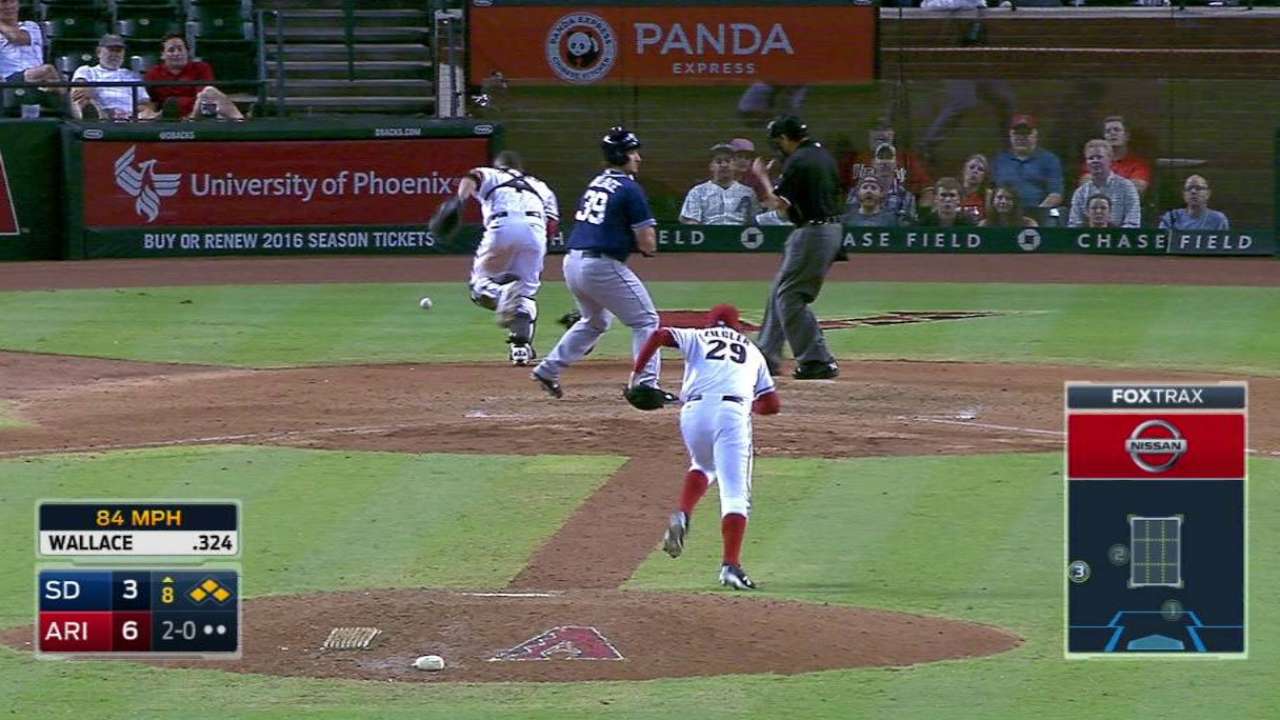 Murphy ejected after questionable call in the 8th inning: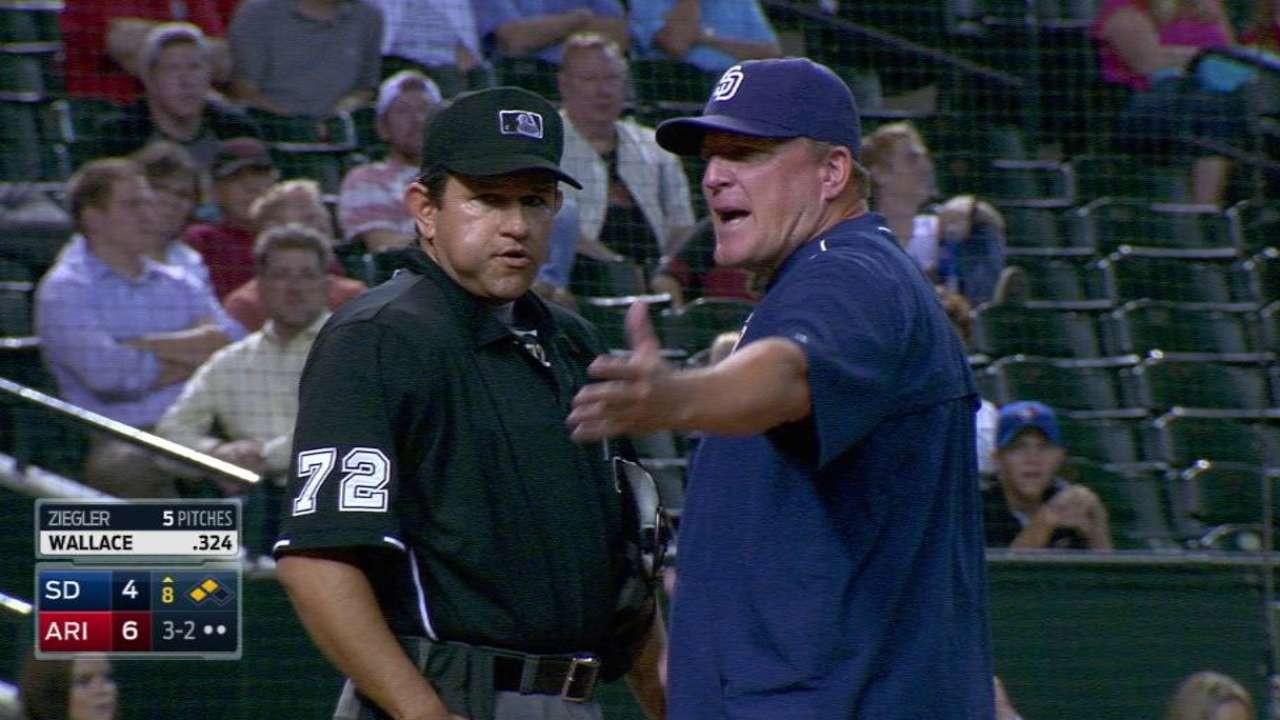 The day's top stories:
Late inning miscues continue to aggravate Padres' chances: Murphy: Bullpen woes 'frustrating'
Shook up starters just that -- shook up and nothing more: Injuries to Shields, Norris not serious
Centered on success with notes from the scorecard: Decker's long journey reaches its goal
In a season of ups and downs, Friars focus on ups: Padres searching for silver linings
Murph's Musings: Erlin to start Saturday; Norris, Shields bruised but not broken
Notable Notes: Game Notes @ ARI (09.15) Friars Continue Desert Showdown behind Reliable Ross
Monday's recap: ICYMI: Myers, Spangenberg combine for 7 RBI in rout
Looking forward to the next game:
Friar Forecast at Chase Field: Cashner faces Ray in Padres/D-backs finale
Wednesday's pitching preview: Andrew Cashner (5-15, 4.27 ERA) vs. Robbie Ray (4-11, 3.54 ERA)