Vote now for MLB's Best Everyday Player
Trout, Harper, McCutchen, Donaldson among 13 in running for honor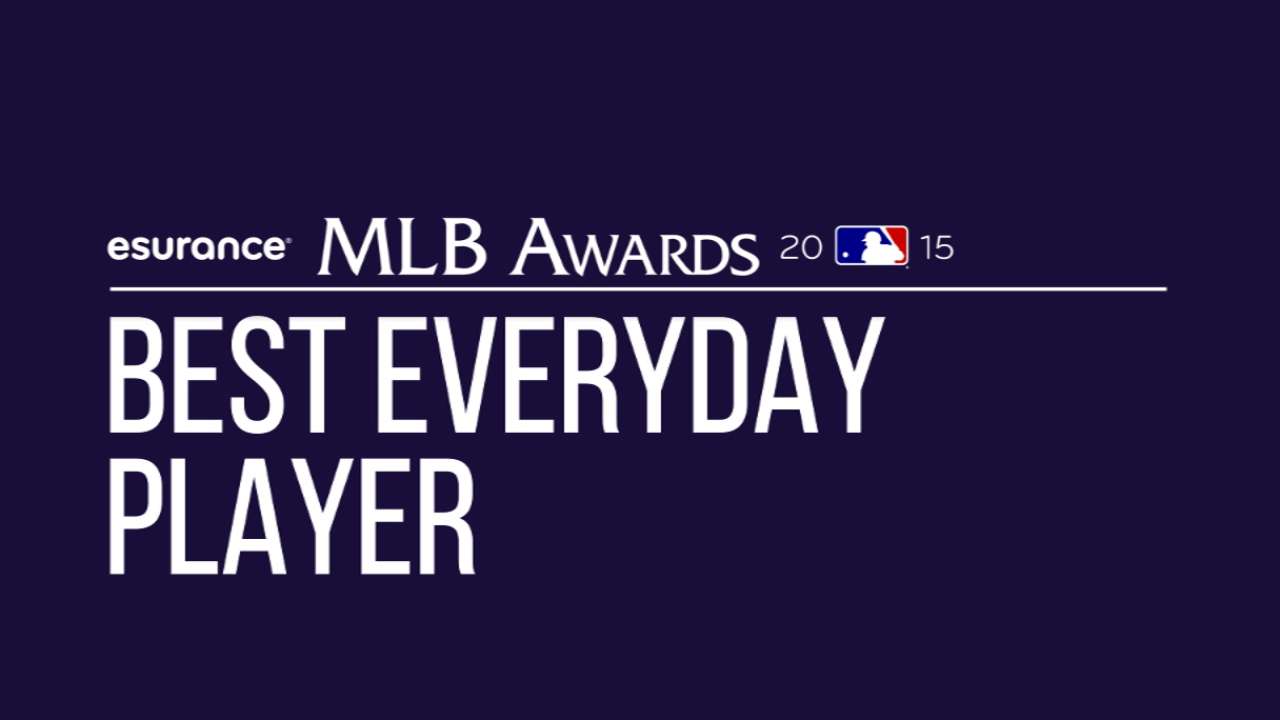 They hit for power and average, they field their position with aplomb, they run the bases with measured aggression and they delight their fans. Perhaps most important is the fact that they do it for 162 games. Baseball's best everyday players are among the most talented and durable athletes in sports, and when the regular season comes to a close, they are given the honors they richly deserve.
One of the highest honors will be the prestigious Esurance MLB Award for Best Everyday Player, and the nominees feature a baker's dozen of stars, a lucky 13 of baseball's most supremely talented and gritty grinders.
There's something for everyone in the list of nominees: the usual suspects such as Angels center fielder Mike Trout, Pirates center fielder Andrew McCutchen, Giants catcher Buster Posey and D-backs first baseman Paul Goldschmidt.
Brilliant young players on the list also include Nationals outfielder Bryce Harper, Orioles third baseman Manny Machado, Rockies third baseman Nolan Arenado and Cubs first baseman Anthony Rizzo.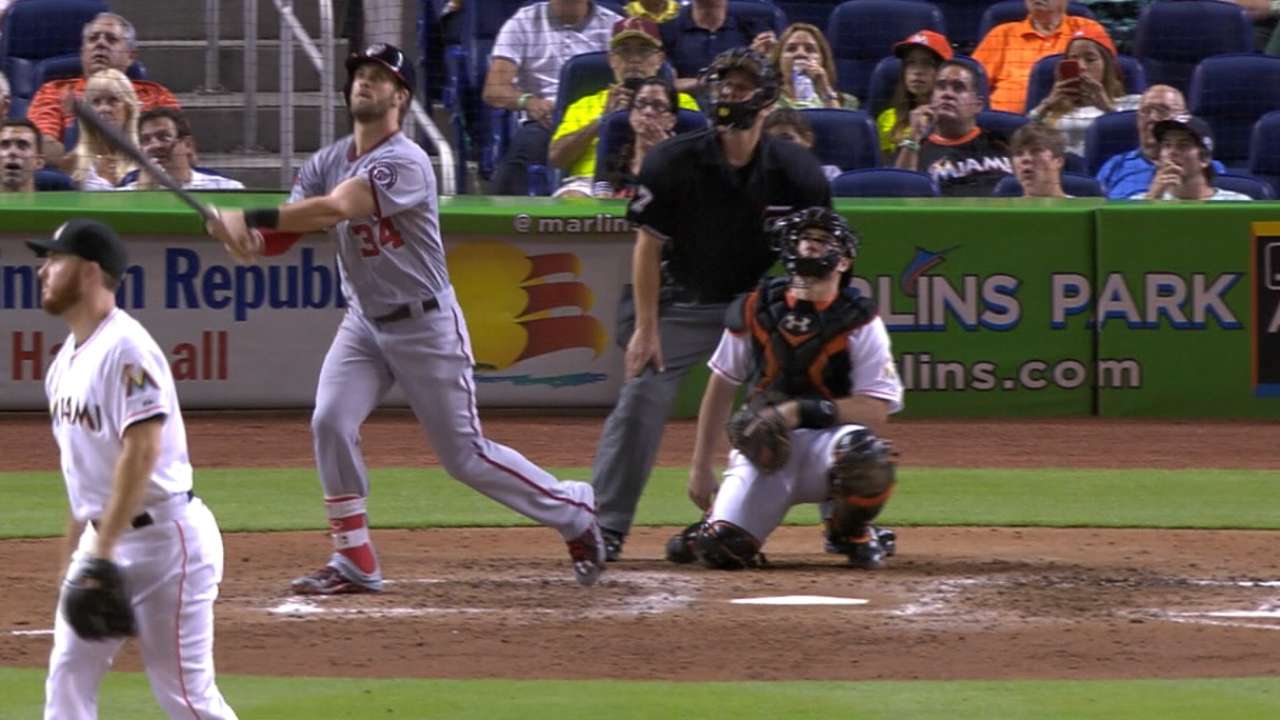 Mets outfielder Yoenis Cespedes, Mariners outfielder Nelson Cruz and Blue Jays third baseman Josh Donaldson have rocketed back onto the scene, and the unique skill sets of Reds first baseman Joey Votto and Royals outfielder Lorenzo Cain round out this great group.
The Esurance MLB Awards annually honor Major League Baseball's greatest achievements as part of an industry-wide balloting process that includes five components, each of which accounts for 20 percent of the overall vote: media, front-office personnel, retired MLB players, fans at MLB.com and Society for American Baseball Research (SABR) voters.
Individual awards will go to the Best Major Leaguer, in addition to the winners in the following categories: Best Everyday Player, Starting Pitcher, Rookie, Defensive Player, Breakout Player, Bounceback Player, Manager, Executive, Social Media Personality and postseason performer.
Winners will also be recognized for the year's best offensive play, defensive play, Moment, single-game performance, Social Media Post, Celebrity Fan, Fan Catch, Interview, TV call, radio call, Player-Fan Interaction, Video Board Moment and Trending Topic.
Trout won this honor last year and is in good shape to make another run at it. Widely considered the best all-around talent in the game, the Angels' franchise player is on pace to hit the most home runs and log the highest slugging percentage of his career, and he's still only 24. Meanwhile, Harper, who won't turn 23 until Oct. 16, is among the big league leaders in batting average, OPS, home runs and runs scored in what will most likely go down as a historic campaign for a player of his age.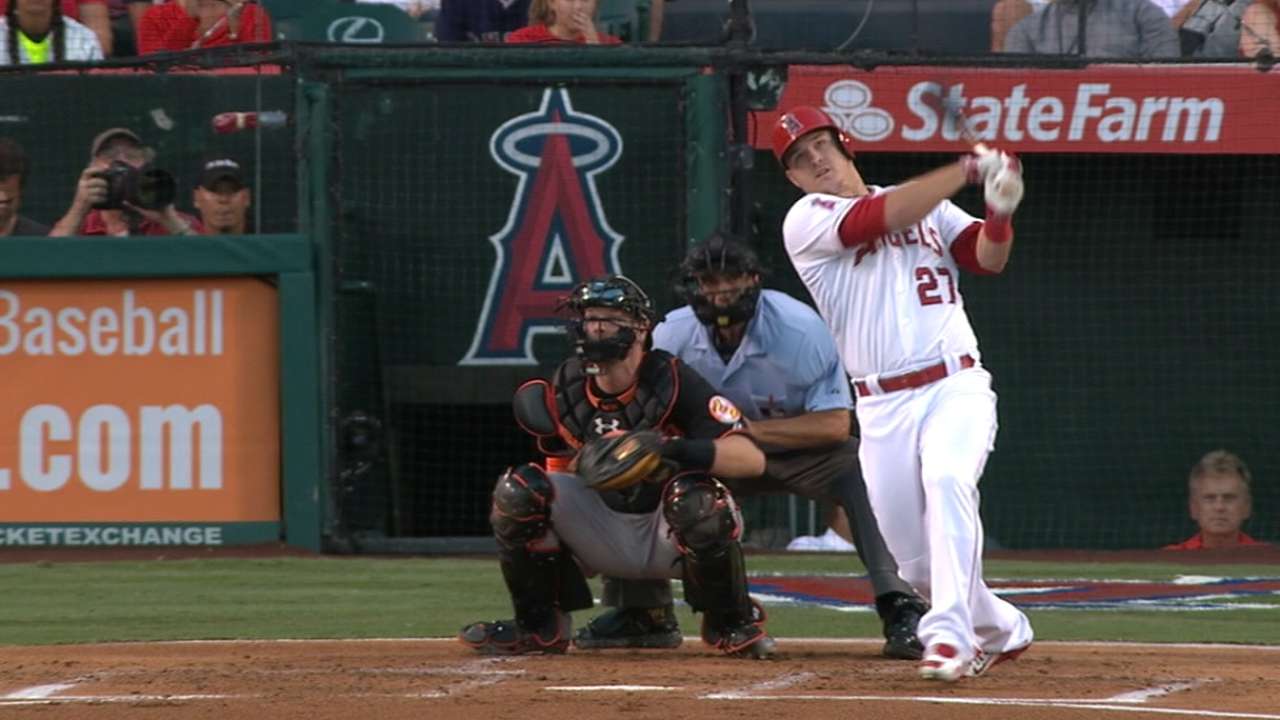 Back in the American League, Donaldson is making a huge statement to be Best Everyday Player. As of Monday, he was leading the Major Leagues in RBIs with 119 for a Toronto team on its way to its first postseason appearance since 1993, and he's also among the league leaders in homers, runs and total bases while playing Gold Glove-caliber defense at the hot corner.
"We count on him, and he knows that," teammate R.A. Dickey said. "He never changes. That's what's so fun to watch about Josh. Regardless if he's been 0-for-3 that night with three punchouts or he's hit three home runs, he's the same guy in that batter's box, and he wants to win that battle every time."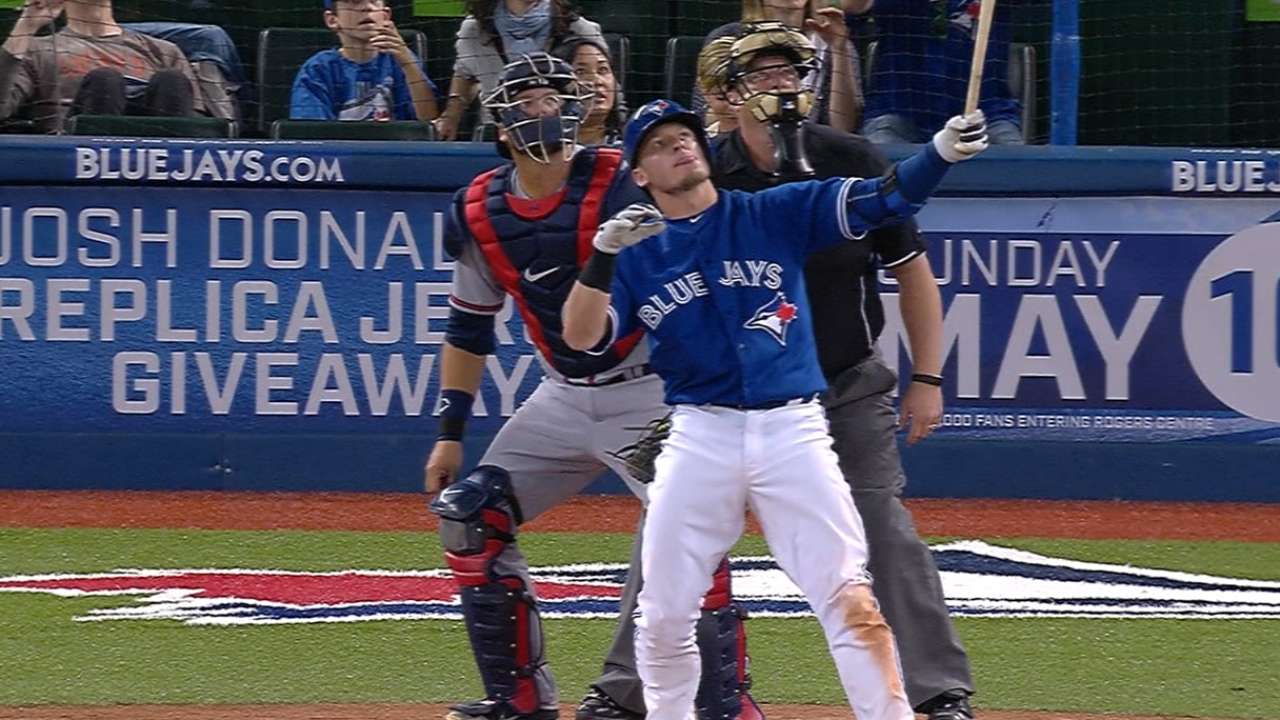 Cespedes has been winning a lot of those battles lately, and he has helped power the Mets to a commanding lead in the National League East. He has been among the NL leaders in home runs and RBIs since arriving in the July 31 trade that so bolstered New York's October fortunes.
Then there's Goldschmidt, who quietly continues to pile up monster numbers, including a batting average and OPS that are on pace to be the best of his career. And don't forget Posey, who combines hitting for average and power with the cornerstone duties of calling games for the Giants' pitching staff while also being a rock behind the plate.
A mixture of excellent offense and defense has McCutchen, Machado, Arenado and Cain in the mix for Best Everyday Player. McCutchen, as usual, brings his five-tool game to the party, and Machado has bounced back from injury to reclaim his place among the game's elite. Arenado has exploded with power to add to his Gold Glove work at third, and Cain has emerged offensively to complement his stellar glove work.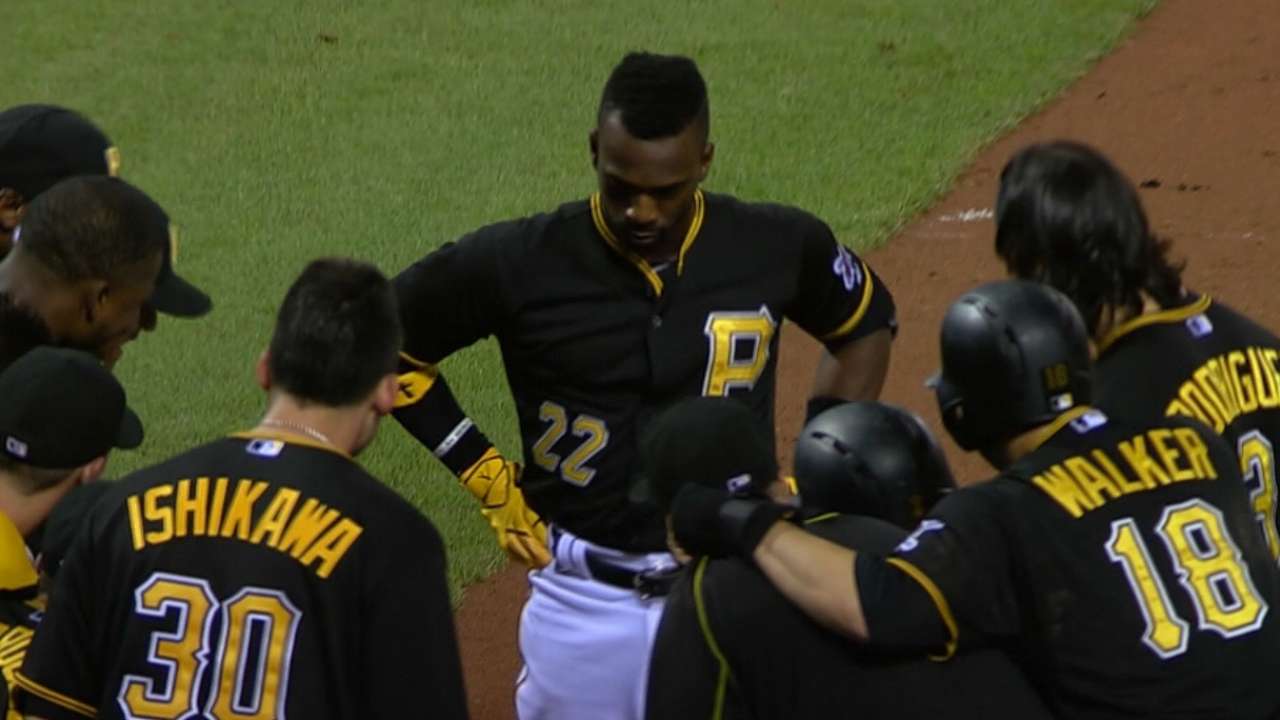 The Mariners might have gotten the free-agent steal of the winter in Cruz, who just keeps on blasting prodigious home runs while also hitting for average. And NL first basemen Rizzo, with his excellent offensive numbers, and Votto, with his ridiculous on-base percentage, can't be left out of the conversation, either.
Voting will remain open through Nov. 13 by visiting mlb.com/awards. Winners will be announced live on MLB Network and MLB.com on Nov. 20.
Doug Miller is a reporter for MLB.com. Follow him on Twitter @DougMillerMLB. This story was not subject to the approval of Major League Baseball or its clubs.