Rare pickoff for Lester helps pick up Cubs
Throw to first leads to first nabbed batter for southpaw since 2011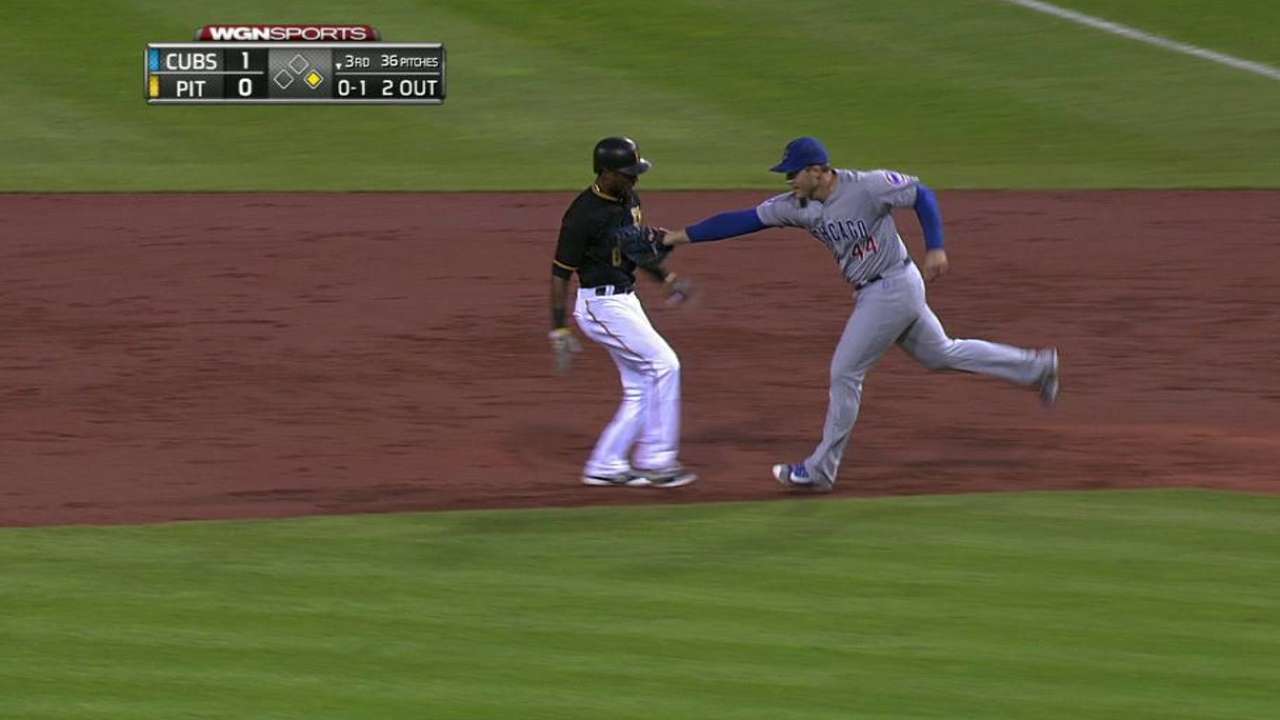 Cubs southpaw Jon Lester is accustomed to getting outs via strikeout and ground balls, but baserunners have traditionally run wild against him. Lester, a three-time All-Star, made a key pickoff throw to first base in Tuesday night's 2-1 win that resulted in Starling Marte being caught stealing for the final out of the third inning.
"I got the play done," Lester, who tossed a five-hitter, said of the caught stealing. "That's all that matters to me."
• Vintage Lester spurs Cubs to split with Bucs
Lester had not picked off a batter since 2011, and he did not even attempt a pickoff throw to first base last season. Opposing batters are hitting just .244 off Lester this season, but baserunners have posted a Major League-high 43 stolen bases against the left-hander. Tyson Ross of the Padres is second, with 35 allowed.
Lester and the Cubs' catchers have caught nine of 52 attempted basestealers, an average of 17 percent, through his first 29 games started. There will be many eyes watching to see if Lester -- who has a career 6-4 record and a 2.57 ERA in 14 postseason games -- can contain the running game as the Cubs march toward October.
Spencer Fordin is a reporter for MLB.com. This story was not subject to the approval of Major League Baseball or its clubs.