CarGo's injury sends rookie pitcher into right field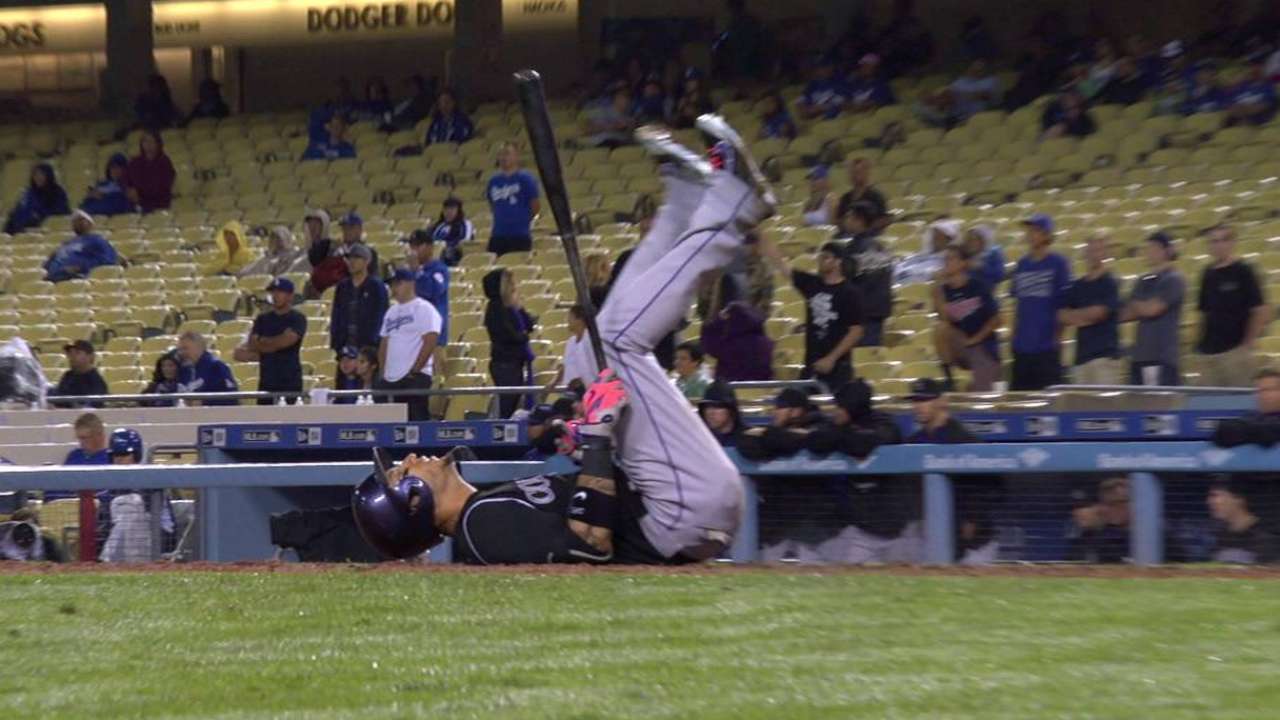 LOS ANGELES -- Rockies rookie left-handed pitcher Jason Gurka expected to appear in Tuesday's 16-inning, 5-4 victory over the Dodgers. And why not? On a night when both teams smashed club and MLB records for players used, everyone gets to play.
But how Gurka got in was totally unexpected.
One batter before Nolan Arenado's homer in the 16th off Mat Latos had put the Rockies up a run, Rockies star outfielder Carlos Gonzalez ended a rough 0-for-7, four-strikeout night by fouling a pitch off his right foot. Out of position players, manager Walt Weiss asked Gurka to play right field -- his first game anywhere but on the mound since 2007, when he played center field during his final year at Angelina Junior College in Texas.
"They said, 'Hey Gurka, you gotta go to the outfield,'" said Gurka, who had warmed up in the bullpen earlier in extra innings. "I said, 'What? … OK.'"
Gurka and right-handed pitcher Gonzalez Germen, who earned the save, brought the Rockies' club-record number of players used in a game to 30, which tied the 1972 Athletics on Sept. 19, 1972, for the MLB mark. Germen actually pitched, which left the number of Rockies' hurlers at an MLB record 13. The 58 total players and 24 total pitchers between the clubs also were MLB single-game records.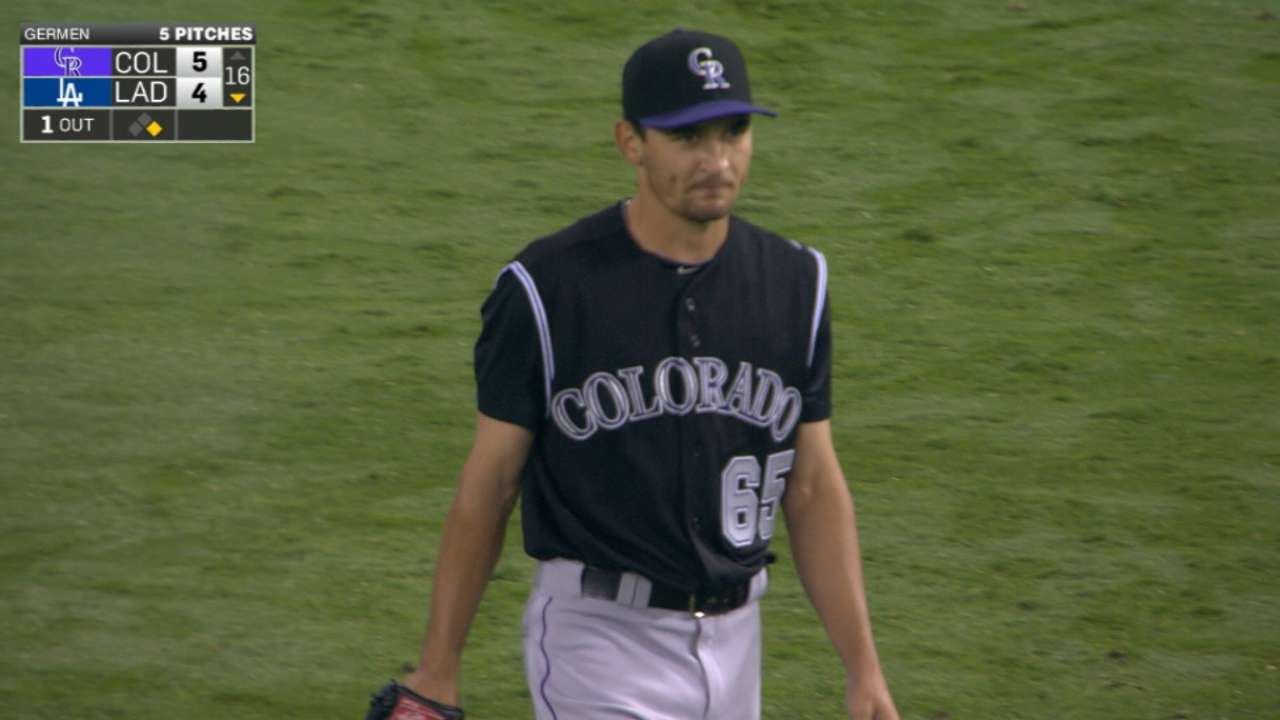 Fittingly, Gurka had action. Corey Seager's single through the infield went his way. Gurka handled the rolling ball carefully.
"I was nervous," Gurka said. "But [center fielder Charlie] Blackmon told me, whatever I do, just make sure the ball doesn't get by me. So I got down on a knee to make sure.
"The whole time I was out there, I was saying 'Please don't hit it to me.' But of course they hit it to me. It was a blast."
What isn't clear is how Gonzalez will be for Wednesday's series finale.
"He's hurting," Weiss said of Gonzalez. "He smoked his foot. At that point, we're out of players. Gurka is a pretty good power shagger in BP. So that's who I went to."
A game that was played in varying intensities of rain with much intensity -- the Dodgers' Justin Turner drew the Rockies' ire with a hard, possibly late, slide into Arenado in the fourth -- ended victoriously for the Rockies.
"We had a little bit of everything tonight," Weiss said. "It was weird night all around. A pitcher ends up in right field at the end and it rains in L.A. I don't even know how many players we used. It was a strange game."
Thomas Harding is a reporter for MLB.com. Follow him on Twitter @harding_at_mlb, and like his Facebook page. This story was not subject to the approval of Major League Baseball or its clubs.