LA's magic number shrinks despite letdown in extras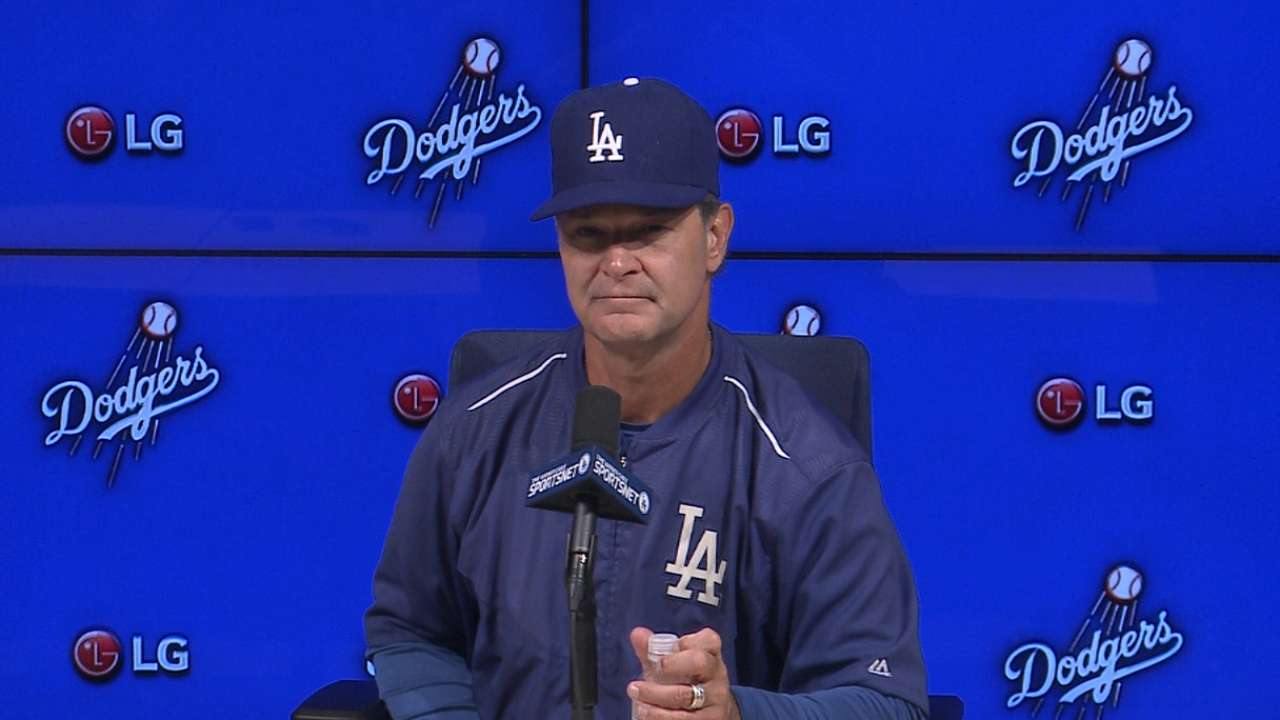 LOS ANGELES -- The Dodgers moved a game closer to clinching the National League West in the strangest of ways early Wednesday morning, losing a 16-inning marathon to the Rockies, 5-4, not long after the Giants lost in extra innings late Tuesday night.
The Dodgers' magic number is down to 11, but there was nothing magical about how they played on a rare rainy September night at Dodger Stadium. They've run away with the division by feasting on the weaklings, but in this game, they played down to the competition.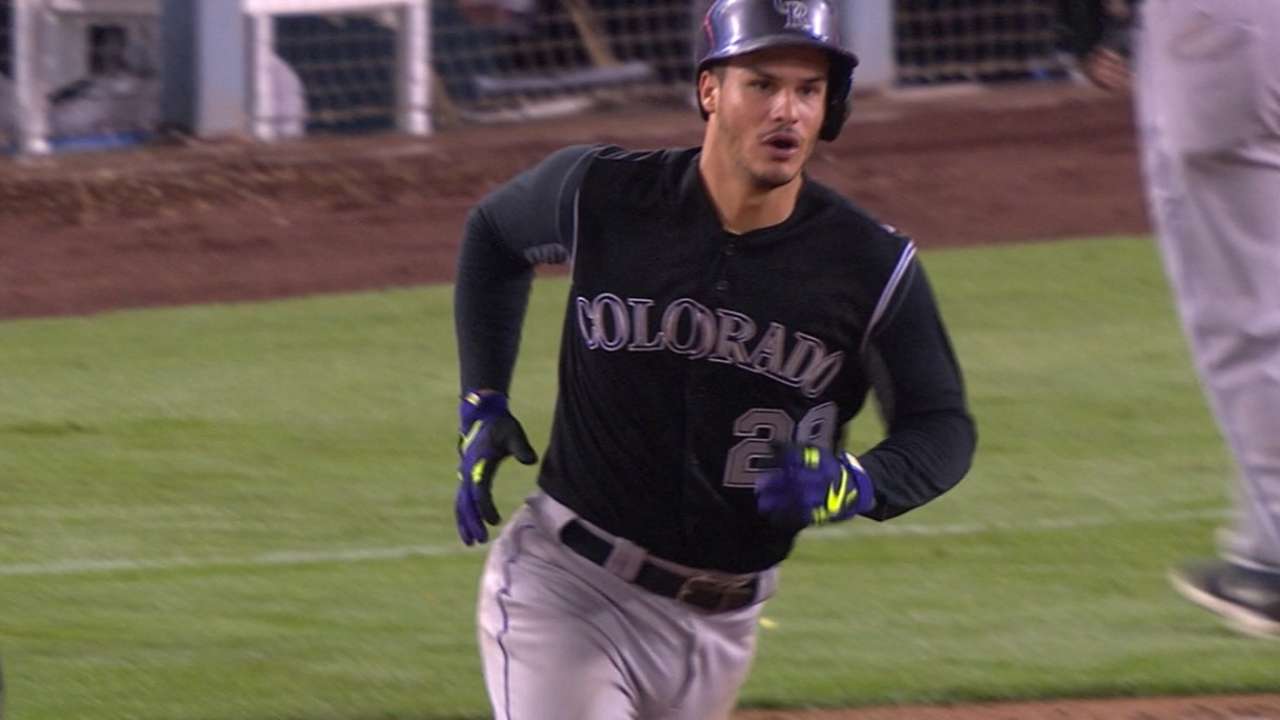 That said, it was a game that will go into the record books. It was the Dodgers' longest game since a 17-inning win at San Diego in 2007 and the longest home game since a 16-inning win against the Reds in '06.
The teams combined to set a single-game Major League record by using 58 combined players and 24 combined pitchers. The 13 pitchers used by the Rockies set an MLB record, the 11 for the Dodgers set a franchise mark. Colorado's 30 players used was an NL record and tied an MLB record, the 28 for the Dodgers tied a club mark.
"It was one of those games, this time of year, you really don't think you'll run out of players," said Mattingly. "But we did run out of players."
For most of the five hours and 23 minutes, the Dodgers beat themselves. They reverted to mistakes running the bases, failed to cover properly on defense, missed cutoff men, were charged with three errors and still almost won.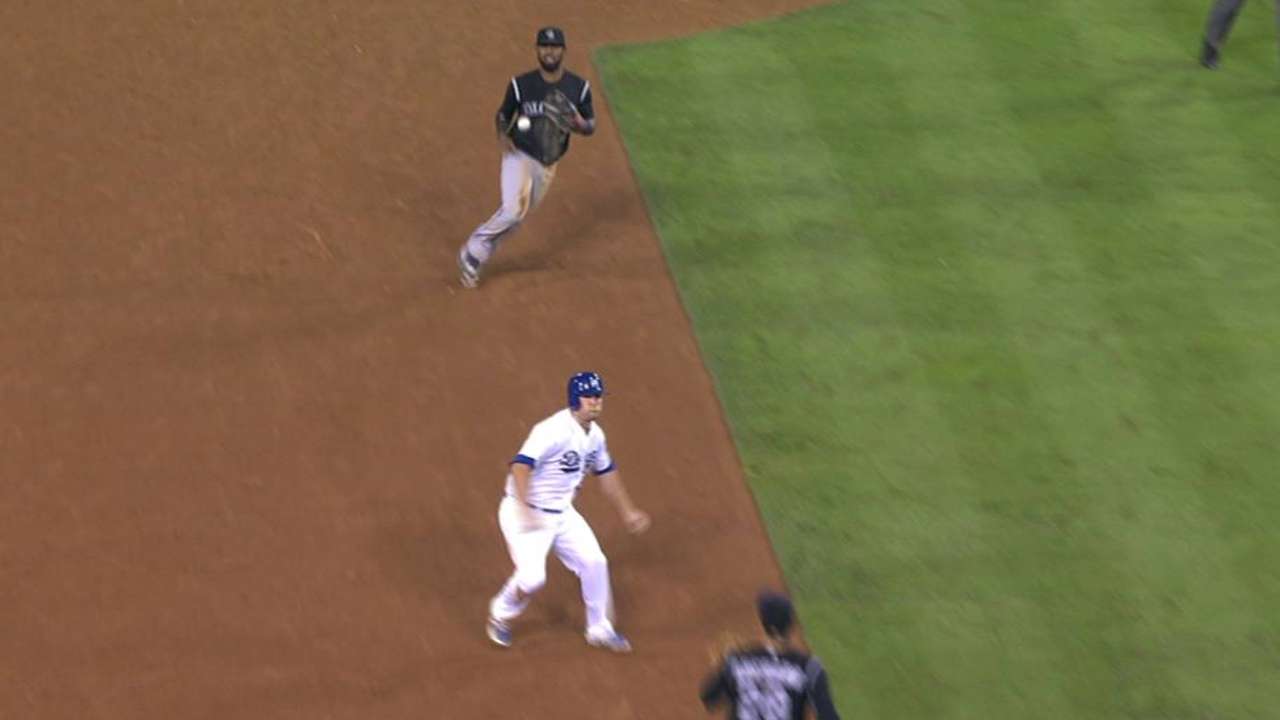 Dodgers pitchers struck out 18 Rockies. After a six-inning quality start from Brett Anderson, the improving bullpen allowed only one run over the next nine innings. Then Mattingly -- determined to use closer Kenley Jansen only in a save situation because of last weekend's workload; Jansen did warm up at one point -- finally turned to a starting pitcher, Mat Latos, who allowed a game-deciding home run to Nolan Arenado with one out in the 16th.
Latos has been this year's Kevin Correia, who was acquired in a Trade Deadline deal last year with a chance to spark his career and the club's chances, only to achieve neither. Latos was bounced from the starting rotation because his location doesn't match his velocity, leading to bombs like the one Arenado launched off a 95-mph cutter below the knees but over the plate.
Because of the length of game, various injuries and in-game decisions, the Dodgers played much of the game with an outfield of Justin Ruggiano, Chris Heisey and Scott Schebler, a trio that spent most of the season at Triple-A. Heisey drove in two runs with a sacrifice fly and infield single, Ruggiano doubled and scored a first-inning run.
The Dodgers used eight rookies. One of them, Austin Barnes, received his first RBI when a trio of Rockies fielders allowed his pop fly to drop untouched. Corey Seager had two more hits and a walk. He also was charged with a throwing error after backhanding a ball in the hole that set up Colorado's three-run fourth inning. But the real mistake was third baseman Justin Turner's, as he didn't get back to third base in time to catch Seager's throw, which went to the backstop.
"Look at that play all the way and where everybody was supposed to be, take a good look at it," Mattingly said.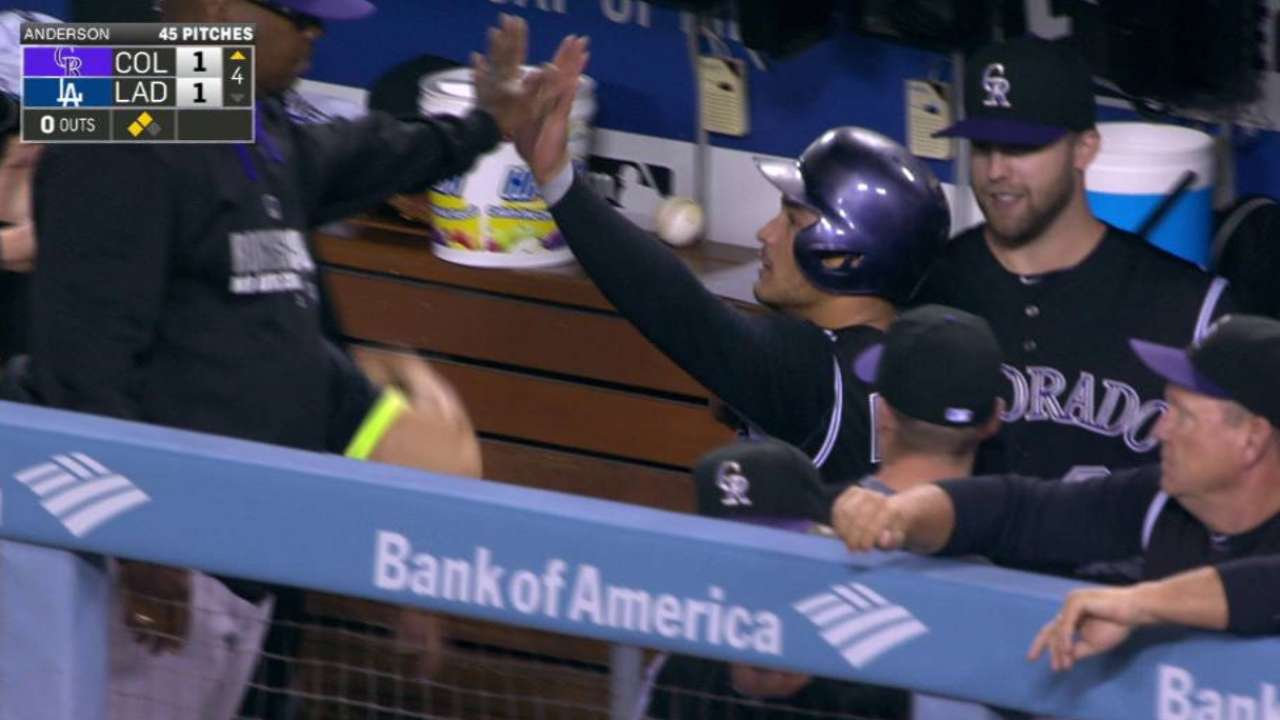 Ken Gurnick is a reporter for MLB.com. This story was not subject to the approval of Major League Baseball or its clubs.