Tigers' impressive Central title reign ends
With Royals win, Detroit's streak of first-place finishes in division over at four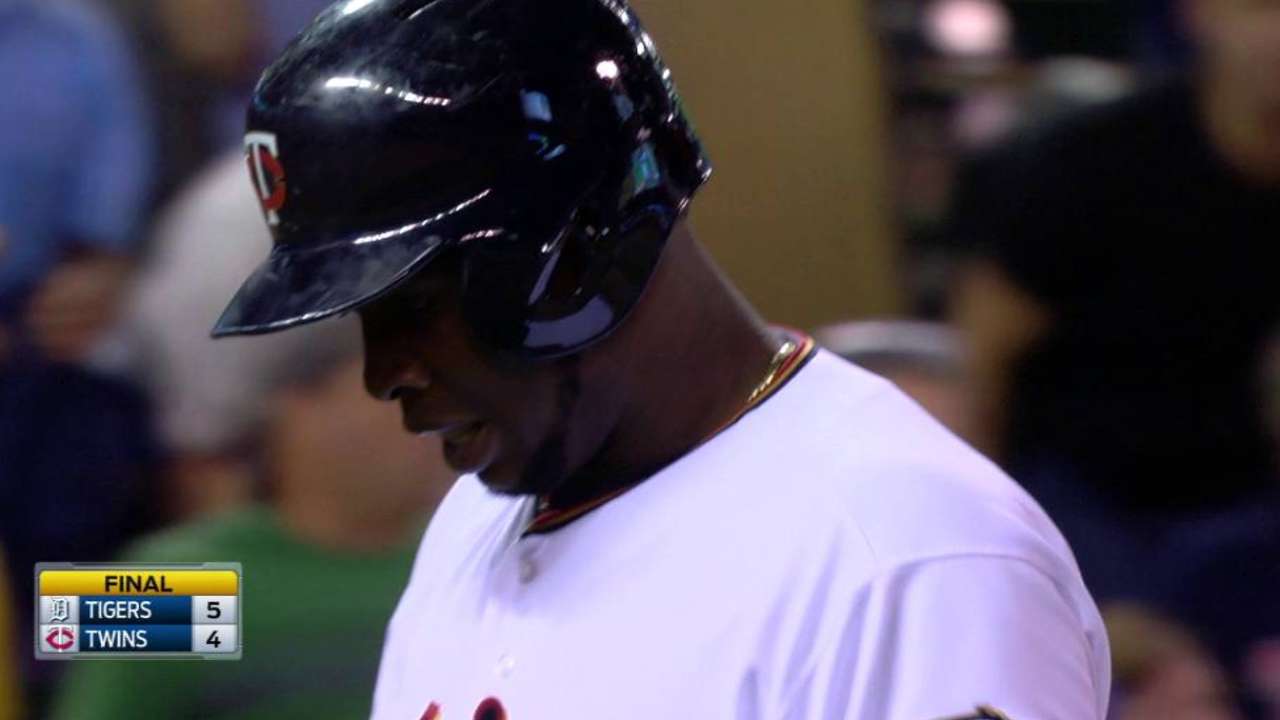 MINNEAPOLIS -- Perhaps it's fitting that the Tigers' reign atop the American League Central officially ended at Target Field, despite a 5-4 win on Tuesday night. After all, this is where those famous "We Own the Central" T-shirts first came out two years ago.
The Tigers clinched their third of four consecutive division titles here on Sept. 25, 2013. That was the night Torii Hunter picked up then-manager Jim Leyland out of his chair and carried him out of his office and into the middle of the clubhouse, where he had an emotional moment with his players. That was also the night the aforementioned T-shirts came out. They did not come back out last year, when the Tigers held off the Royals to clinch on the final day of the regular season.
Detroit's division fate this year has been pretty well known since mid-July, and was all but certain once the team traded away David Price, Yoenis Cespedes and Joakim Soria at the non-waiver Trade Deadline. However, the Tigers didn't officially relinquish ownership of the Central until Tuesday, when they were officially eliminated from the division race with a Royals win.
The Royals have yet to officially take the Tigers' place as division champs. With a 10-game lead, that should follow soon. They could actually clinch the division as soon as Sunday at Comerica Park, though it would take them winning the rest of the week -- including their upcoming three-game clash with the Tigers -- and the Twins losing their next five to pull that off.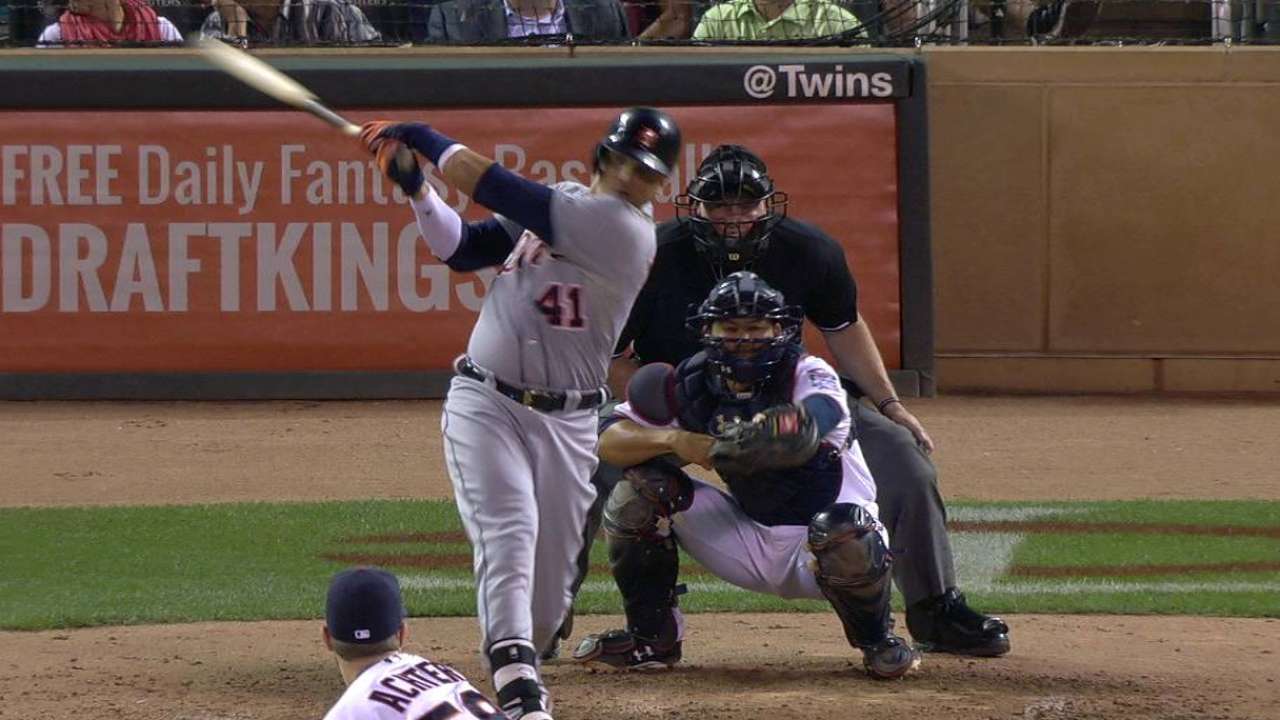 Victor Martinez talked about the frustration of the season on Monday, saying it was a reminder of how difficult it is to reach the playoffs.
"This is definitely a season that will teach a lesson to a lot of people," Martinez said, "starting with this clubhouse, a lot of players and a lot of people in the front office. And, believe it or not, it will teach a lesson to the fans, too. … You need to take a step back to go forward."
If the season ended today, all three AL divisions would feature different winners from the year before. Neither the AL East nor West had such a run going. No team had won that many division titles in a row since the Phillies owned the National League East from 2007 to 2011. No AL team had done it since the Yankees dynasty atop the AL East from 1998 through 2006.
It was an unprecedented stretch for a Tigers team that had reached consecutive postseasons just two other times in franchise history. Detroit reached back-to-back World Series in 1934-35 behind Hall of Famers Charlie Gehringer and Hank Greenberg, and three World Series in a row from 1907-09 led by Ty Cobb.
Jason Beck is a reporter for MLB.com. Read Beck's Blog, follow him on Twitter @beckjason and listen to his podcast. This story was not subject to the approval of Major League Baseball or its clubs.