MLB.com Columnist
Mike Bauman
Cardinals back on track with unstoppable pitching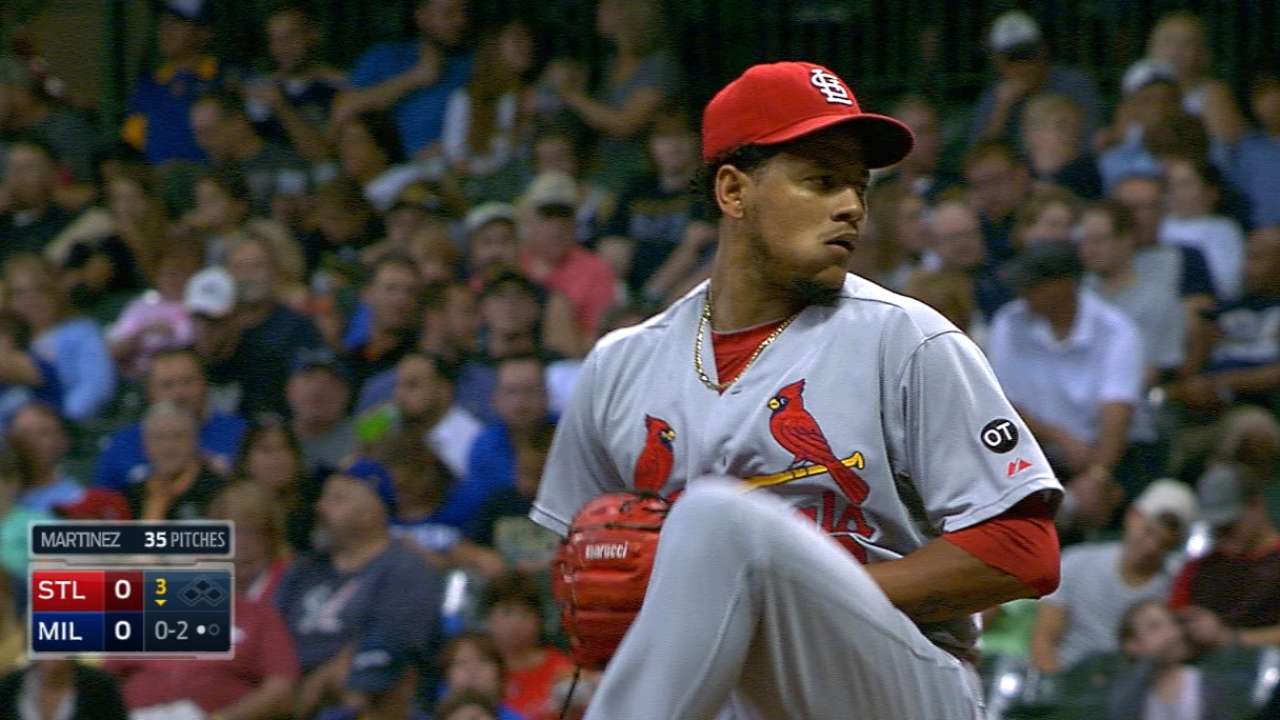 MILWAUKEE -- Tuesday night, the St. Louis Cardinals got back to doing what they have done best this season, which is preventing the other guys from scoring runs.
The brilliant performance by starting pitcher Carlos Martinez set and held the tone for this game. Martinez limited the Milwaukee Brewers to one run over eight innings, giving up just four hits, walking two and striking out nine.
It took 10 innings, but the Cardinals finally found the necessary offense when Jason Heyward hit a two-run home run, good enough for a 3-1 St. Louis victory. Reliever Kevin Siegrist pitched a scoreless ninth and got the decision. Trevor Rosenthal worked a scoreless 10th for his 44th save of the season.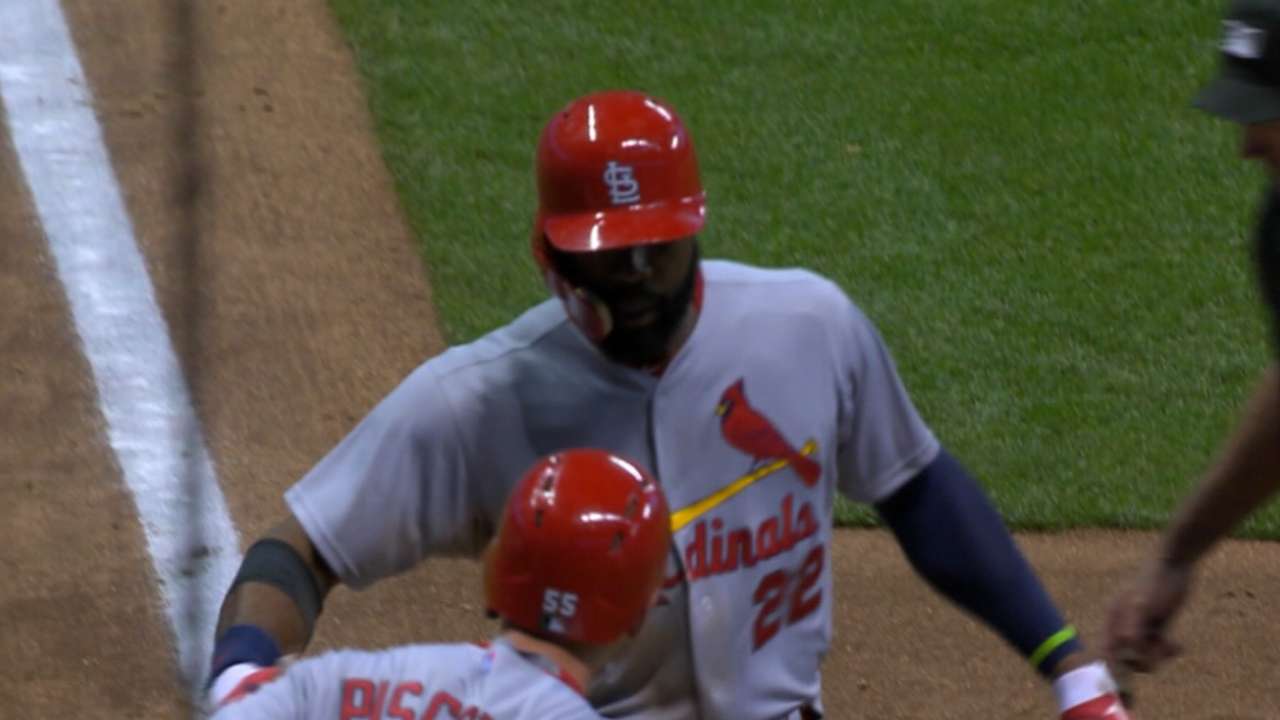 The thing about Martinez's performance was that it was both truly superior, and yet not that far from what the Cards have come to expect from their pitchers.
The velocity of Martinez's fastball reached triple digits. Through an interpreter, he said that he "took a little off" to throw the sinker, which means he was throwing a 97-mph sinker. Asked if this was the case, Martinez bypassed the interpreter and replied in English:
"Yeah, 97, 98."
That was truly impressive.
"Best I've ever seen him throw," Cardinals manager Mike Matheny said. "That was no-hit stuff. The ball was jumping out of his hand; he had a plus changeup and a slider that was disappearing. A couple of the sinkers were 97. It was a very good showing of what he can do."
This was not that far from the sort of pitching the Cardinals have thrived on for the vast majority of this season. But coming into Tuesday night, they had suffered through their most difficult stretch of the year, losing eight of the last 11. Starting pitchers were roughed up, leading to large early deficits. In the eight losses, the Cards gave up 57 runs.
Martinez, after pitching well earlier in the season, gave up 17 earned runs in 27 1/3 innings over his past five starts. But he turned a page Tuesday night.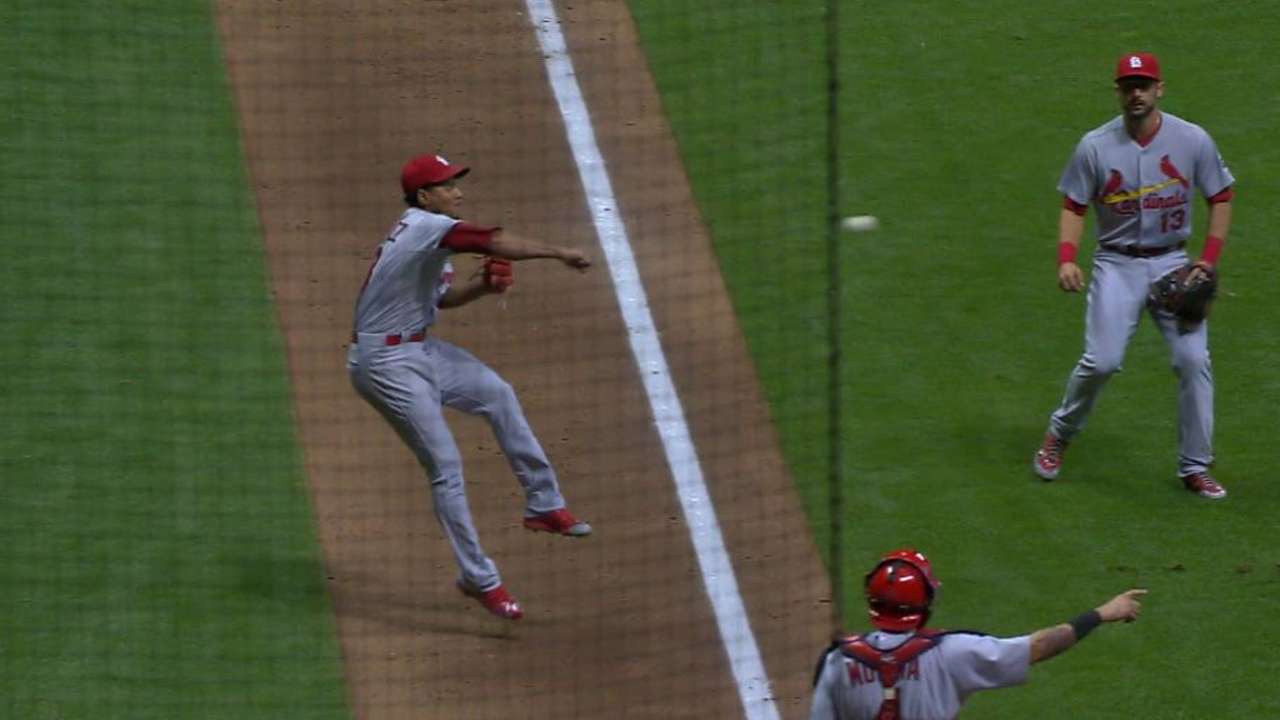 "It was really important," Martinez said, through an interpreter. "We are competing to win the division and get into the playoffs and hopefully make the World Series. I have three more outings and I want to give the best."
As good as this pitching performance was, the overall game resembled many that the Cardinals have played in 2015: close, tense and low-scoring.
"This is not a lot different than a lot of games that we've played this year," Matheny said. "This is just what we do. We hope that our pitching keeps us in it, and we feel that if we keep grinding it out, we're going to make the plays and somebody's going to get that big hit for us. Today, it was Jason Heyward. This is how we go about business."
At the beginning of Tuesday night's game. the Cardinals' lead over the second-place Pittsburgh Pirates in the National League Central was two games. That was an admirable place to be in mid-September, especially with St. Louis holding the best record in both leagues.
But in terms of the two-game margin, nobody has been that close to the Cardinals in the standings since April 25. During the chokehold the Cards have had on first place in the NL Central, they have had leads as large as nine games.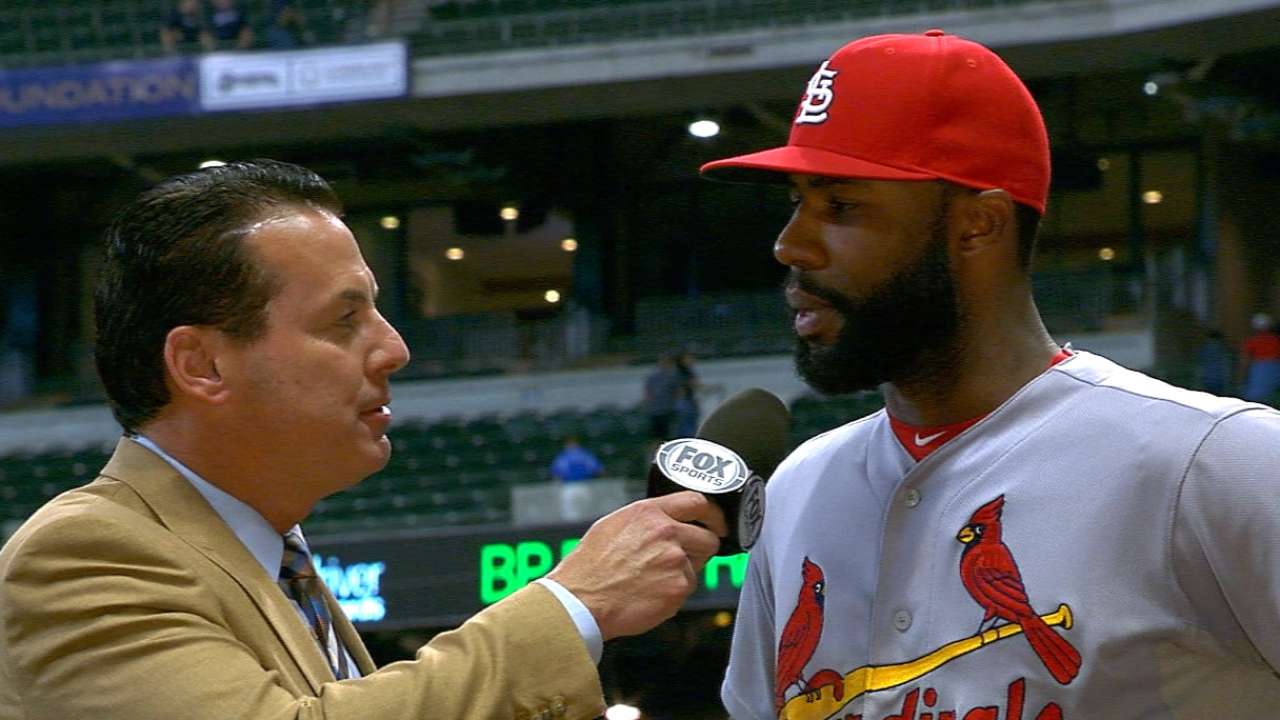 That, however, was before their recent slippage and the Pirates' relentless pursuit. St. Louis' victory combined with Pittsburgh's loss in the second game of Tuesday's doubleheader lifted the Cardinals' lead back to three games.
The Cards, over the course of the season, have presented the opposition with baseball's toughest question: How can we score enough to win against these people?
"This year, it's just hard to score against them," Brewers manager Craig Counsell said. "Their pitching is good, and it's just challenging to score runs against them. There's a good starter out there every night. They've added to their bullpen since the Trade Deadline. They've just been better at run prevention than everybody else this year. I think it's narrowed a little bit, but it was by a long shot for quite a while."
The Cardinals have a 2.85 team ERA. No other team has an ERA under 3.00. Tuesday night, Martinez's dominance may have been an extreme example, but the Cards demonstrated again how difficult they are to defeat with the pitchers they employ.
Mike Bauman is a national columnist for MLB.com. This story was not subject to the approval of Major League Baseball or its clubs.