Pence improving, could play late this season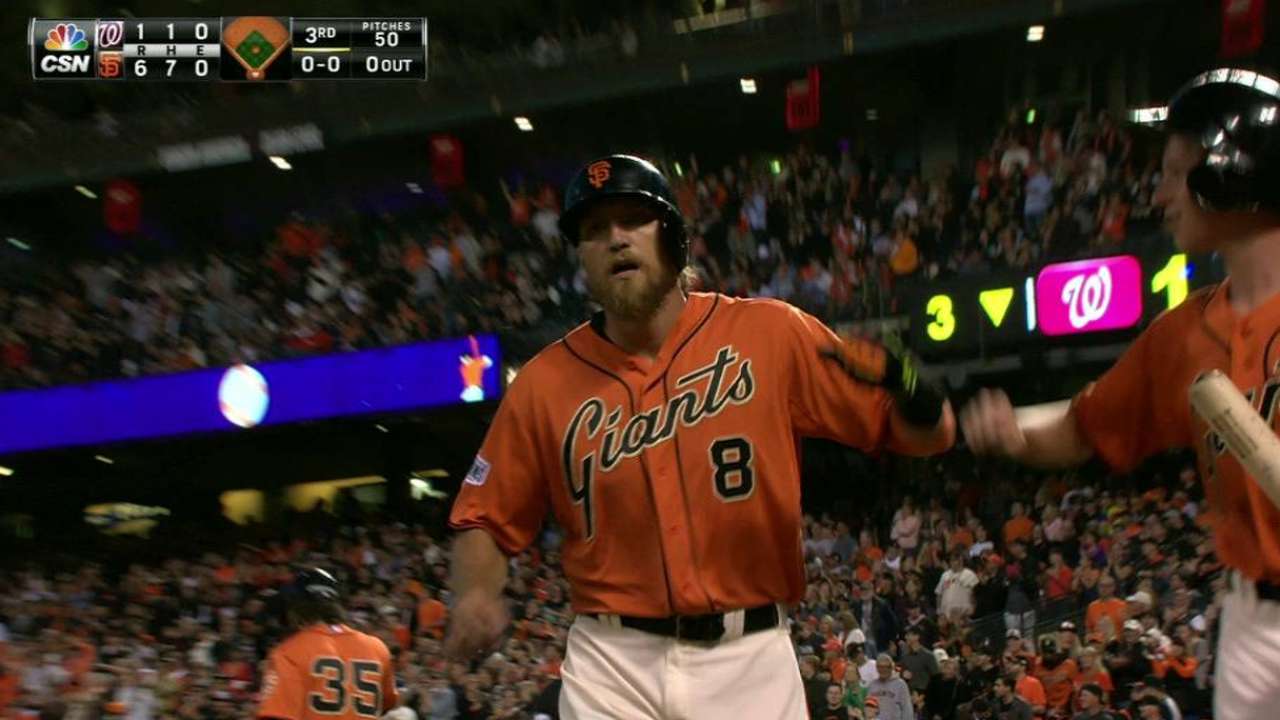 SAN FRANCISCO -- The Giants don't want to rush Hunter Pence back from his strained oblique, but manager Bruce Bochy said Tuesday he's encouraged by the progress the outfielder made this week.
Bochy did not rule out the possibility of Pence returning this season.
"Our hope is he could ready for that last homestand," Bochy said.
That is, of course, if the Giants still have a shot at the postseason when they welcome the Dodgers and Rockies to AT&T Park beginning Sept. 28.
"Hopefully, that's an important homestand for us," Bochy said. "It'd be nice to have his energy, his bat, his play helping us out."
Pence took dry swings and ramped up his cardio exercises the last two days. Bochy said the next step for his right fielder is to hit off a tee, which will give the team a more accurate timetable for his comeback.
"He is feeling better," Bochy said. "Once he starts to hit off the tee, I just think we'll have a better idea of when he could be ready."
The Giants skipper remained adamant about taking a cautious approach to ensure Pence doesn't regress in his rehab.
"You just have to be careful you don't rush him to the point where he has a setback," Bochy said.
• Brandon Crawford took batting practice Tuesday, a good sign for his chances of returning to the Giants' lineup before the Reds leave town.
"Brandon's doing well," Bochy said Tuesday. "There's a possibility he could play [Wednesday]. We'll see how he comes out of the workout today. The safer way to go would probably be Friday. He may say, 'I feel great,' and if he does, then you could see him in the lineup tomorrow."
• Tim Hudson, who was bothered by hip issues in Monday's start, is on track to start Sunday against Arizona. Bochy said he will have a better idea of Hudson's status after the veteran pitches a bullpen session later this week.
"We think he'll be fine," Bochy said. "I talked to [head athletic trainer] Dave Groeschner about him and he thinks he'll be OK to go."
Oliver Macklin is an associate reporter for MLB.com. This story was not subject to the approval of Major League Baseball or its clubs.