Key to Cubs' fortunes, Grimm battling control lapse
Righty reliever charged with loss after leadoff walk sets up Bucs' late rally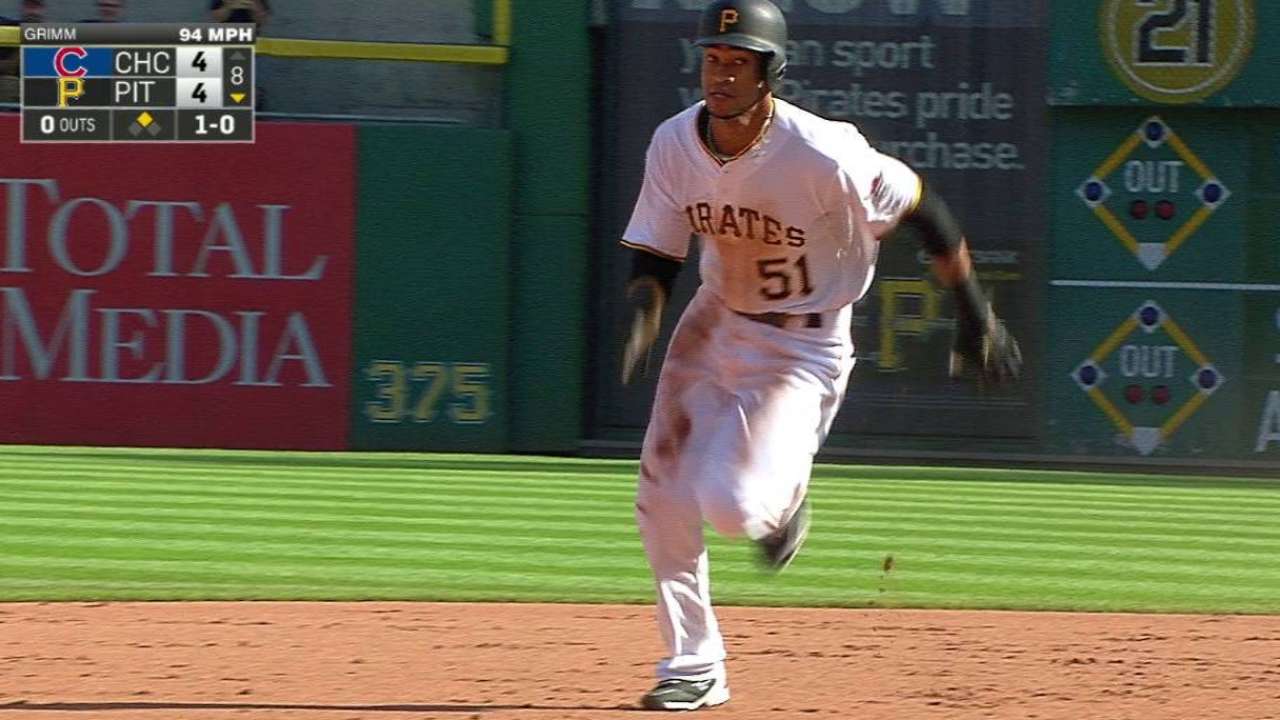 PITTSBURGH -- On Saturday, Justin Grimm walked three batters in the seventh inning against the Phillies and all scored, which is exactly what a reliever doesn't want to have happen. Unfortunately for the Cubs, the right-hander issued a leadoff walk in the eighth inning on Tuesday afternoon, which was all the Pirates needed to post a 5-4 victory in the first game of a doubleheader.
"It's the walk, the leadoff walk," Grimm said. "It doesn't help the sittuation at all. I'm beating myself, other teams aren't beating me. I'm beating myself."
Grimm walked Pedro Alvarez, and pinch-runner Pedro Florimon took over, stealing second and reaching third on a throwing error by catcher Miguel Montero before scoring what would be the game-winner on Starling Marte's sacrifice fly.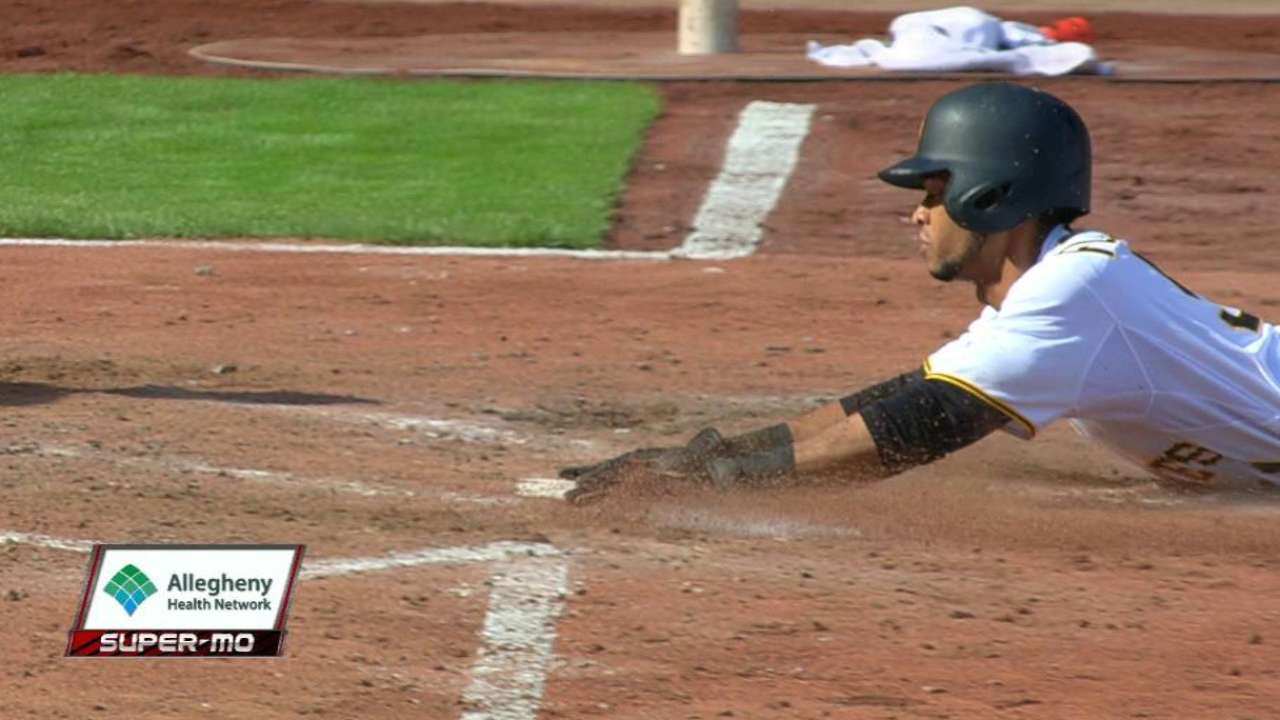 In his last 10 games, Grimm has walked eight over 8 1/3 innings; he'd walked just two in 14 games during August. The right-hander posted a 1.19 ERA in 28 games in the first half, but he has a 3.27 ERA in 27 games in the second half.
"We have to do a better job in the latter part of the game with the bullpen," Cubs manager Joe Maddon said. "The walks are killing us."
Grimm has been one of the Cubs' top setup pitchers. The problem can't be fixed by changing his arm angle.
"There's not a thing wrong with him," Maddon said. "It's a thing he has to deal with internally. Physically, he's great. His fastball has good velocity, his curveball is good. It's just a process thing. It's not a mechanical issue. It's just about him going out there and saying, 'Let's go.' I think he's trying to be too fine. He's just got to slow it down and let his stuff work. He's got great stuff."
Grimm agreed with Maddon's assessment.
"I was aggressive, and of late, it's been too fine, and it's leading to walks, and crucial walks, not just walks," Grimm said. "I've always walked people here and there, but these are crucial walks."
The problem isn't mechanics.
"You don't want to hand it over to them," Grimm said. "I just have to find my confidence and get my aggressiveness back. I'll be fine. It's just a tough one to swallow, knowing I'm better than that."
Grimm is not looking too far ahead.
"Right now, I'm trying to finish out strong," Grimm said. "I'll worry about October in October."
Carrie Muskat is a reporter for MLB.com. She writes a blog, Muskat Ramblings. You can follow her on Twitter @CarrieMuskat and listen to her podcast This story was not subject to the approval of Major League Baseball or its clubs.