LA faces Seager decision when Rollins returns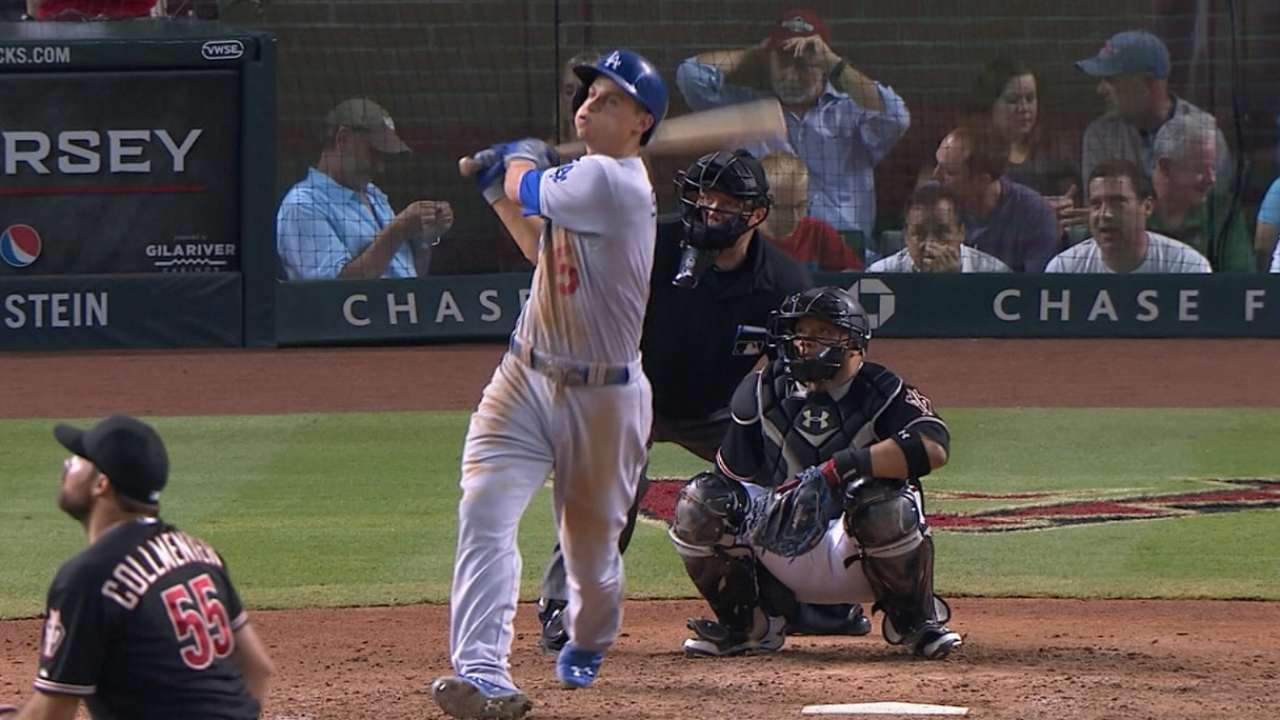 LOS ANGELES -- After two weeks in the Majors, Dodgers shortstop Corey Seager has lived up to the massive expectations that come with being No. 2 on MLB.com's Top 100 Prospects list.
His opportunity came when incumbent shortstop Jimmy Rollins was sidelined with a jammed knuckle on his right hand, and right now Seager is the only healthy option at shortstop. That could change in a few days, as Rollins nears a return.
Rollins took batting practice and fielded grounders before Tuesday's matchup with the Rockies at Dodger Stadium and will be reevaluated on Wednesday. The veteran hasn't made a start since Sept. 6 but was utilized as a pinch-runner on Friday and Saturday against Arizona.
"We'll see. We're going to have to give JT [Justin Turner] days off and we're going to put the best lineup out there," manager Don Mattingly said.
The precocious Seager has been on fire in his 11 games in the Majors, producing a slash line of .432/.543/.676, reaching base in all 10 of his starts and hitting safely in nine of them. The 21-year-old has six doubles and seven RBIs to go with a homer and nine runs scored.
Seager is the rare left-handed hitter who can hit left-handed pitching as well as he hits right-handers. Combining his time in the Minors with his short big league stint, he's hitting .352 against lefties this year.
"I imagine they'll have to start pitching me different pretty soon," Seager said after Monday's 4-1 win over the Rockies. "Then I'll have to make some adjustments."
Mattingly seems to be softening his stance on who will play short when Rollins returns after initially saying that Rollins would resume his role as the everyday shortstop when healthy. The Dodgers have some flexibility, as Seager can also play third base to spell Turner, and Turner can slide over to second base to give Chase Utley a rest.
"Everything is always evolving. Right now we've got to get guys back healthy. There's plenty of playing time right now for Corey," Mattingly said. "He doesn't need to worry about what's going forward, he just needs to play today. We don't need to worry about what's going forward, we need to win today."
Steve Bourbon is an associate reporter for MLB.com. This story was not subject to the approval of Major League Baseball or its clubs.