Kendrick edges closer to return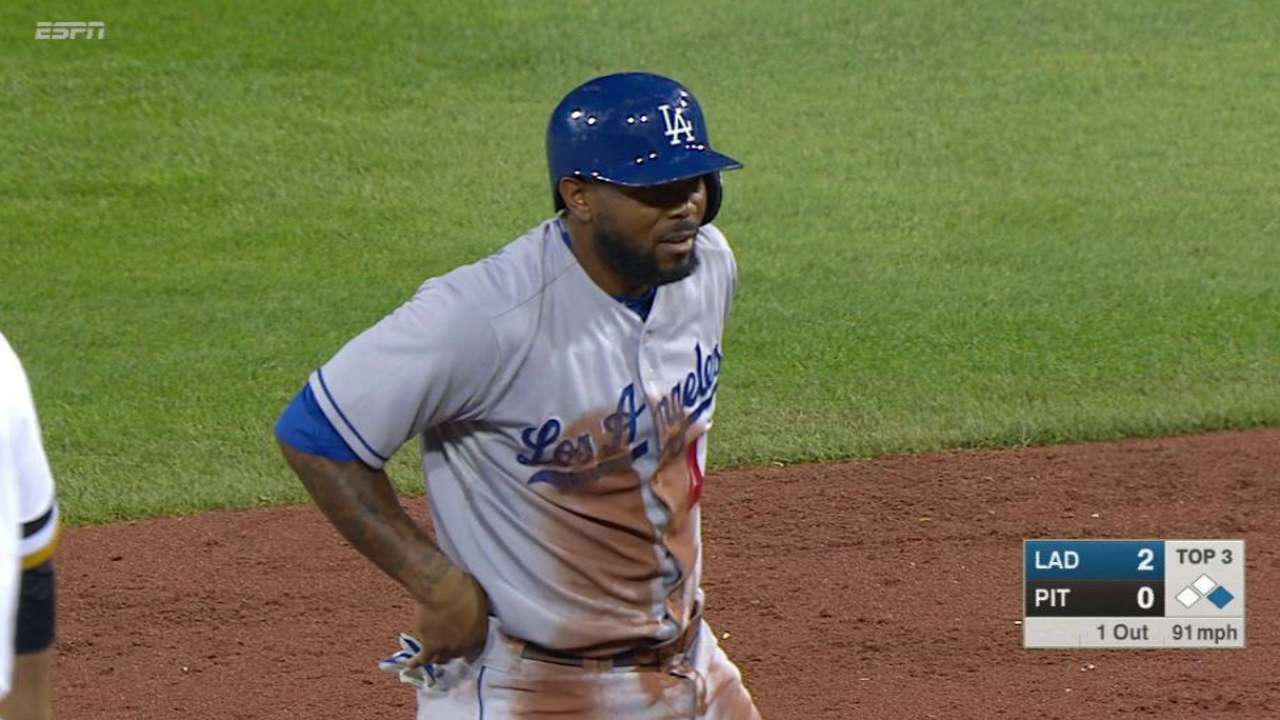 LOS ANGELES -- Howie Kendrick participated in a simulated game for the second straight day on Tuesday and Dodgers manager Don Mattingly said the injured second baseman has been feeling better in recent days.
Kendrick will do running work on Wednesday to test the strained left hamstring that has held him out since Aug. 9. It's a good sign for Kendrick, who said last week he was "plateauing" in his rehab by not being able to run at full speed. While Mattingly said Kendrick was making progress, he wouldn't give a timetable on the veteran's return.
"I don't really want to put a day on it because we wanted to be cautious and we've waited this long and we want him to be totally healthy," Mattingly said. "I know he feels better and he's encouraged with the way he's feeling, and that's a good sign for us. He's been honest, and he's not trying to run back out there before he's ready."
In the sim game, Kendrick hit against Steve Smith, a 29-year-old right-hander who spent the season with Double-A Tulsa.
Kendrick will be reevaluated after his workout on Wednesday, and Mattingly was mum on the next step.
"We haven't gotten past the running tomorrow," Mattingly said. "We'll cross that when we get there."
Worth noting
• Mattingly said second baseman Jose Peraza would not be placed on the disabled list after doctors examined the results of his MRI exam on Monday night. Peraza is dealing with a hamstring injury and Mattingly feared he could be lost for the season, but he was encouraged by what the doctors saw.
"We feel like he's got a chance to be a part of what we're doing going forward," Mattingly said.
• Right fielder Yasiel Puig ran in the outfield on Tuesday for the first time in his rehab. Puig has been out since Aug. 27 with a strained hamstring.
• Scott Van Slyke was held out of Tuesday's lineup with a sore right hand due to a cyst. Mattingly said the outfielder has been dealing with it "the past few days."
Steve Bourbon is an associate reporter for MLB.com. This story was not subject to the approval of Major League Baseball or its clubs.