Win or not, Cole finds effective rhythm
Bucs righty brushes off rust, surpassing previous high in pro innings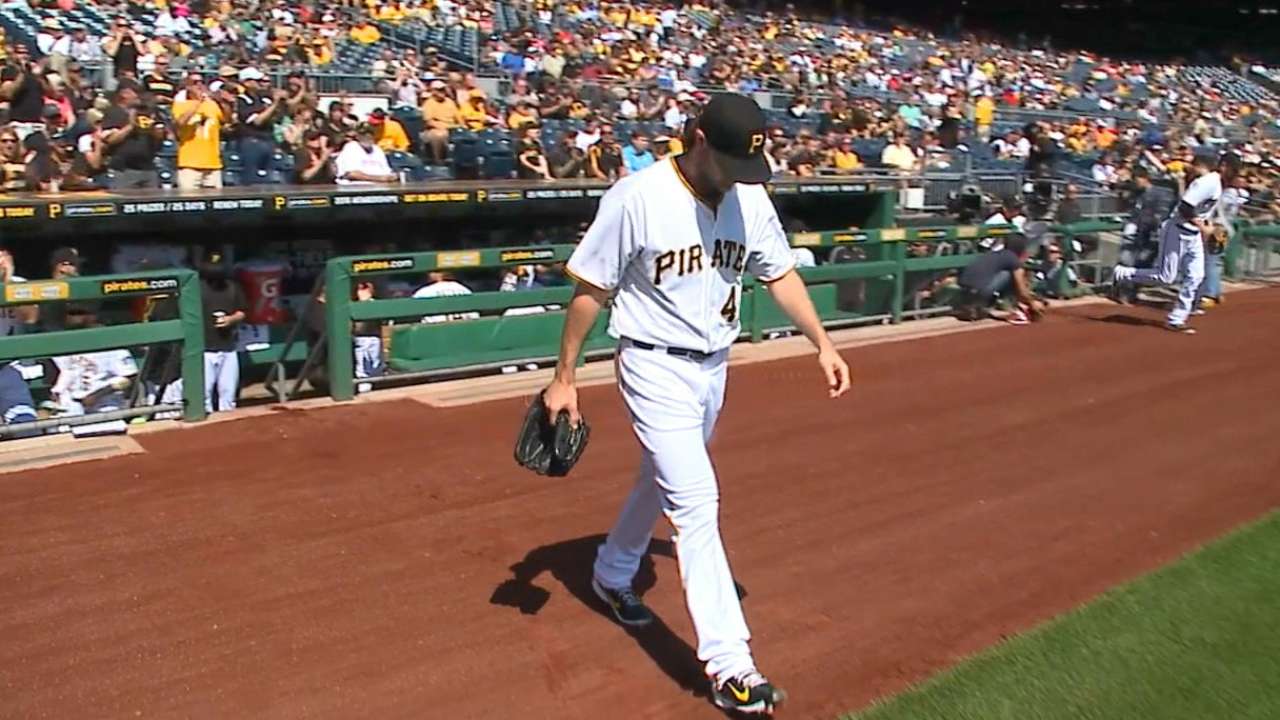 PITTSBURGH -- After a bit of extra rest, Pirates starter Gerrit Cole showed little rust.
A pair of run-scoring wild pitches by Joakim Soria sullied Cole's pitching line in what was otherwise another strong outing for the 25-year-old right-hander as the Pirates opened Tuesday's doubleheader against the Cubs with a 5-4 win at PNC Park.
Cole struck out eight batters and didn't walk anyone, allowing six hits over 6 1/3 innings. He wound up charged with four runs, three earned, after allowing three straight hits in the seventh.
"We got into a rhythm there a little bit; that was nice," Cole said. "But we just couldn't put a bow on top. We're going to have to go back to work."
His last time out, on Sept. 6, Cole struck out seven over seven scoreless innings against the Cardinals in a nationally televised game. After that, the Pirates pushed back his next turn through the rotation, with plenty of factors at play.
This is the largest workload of Cole's young career; his start on Tuesday brought his innings total to 187, moving him past his previous professional career high of 185 1/3, set in 2013.
But Pittsburgh also saw a chance to line up Cole against elite competition during a postseason race, first and foremost for the National League Central title but also to keep the Cubs at bay in the NL Wild Card race. Tuesday afternoon's win pulled the Bucs within two games of the Central-leading Cardinals and dropped Chicago to five games behind Pittsburgh for the top Wild Card spot.
Cole had to find his rhythm early, as the Cubs ran up his pitch count. Catcher Chris Stewart said Cole might have been "a little too geeked up" early on.
"Once he found himself, he was able to groove," Stewart said.
Indeed, after hitting Chris Coghlan with two outs in the third, Cole retired 11 straight. He wound up with five swinging strikeouts, all on offspeed pitches, and froze three hitters with fastballs for called third strikes.
"I felt fresh; I had some good weapons," Cole said. "I thought the stuff was pretty crisp."
Cole battled some bad luck in the seventh. Miguel Montero's single bounced off Pedro Alvarez's glove. Cole got in the way of Starlin Castro's potential double-play ball. Finally, pinch-hitter Tommy La Stella fired an RBI double down the left-field line, ending Cole's day.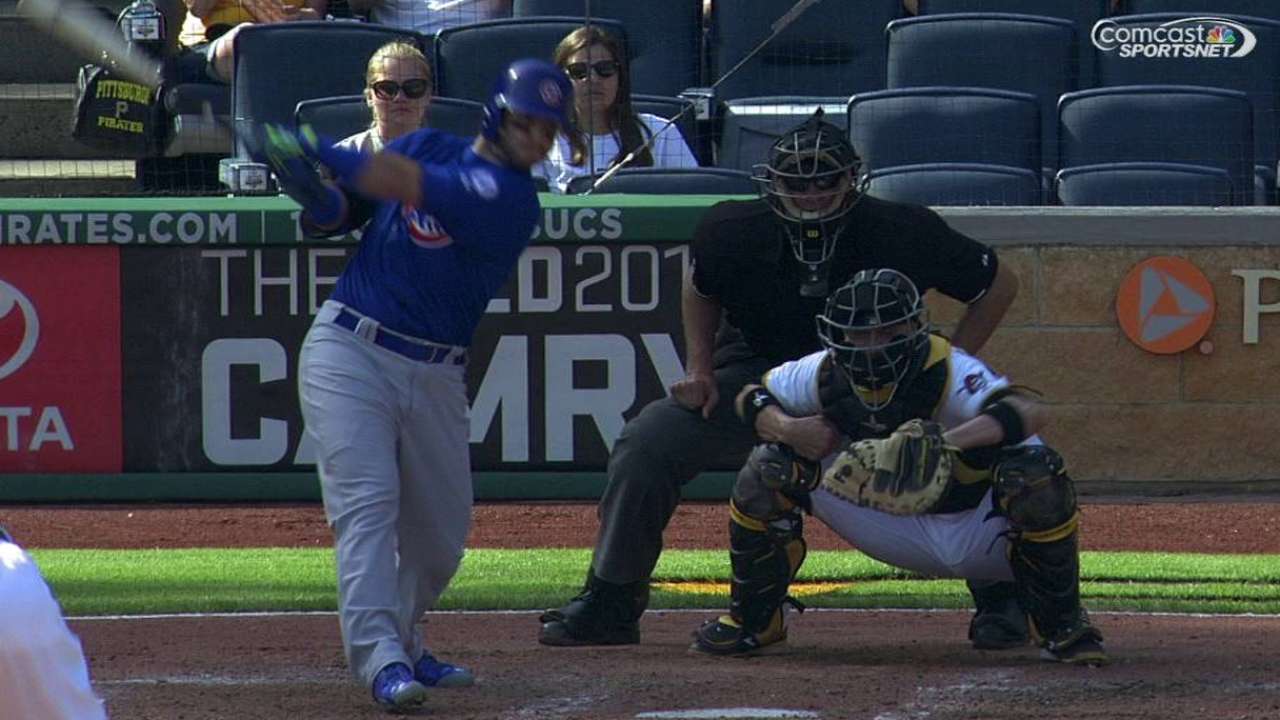 Soria bounced two fastballs into the dirt and past Stewart, allowing two more runs to score and thwarting Cole's chance to pick up his 17th win.
"As you get late in the game, late in the season, that's how rallies start -- some ground balls that find holes," Cole said. "We've got to be better."
Even as Cole picked apart his outing, continually striving to perfect his craft, the Pirates liked what they saw in his return.
"Everything was in a good place," Pirates manager Clint Hurdle said. "So we are confident moving forward."
Adam Berry is a reporter for MLB.com. Follow him on Twitter at @adamdberry. This story was not subject to the approval of Major League Baseball or its clubs.