Pushing for Cy Young Award, Price could join elite
Blue Jays ace would become 10th pitcher in history to finish in top five after trade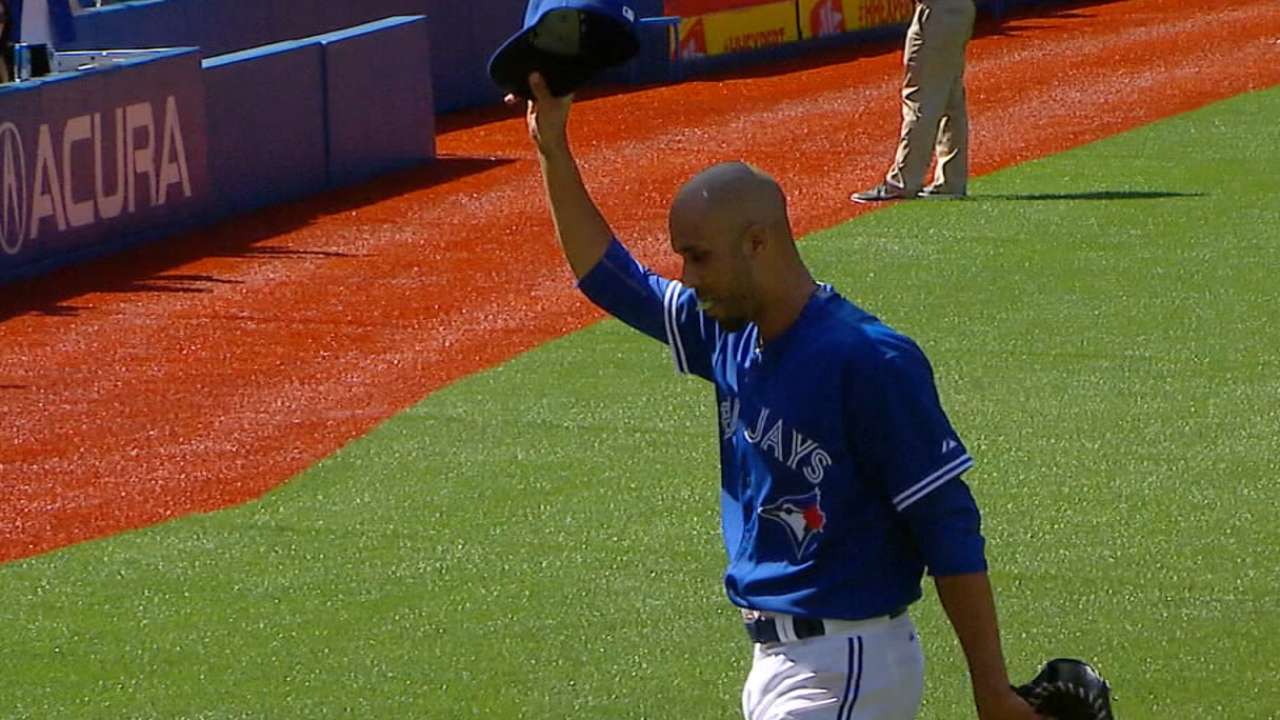 ATLANTA -- David Price finds himself in some pretty elite company, as he has a chance to be just the 10th pitcher in history to finish in the top five in voting for the Cy Young Award after being traded midway through the year.
Rick Sutcliffe is the only pitcher on that list to have won the Cy Young Award, as he was traded in the middle of the 1984 season. He began that year with the Indians, winning the National League Cy Young Award after going 16-1 with a 2.69 ERA in 20 starts for the Cubs.
Price, who is set to start Wednesday night in Atlanta, nearly became the 10th pitcher in the group last season, but he finished sixth in voting for the American League Cy Young Award after he was traded from Tampa Bay to Detroit in July.
"Those guys are your cornerstone guys, [but sometimes] a particular year they're going to be a free agent and the team's not playing well. They want to get something for it," Blue Jays manager John Gibbons said. "A lot of times those guys are signed up long term, so that is a little bit surprising."
The impressive group of nine includes: Jon Lester (fourth in 2014 AL), CC Sabathia (fifth in '08 NL), David Cone (fourth in 1995 AL), Doyle Alexander (fourth in '87 AL), Rick Reuschel (third in '87 NL), Bert Blyleven (third in '85 AL), Tom Seaver (tied for third in '77 NL), Sal Maglie (second in '56 MLB) and Sutcliffe.
Price is in the mix this year, but he faces stiff competition for the top award. Houston's Dallas Keuchel likely is the frontrunner this season, as he entered play on Tuesday leading the AL in wins (17), ERA (2.22), shutouts (two) and innings pitched (206 2/3).
According to FanGraphs, the pitcher who leads the AL in WAR is Chicago's Chris Sale (6.0) despite a 12-7 record with a 3.55 ERA over 187 2/3 innings. Keuchel is a close second at 5.8, while Price is third in the league at 5.7. Price likely has four starts remaining this season, so there is still some time for a late push.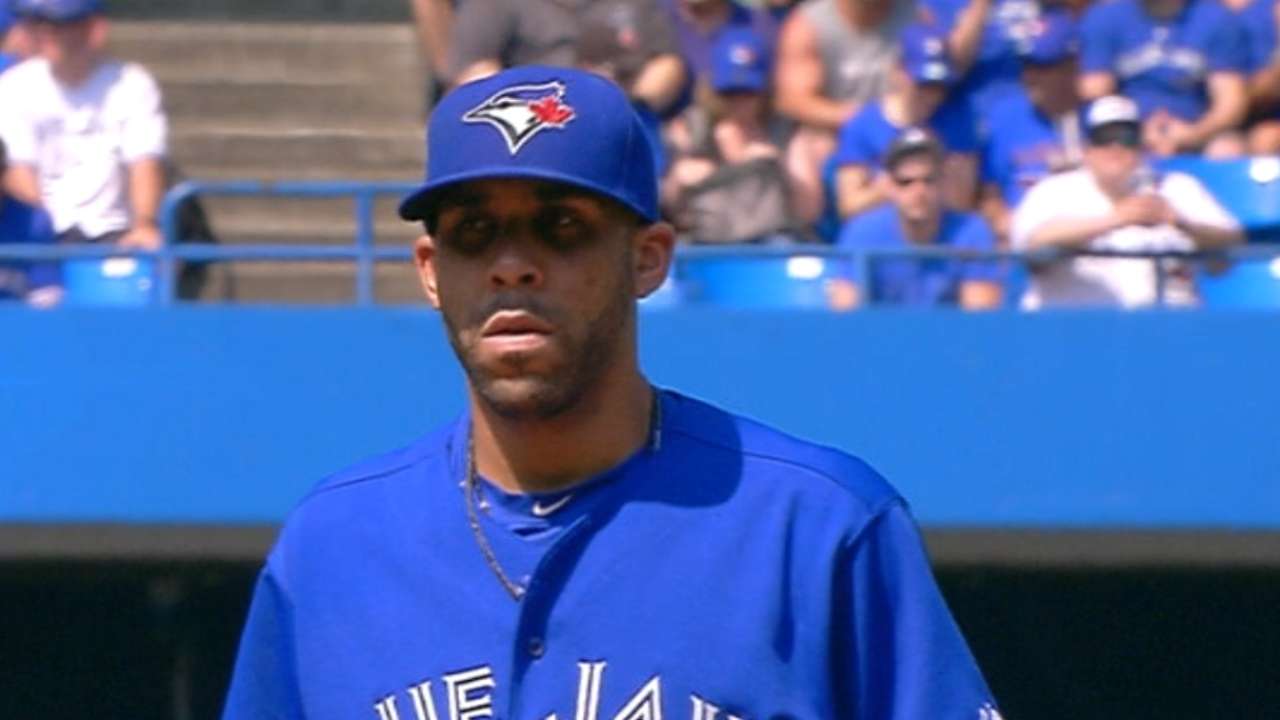 The 30-year-old Price has been borderline flawless since joining the Blue Jays prior to the July 31st non-waiver Trade Deadline. He's 6-1 with a 2.28 ERA, which is almost identical the type of numbers he was putting up with the Tigers before the deal. Overall, he ranks second in the AL in innings (201 1/3) and ERA (2.46), fourth in strikeouts (203) and tied for sixth in WHIP (1.08).
Despite the possibility of more accolades at the end of the year, personal accomplishments are not what Price is currently focused on. Instead, he likes to talk about the run the Blue Jays have been on over the six weeks since he arrived.
Toronto entered play on Tuesday with a 29-10 record since Aug. 1, which has given the Blue Jays a three-game lead over the Yankees for top spot in the AL East. A postseason drought that dates back to 1993 appears to be on the verge of coming to an end, and Price could be headed back to the postseason for the third consecutive year.
"To play the way that we have since the Trade Deadline has been pretty special," said Price, who is set to hit free agency at the end of the season. "I've been a part of kind of a run like this. I don't know how many games we've played or what our record is since the Trade Deadline, but I know it's pretty good. We're just playing good baseball.
"Obviously our offense is very high-powered; it's the best offense in baseball. We've played extremely good defense, starters are throwing the ball well, bullpen is throwing the ball extremely well and it has been a complete team effort. That's why we're in the position we are in now."
Gregor Chisholm is a reporter for MLB.com. Read his blog, North of the Border, follow him on Twitter @gregorMLB and Facebook, and listen to his podcast. This story was not subject to the approval of Major League Baseball or its clubs.