Theo not taking Cubs' standing for granted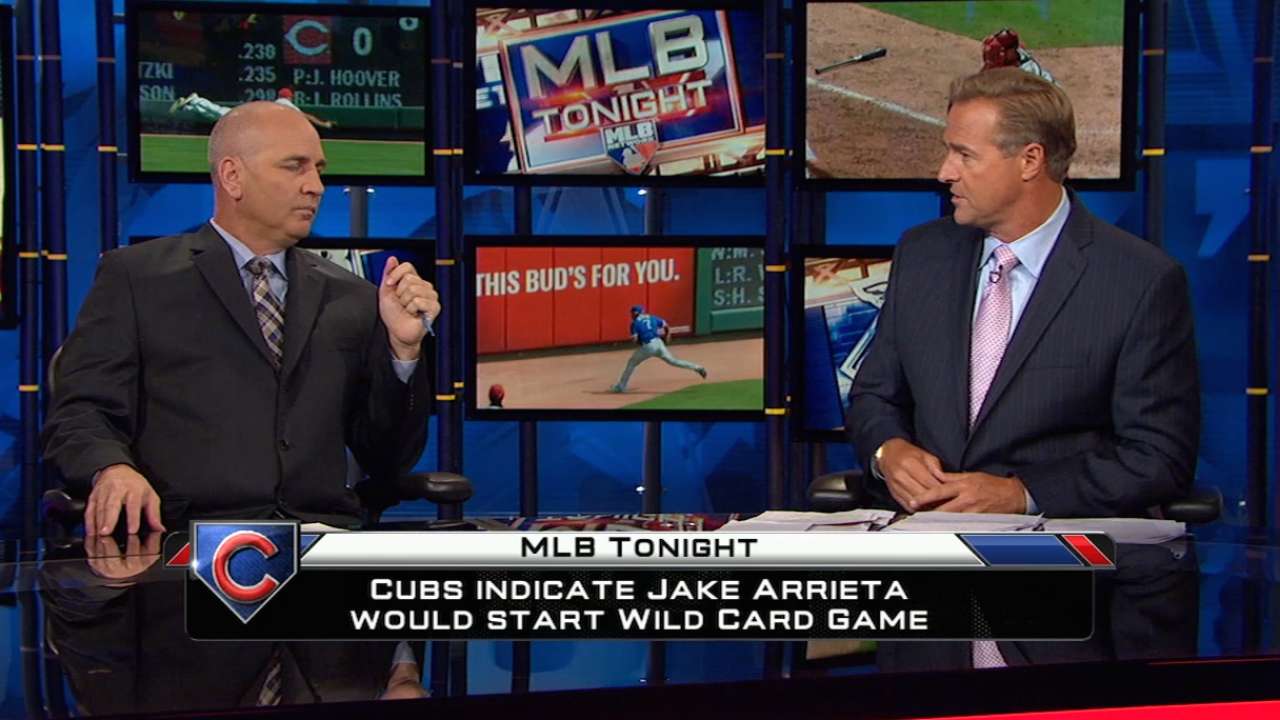 PITTSBURGH -- The Cubs began Tuesday with a secure hold on the second National League Wild Card spot, but president of baseball operations Theo Epstein wants to wait until the club clinches a berth before talking about the postseason roster.
"Until you get that little 'C' next to your name, nothing's assured," Epstein said on Tuesday. "After living through 2011, I don't take anything for granted. I'm well aware of how momentum in September can take on a life all its own and affect the standings. So it's important to keep focused on that day's game, keep storing your wins and things will be OK. Take care of your own business. That's where we're at right now."
In 2011, Epstein was with the Red Sox, who had a half-game lead in the American League East on Sept. 1 but finished in third place and did not make the playoffs.
The roster for the NL Wild Card Game presented by Budweiser might be different than what a team would set for a best-of-five series.
"There are a lot of options to work with in a Wild Card situation," Epstein said. "I've never been in that before."
Does Epstein think Major League Baseball will change its format to shift away from a Wild Card Game? He said the subject has been discussed.
"They threw out something a few years ago about maybe two-out-of-three with a doubleheader the first day, because days are at a premium that time of year," Epstein said. "You don't want the teams that win the division having to wait too long and then they get cold. It's not fair to them."
That proposal obviously wasn't approved. Epstein said he expected the situation to evolve.
"It's fine the way it is now," Epstein said. "You can never come up with a scenario that's perfectly fair to everybody. In a year like this, theoretically, some teams might want it to be reseeded. In another year, that might be a benefit to some team. You've just got to play the hand you're dealt."
Carrie Muskat is a reporter for MLB.com. She writes a blog, Muskat Ramblings. You can follow her on Twitter @CarrieMuskat and listen to her podcast. This story was not subject to the approval of Major League Baseball or its clubs.