Archer a nominee for Best SP, Best Breakout
Kiermaier, Forsythe also among candidates for Esurance MLB Awards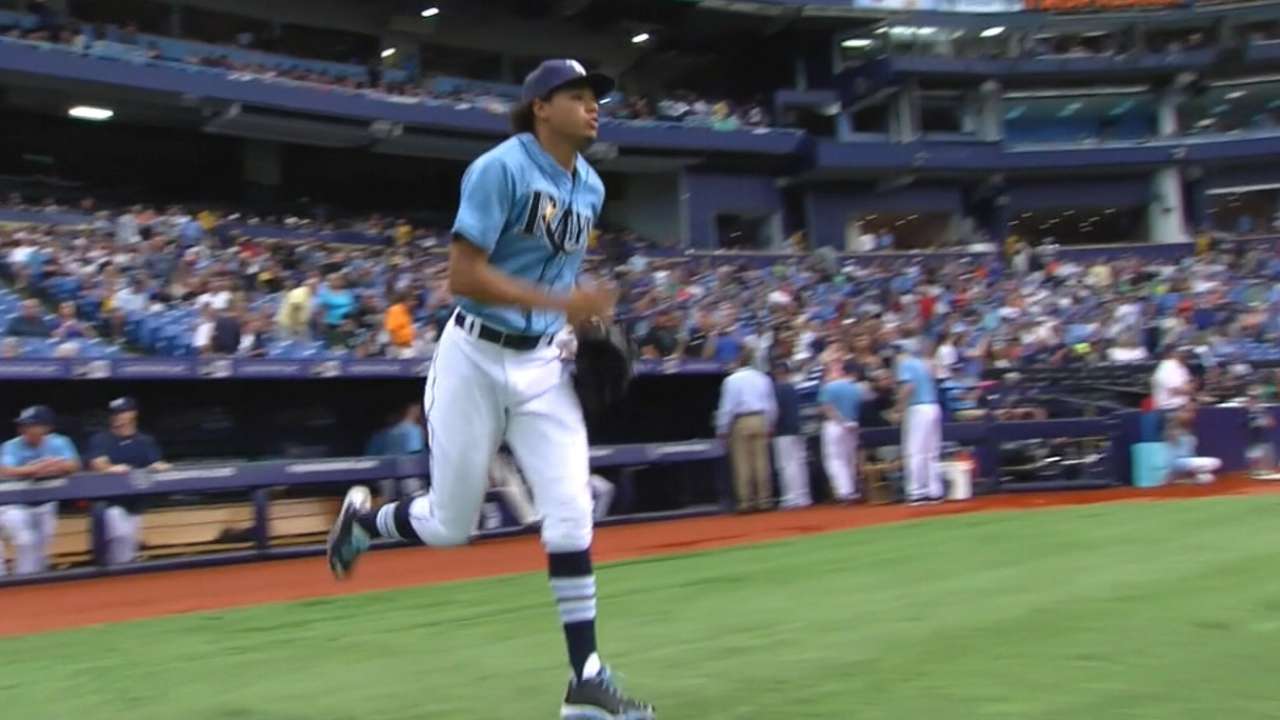 ST. PETERSBURG -- The Rays have a handful of nominees to win Esurance MLB Awards, including Chris Archer, Kevin Kiermaier, Logan Forsythe and a Little League Rays fan.
The Esurance MLB Awards annually honor Major League Baseball's greatest achievements as part of an industry-wide balloting process that includes five components, each of which accounts for 20 percent of the overall vote: media, front-office personnel, retired MLB players, fans at MLB.com and Society for American Baseball Research (SABR) voters.
• Is Archer #AwardWorthy? Vote now for Best Starting Pitcher
Individual awards will go to the Best Major Leaguer in addition to the winners in the following categories: The Best Everyday Player, Starting Pitcher, Rookie, Defensive Player, Breakout Player, Bounceback Player, Manager, Executive, Social Media Personality and Postseason Performer.
Winners will also be recognized for the year's best Offensive Play, Defensive Play, Moment, Single-Game Performance, Social Media Post, Celebrity Fan, Fan Catch, Interview, TV Call, Radio Call, Player-Fan Interaction, Video Board Moment and Trending Topic.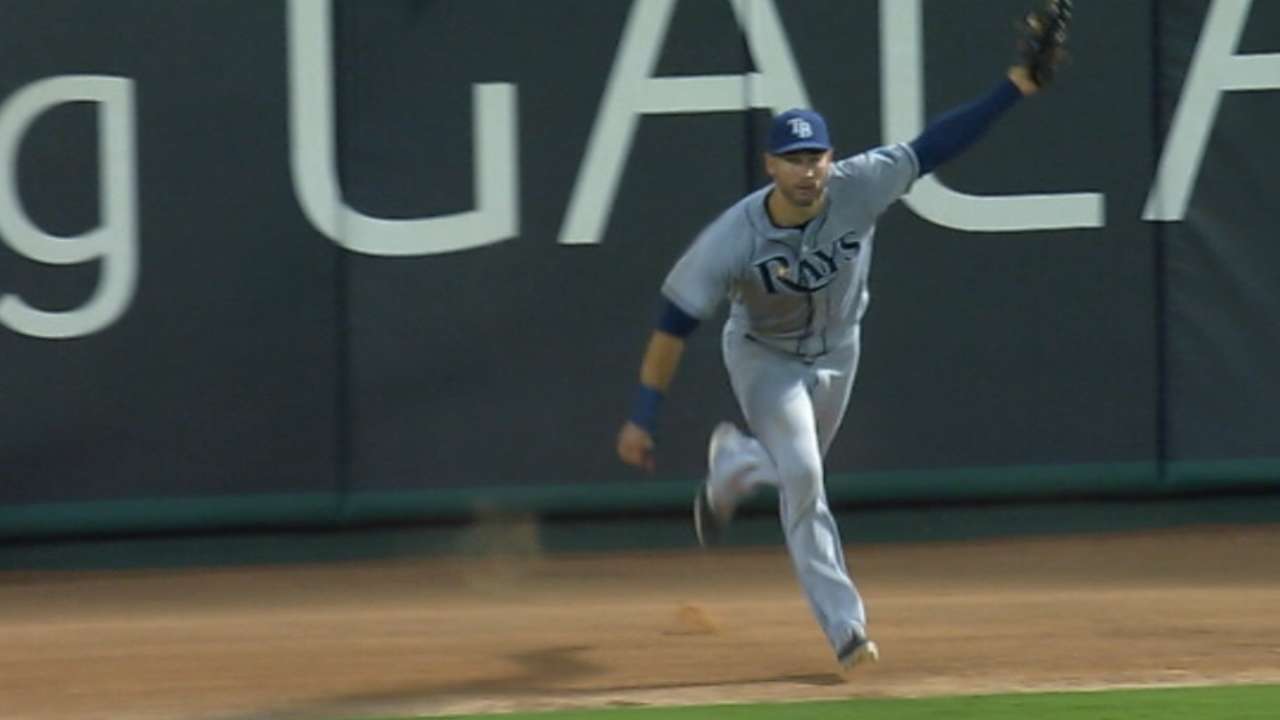 Archer is up for Best Starting Pitcher and Best Breakout Player -- an award for which Forsythe has also been nominated.
Archer is also nominated for Best Social Media Personality.
Kiermaier is nominated for Best Defensive Player and for the Best Play, Defense, for the catch he made at Camden Yards to rob Manny Machado of a home run.
A Little Leaguer attending a Rays game at Tropicana Field is nominated for Best Fan Catch.
Voting will remain open through Nov. 13 by visiting mlb.com/awards. Winners will be announced live on MLB Network and MLB.com on Nov. 20.
Bill Chastain is a reporter for MLB.com. This story was not subject to the approval of Major League Baseball or its clubs.