Hellickson shows some rust in return to hill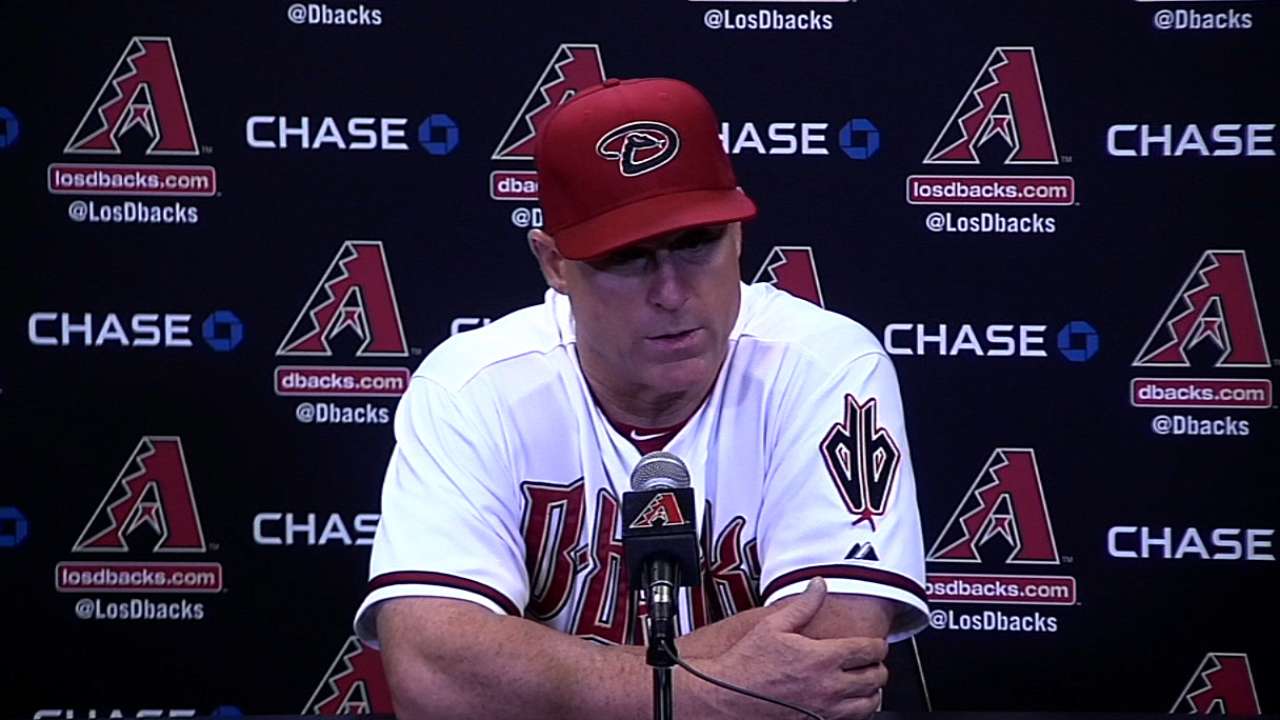 PHOENIX -- D-backs right-hander Jeremy Hellickson has thrown 770 innings in the big leagues and while he might not remember all of them he certainly can recall his worst -- it came in the first inning Monday night.
Hellickson allowed five runs as the Padres batted around in the first inning en route to a 10-3 win over the D-backs at Chase Field.
"Giving up a five spot before we even get a chance to bat is by far the worst inning of my career," Hellickson said.
Hellickson had allowed one earned run over 13 1/3 innings in his previous two starts before going on the disabled list for a month with a strained left hamstring. He lasted just one inning and 37 pitches.
"It wasn't the return I was looking for that's for sure," Hellickson said.
Wil Myers led off the game with a homer and Hellickson then walked the next two batters.
"I don't know," Hellickson said. "I just couldn't find the zone. There were a handful of fastballs there where I was just basically trying to throw it right down the middle. I don't know. I just felt like I hadn't been on the mound my whole life. It just felt really weird out there."
Two of the five runs were unearned after third baseman Jake Lamb committed an error during the inning, but there was no excusing Hellickson's performance.
"They were on him," D-backs manager Chip Hale said. "They took some good swings against him. I always say the hitters will let you know and they were right on top of him. The walks hurt him. He threw a lot of pitches in the first inning. I felt like that was about all he had. Just not a good night for him."
Hellickson will get a shot at redemption Sunday afternoon against the Giants at AT&T Park.
Steve Gilbert is a reporter for MLB.com. Read his blog, Inside the D-backs, and follow him on Twitter @SteveGilbertMLB. This story was not subject to the approval of Major League Baseball or its clubs.