Young Dodgers fan's throw tops MLB's GIFs of the Day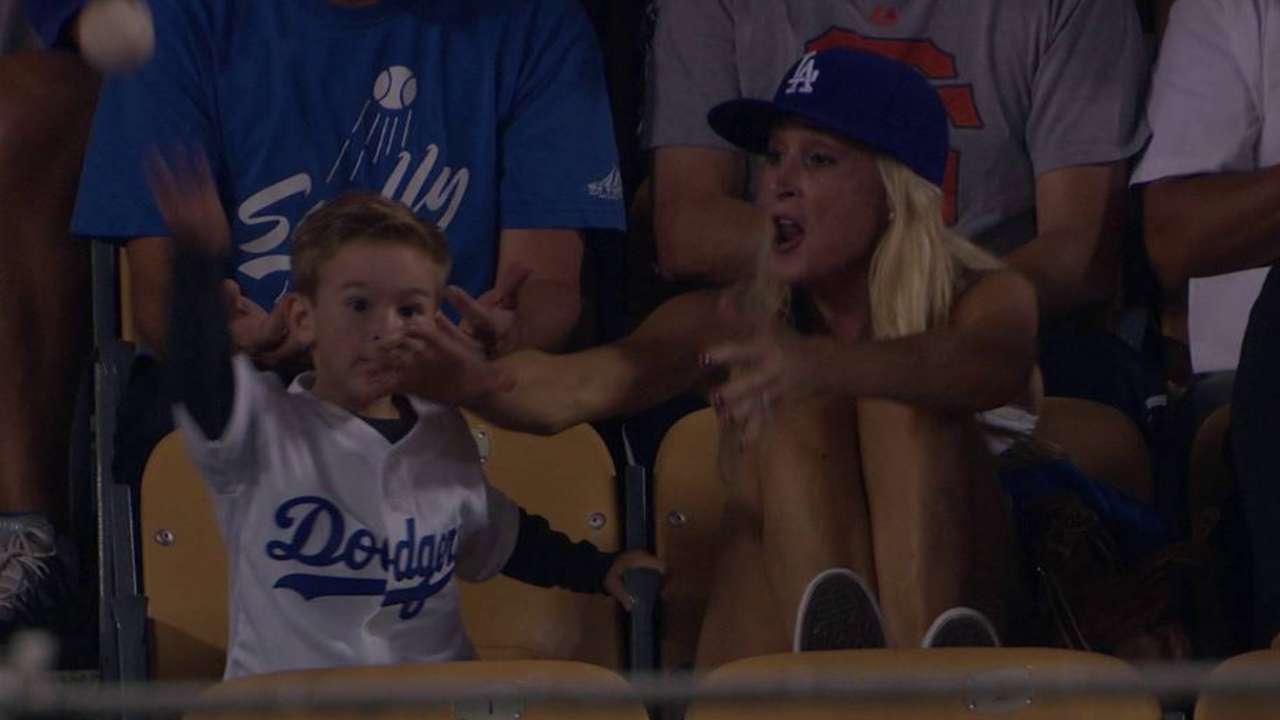 Here are the Top 5 GIFs of the day, courtesy of @MLBGifs.
1. Kid throws it back at the Dodgers game
Most people go their entire lives without catching a foul ball, but this young Dodgers fan didn't hold on to his unexpected souvenir for long.
2. A-Rod's reaction to Slade's dinger
The Yankees went from being no-hit through seven innings to mounting a four-run rally with two outs in the ninth. Slade Heathcott provided the go-ahead three-run homer, much to the delight of Alex Rodriguez.
3. Kershaw's wicked hook
Clayton Kershaw's curveball is just one of the many reasons the Dodgers ace is arguably the best pitcher on the planet. Talk about a tough pitch to hit. Good luck, Nolan Arenado.
4. Prince gets the Gatorade treatment
Prince Fielder is an imposing figure on the baseball diamond, so two coolers are needed to drench the Rangers slugger after his game-winning homer against the rival Astros.
5. Cespedes can't stop hitting HRs
Yoenis Cespedes homered and the Mets rallied to win. Stop us if you've heard that one before.
Austin Laymance is a reporter for MLB.com. Follow him on Twitter at @jalaymance. This story was not subject to the approval of Major League Baseball or its clubs.