Verrett sharp again in latest spot start
Mets righty likely to get another call down the stretch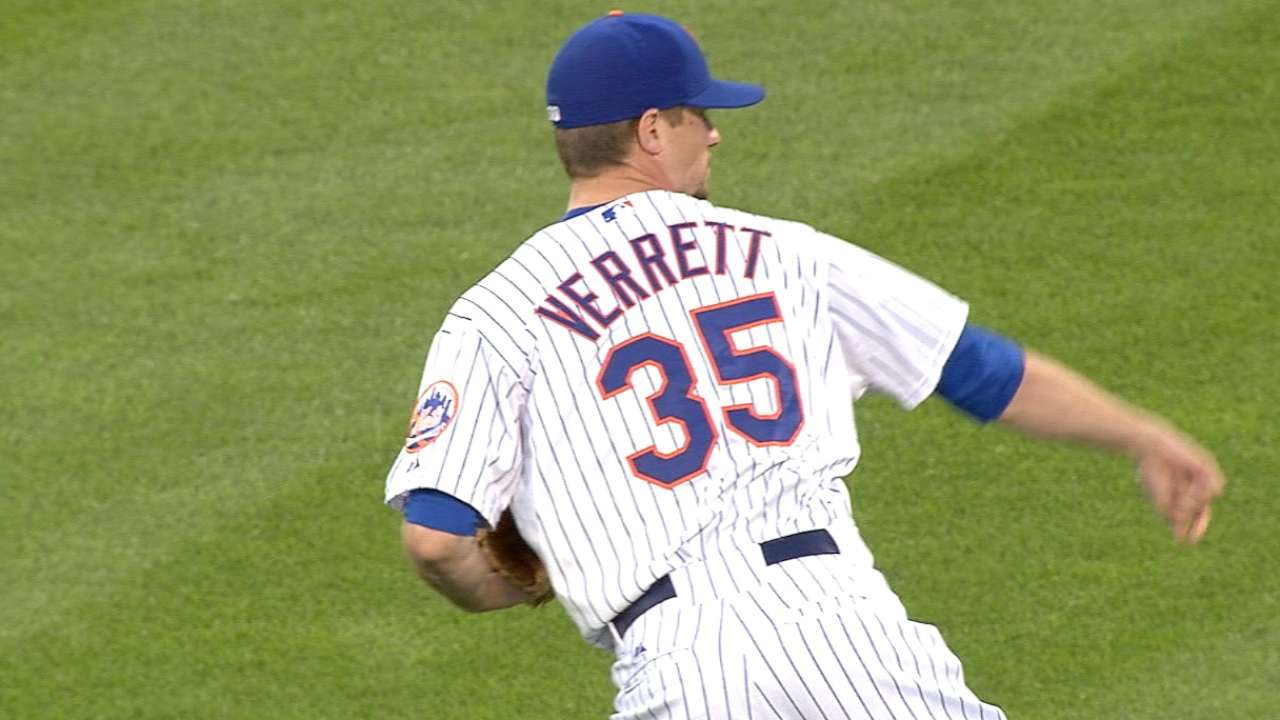 NEW YORK -- It's relatively safe to assume Monday night's 4-3 Mets victory over the Marlins was the first to feature Logan Verrett jerseys in the stands. Those are what peppered the Citi Field crowd to welcome home the Mets' designated Matt Harvey replacement as Verrett once again made the most of such an opportunity, and earned the chance to do so again.
Verrett did little wrong in Monday's abbreviated outing, facing the minimum through four innings before allowing two soft singles and an RBI groundout in the fifth. That manager Terry Collins removed him after just 63 pitches wasn't as much an indictment on Verrett's performance as it was Collins' adherence to a premeditated strategy.
Verrett hadn't pitched in the Majors since a relief appearance Aug. 28 and not at all since throwing 87 pitches for Triple-A Las Vegas on Sept. 6. In two September starts for Vegas, Verrett allowed 12 earned runs in 11 2/3 innings, without topping 88 pitches in either start.
With that in mind, Collins hoped to limit his exposure and get to the sixth with Verrett around 75 pitches. When the sixth arrived, the Marlins were scheduled to hit four lefties in the first five batters, so Collins opted for southpaw Sean Gilmartin.
Gilmartin allowed two runs in an inning, but that didn't change anything about Verrett's second successful Major League start in as many tries. Paired with his stellar eight-inning performance Aug. 23 in Colorado, Verrett owns a 1.38 ERA in 13 innings as a starter.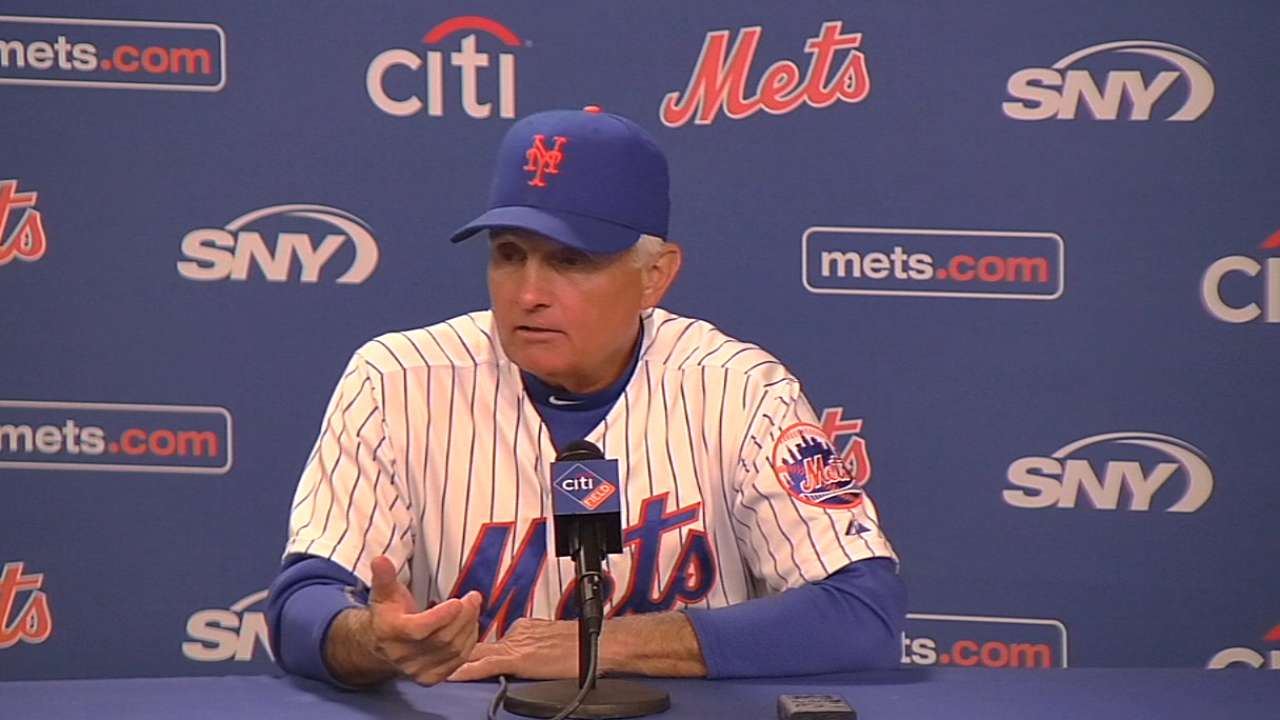 "We said if he can get us to the sixth inning, we'll take it. He got us to the sixth inning," Collins said. "I have all the faith in the world that if we need to spot start again, he's the guy because he throws strikes."
It's all that assured the club will need him, whether it's for Harvey or Noah Syndergaard or even Jacob deGrom. Be it Sunday against the Yankees, Sept. 26 at Cincinnati or sometime in October -- that remains to be seen. Harvey's situation remains fluid and the plans for each pitcher are subject to change due to myriad factors.
Fans sense such unpredictability: They bought jerseys they expect to wear more than once to see Verrett pitch. And more likely than not, they'll be able to.
"I'm just going to go out there whenever they tell me to take the hill, get outs and put up zeros," Verrett said. "Whatever the role is. I'm just going with the flow."
Joe Trezza is an associate reporter for MLB.com. This story was not subject to the approval of Major League Baseball or its clubs.