MLB.com Columnist
Phil Rogers
Fifteen October pitching matchups to wish for
Cole vs. Arrieta could make for electrifying NL Wild Card Game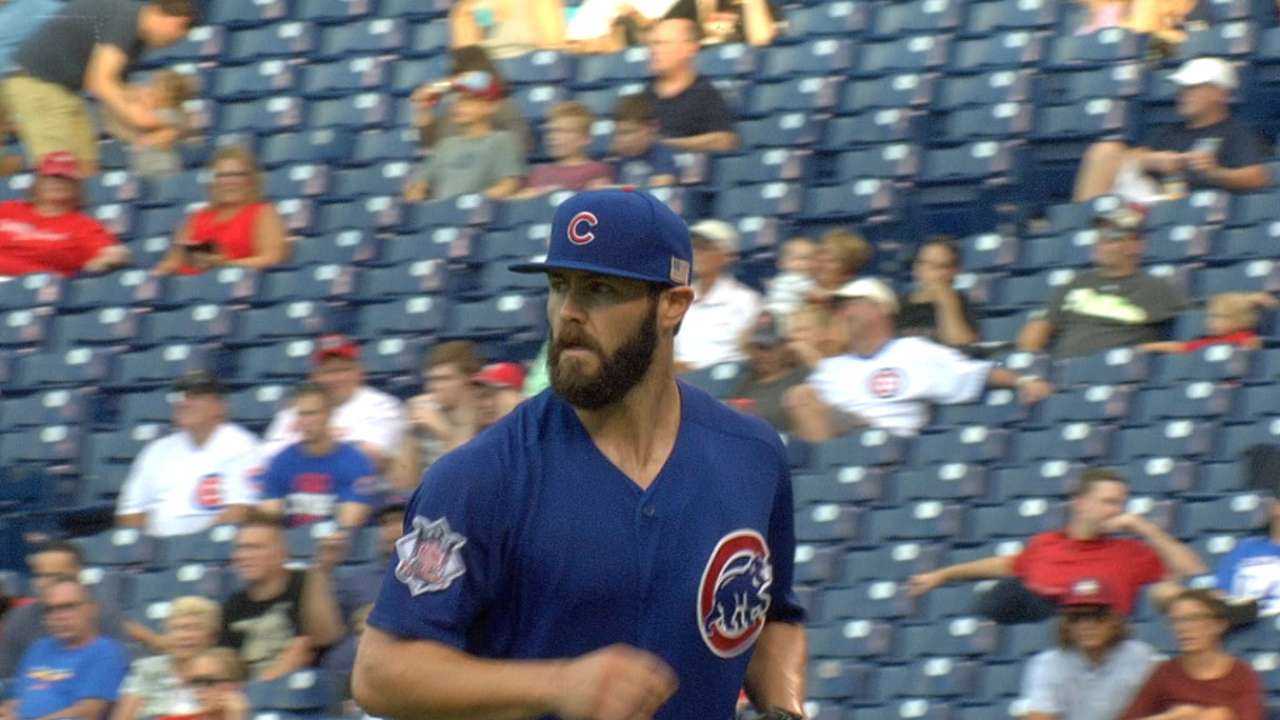 Go ahead. Mark your calendar. But do it in pencil, not pen.
It's not too early to start envisioning the pitch-by-pitch drama of the National League Wild Card Game, with two of the nastiest, most stubbornly intense pitchers in the game on the mound. Gerrit Cole and Jake Arrieta have shown all season that they're capable of producing masterpieces, so why not oppose each other in a win-or-go-home game?
Things could change, sure, but right now it looks like Joe Maddon's Cubs, who open a four-game series in Pittsburgh on Tuesday, will travel back to face Cole (16-8, 2.54 ERA) and the Pirates on Oct. 7. Maddon has acknowledged he will start Arrieta (19-6, 1.99 ERA), not Jon Lester, if the Cubs are in the Wild Card Game. Add in the fact that the Bucs and Cubs are on pace to win 98 and 93 games, respectively, and this could be the most highly anticipated showdown in early October since the Bucky Dent game at Fenway Park in 1978.
While we're looking ahead to Cole-Arrieta, here are some other postseason pitching matchups we'd like to see:
SETTING UP NICELY
Cole Hamels vs. Masahiro Tanaka -- Hired arms from different continents, this is the likely matchup in the American League Wild Card Game, assuming the Yankees and Rangers remain first and second in the standings. Texas was in eighth place in the Wild Card standings when it dealt for Hamels (9-8, 3.76 ERA between the Phillies and Rangers), so give general manager Jon Daniels credit for thinking positive. Last seen in the postseason, Tanaka (12-6, 3.40 ERA in 22 starts) was an absolute beast for the Tohoku Rakuten Golden Eagles. Like Hamels, he thrives on the big stage.
Dallas Keuchel vs. David Price -- This is the likely Game 1 matchup in the AL Division Series if the Astros hold onto their West lead. While Keuchel (17-7, 2.22 ERA) is a strong candidate for the AL Cy Young Award, he'll have his hands full with the Blue Jays' overload of right-handed-hitting sluggers and Price (15-5, 2.46 ERA between Toronto and Detroit). The only blemish on the resume that Price will take into free agency is that he's 0-5 with a 4.98 ERA in five postseason starts for the Rays and Tigers. Keuchel won't mind being overlooked. He loves outperforming expectations.
Jacob deGrom vs. Clayton Kershaw -- Rotation depth will be a major edge for the Mets against the Dodgers in the NLDS. But for depth to be a deciding factor, the front-of-the-rotation guys will have to offset the Dodgers' big names. It's not clear how Don Mattingly will stack up Kershaw (13-6, 2.15 ERA) and Zack Greinke, but the guess here is Kershaw hangs onto the No. 1 spot, given the significance of the Mets' left-handed hitters and that Yoenis Cespedes is hitless against Kershaw, albeit in three at-bats. deGrom (13-7, 2.40 ERA) will be fully caffeinated and flowing.
Matt Harvey vs. Greinke -- The drama factor with Harvey (12-7, 2.88 ERA) is extreme, and so is his talent. He's bounced back from Tommy John surgery and figured to be the guy to lead the Mets going forward, but the flap over his workload has clouded the outlook. Greinke (17-3, 1.61 ERA) is trying to add an NL Cy Young Award to the one he won in Kansas City. He'll almost surely opt out of his contract with the Dodgers, forcing them to pay him like Kershaw or watch him go elsewhere.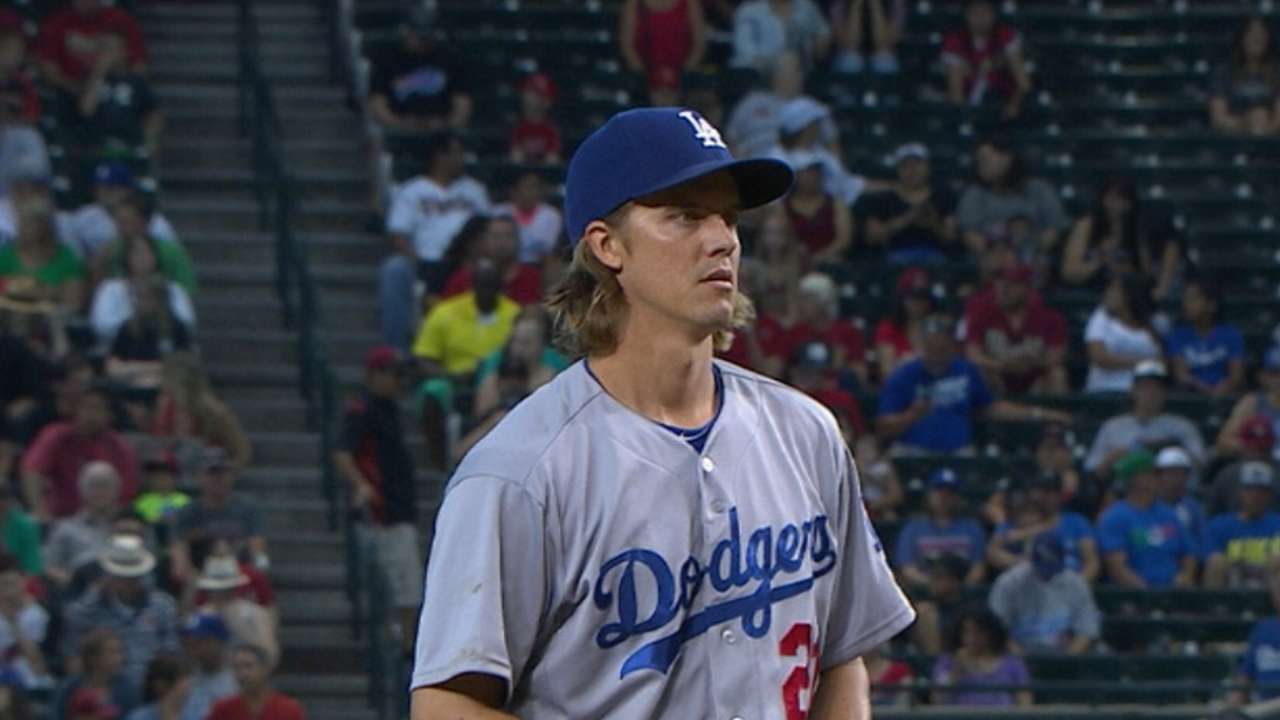 THERE'S A DECENT CHANCE
Lester vs. John Lackey -- Just two years ago, these were the two pitchers who carried the Red Sox to an unlikely championship. They represent different ends of one of the NL's best rivalries these days, with Lackey (11-9, 2.89 ERA) pitching for the minimum with the Cardinals in a deal that was negotiated by Cubs president Theo Epstein, who signed Lester (9-10, 3.50 ERA) to a $155 million deal as one of the prizes in last offseason's free-agent class.
Luis Severino vs. Yordano Ventura -- Here's a battle of young guns. Severino's fastball averages 96.1 mph; Ventura's is 96.9 mph. The Yankees did a good job managing innings with the 21-year-old Severino (3-3, 3.55 ERA) early in the year, so he should be limited. Ventura (11-8, 4.42 ERA) was a key to the Royals' postseason success last year, but he has had a disappointing 2015. He can change that in October.
Mark Buehrle vs. Keuchel -- Blue Jays manager John Gibbons faces some tough choices with his rotation, but it'd be foolish to overlook Buehrle (14-7, 3.72 ERA), who was a key for the White Sox in beating the Astros in the 2005 World Series. Keuchel wins the way that Buehrle has been winning since 2001 -- throwing strikes, keeping the ball down and fielding his position.
Arrieta vs. Greinke -- It's too bad that NL Cy Young Award ballots must be turned in before the postseason begins. A matchup between these two in the NLDS could serve as the tiebreaker.
Kershaw vs. Michael Wacha -- The Cardinals have been Kryptonite for Kershaw in previous Octobers, including two surprising losses to Wacha (16-5, 2.96 ERA) in the 2013 NL Championship Series. It would be fascinating to watch the driven Kershaw try to keep his emotions under control if he got a shot at a rematch.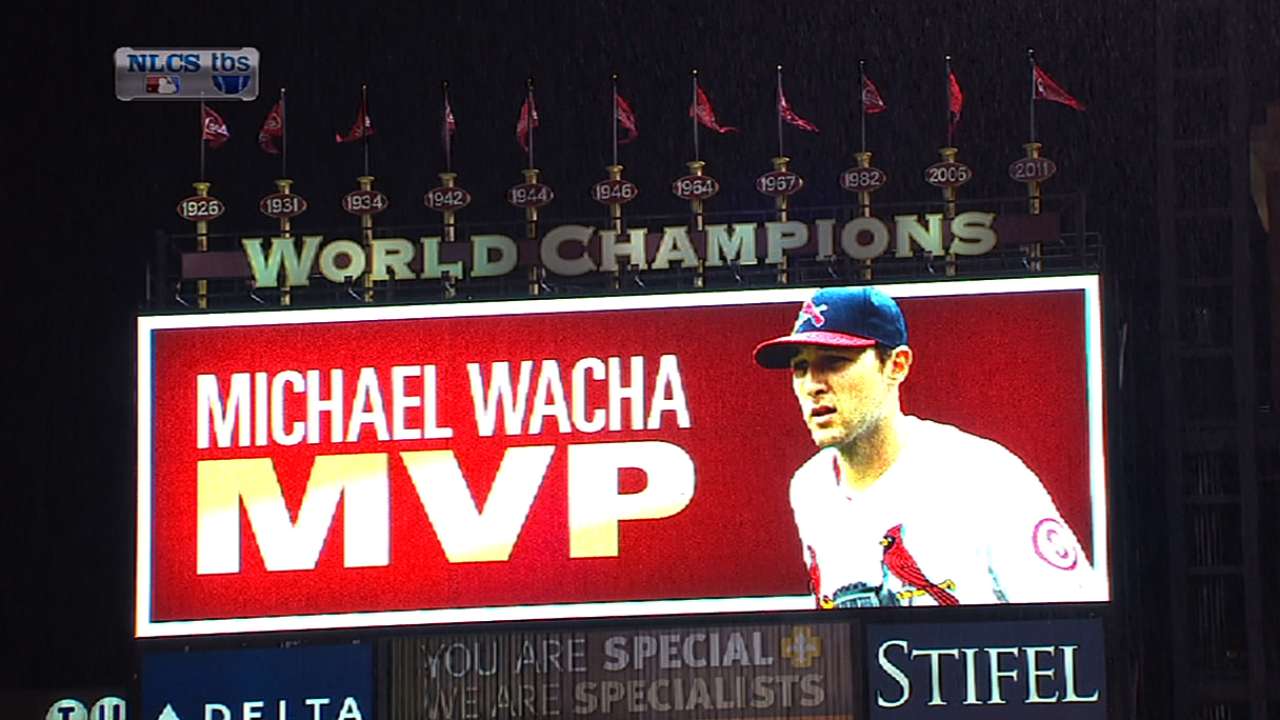 WE CAN DREAM
Hamels vs. Kershaw -- Imagine Kershaw's first World Series start coming against his hometown team at Globe Life Park in Arlington. Hamels has faced Kershaw only three times, most recently in 2009, and he has picked up two wins. Kershaw has never beaten Hamels.
Noah Syndergaard vs. R.A. Dickey -- The Blue Jays paid heavily to get Dickey (10-11, 4.08 ERA) from the Mets after his NL Cy Young Award-winning season in 2012, including both Syndergaard (8-6, 3.20) and catcher Travis d'Arnaud in the package that went to New York.
Bartolo Colon vs. CC Sabathia -- Battle of the heavyweights in a potential Subway Series. Colon (14-11, 4.13 ERA) and Sabathia (4-9, 5.16 ERA) rank second and fourth among active pitchers, respectively, with a combined 430 victories. Sabathia, of course, is not a lock for the Yankees' postseason roster.
Francisco Liriano vs. Johnny Cueto -- A rematch of the 2013 NL Wild Card Game at PNC Park, where Pirates fans mocked Cueto (9-12, 3.47 ERA between the Royals and Reds) to the point of distraction. Liriano (10-7, 3.25 ERA) is arguably the biggest in a series of mid-career pitching success stories for the Bucs, thanks to coach Ray Searage and the organization's staff of coaches and analysts.
Jaime Garcia vs. Colby Lewis -- Lewis (15-8, 4.45 ERA) and Garcia (8-5, 2.33 ERA) were the starting pitchers in the electrifying Game 6 of the 2011 World Series. That game was played at Busch Stadium. The Rangers would have home field this year, if they can get that far.
Phil Rogers is a columnist for MLB.com. This story was not subject to the approval of Major League Baseball or its clubs.