Lowrie day to day after taking pitch to foot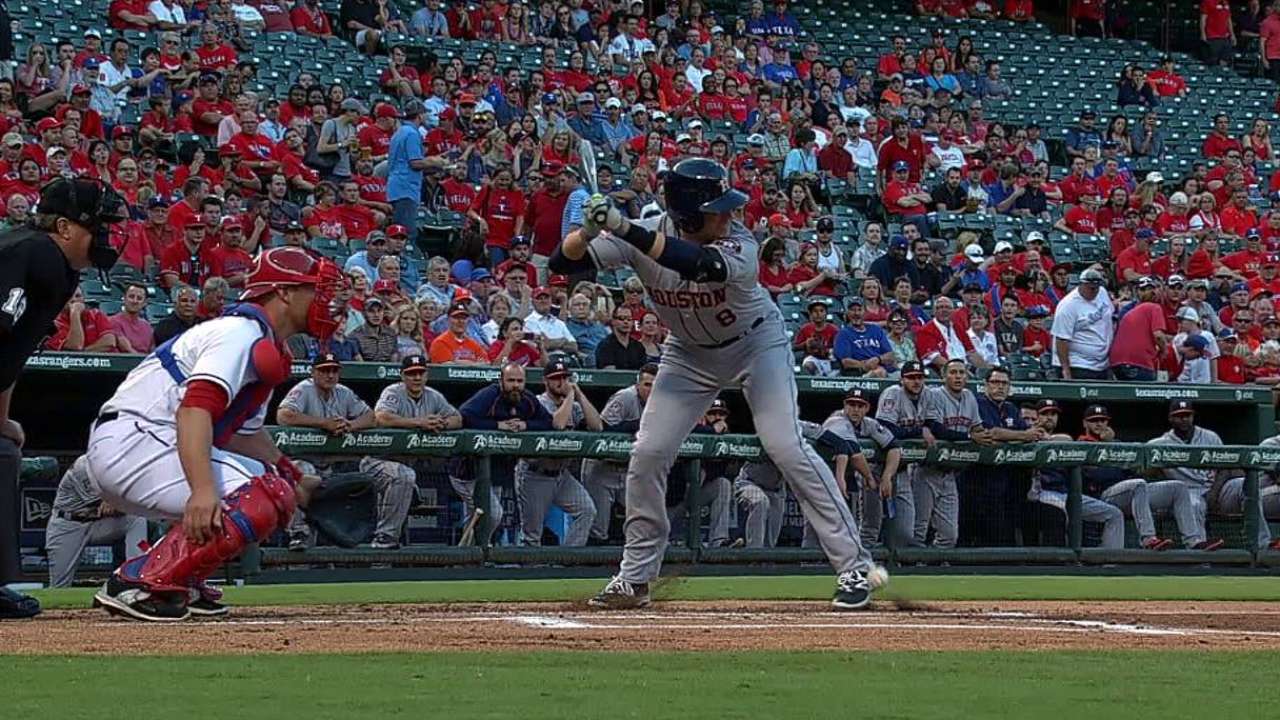 ARLINGTON -- Astros third baseman Jed Lowrie left in the fifth inning of Monday's 5-3 loss to the Rangers with a left shin contusion -- four innings after taking an 0-2 pitch off his left foot.
Though the 0-1 pitch had nicked Lowrie when he fouled it off his shin, it was the hit by pitch that did most of the damage, Lowrie said, though a fluoroscope performed after the game did not reveal any fractures. Lowrie left the clubhouse wearing normal shoes, but his foot and shin were wrapped.
Lowrie ran the bases and remained in the game after being hit. He made a crucial error to lead off the second, though, dropping a routine popup from Prince Fielder, who later scored on Rougned Odor's game-tying double.
"The foul ball didn't feel good, but the hit by pitch in the foot, it just started getting real tight, and I really couldn't put any weight on it," Lowrie said. "All the swelling goes to that area, and I just couldn't really put much weight on it. Couldn't react the way that you need to to play third base."
Lowrie struck out in the third with runners at the corners and two out before being lifted for pinch-hitter Jonathan Villar in the fifth. Villar remained in the game at third base, finishing 0-for-2 with a walk.
Manager A.J. Hinch said that Lowrie is day to day and will be re-evaluated on Tuesday morning.
Chandler Rome is an associate reporter for MLB.com. This story was not subject to the approval of Major League Baseball or its clubs.