Panik's season likely over with back injury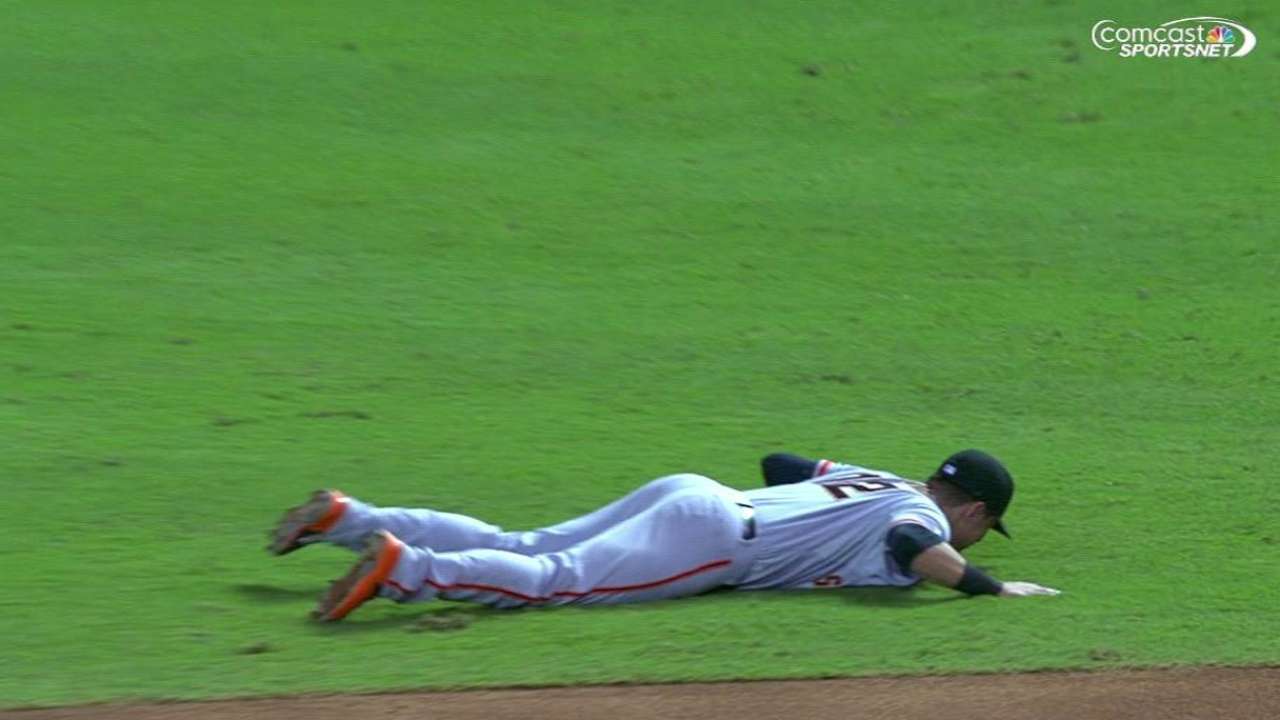 SAN FRANCISCO -- The Giants know what kind of talent they have in second baseman Joe Panik. Given his age and the lingering nature of his back issues, the team may be left with no choice but to shut him down for the rest of 2015.
Giants manager Bruce Bochy speculated Monday on the possibility of Panik returning to the team this season. He was not optimistic.
"He's going to need some rest," Bochy said. "I would be surprised if he played, unless things worked out really, really well and we get to play through October."
With 19 games left to play in the regular season and San Francisco behind the Los Angeles Dodgers by 7 1/2 games in the National League West race entering Monday, a turnaround for the second-year infielder looks unlikely.
Panik underwent an MRI on his back Monday, but the team had not gotten the results back when Bochy spoke before the Giants' series opener vs. the Reds. Panik has not done any baseball activities, Bochy said.
"We have to do what's right," Bochy said. "We don't want something that's going to linger even longer and make matters even worse."
Panik has hit .318 with eight home runs and 37 RBIs in his first full season in the big leagues.
• Bochy said Hunter Pence is in a similar situation to Panik, but the Giants right fielder was at least able to take dry swings Monday. Bochy was noncommittal on whether Pence will return this season.
"It's going to be close," Bochy said. "It may get to the point where we feel it's not worth the risk."
• Shortstop Brandon Crawford was able to take ground balls and hit soft toss in the cage Monday. He said he feels close to returning.
"It's getting better," Crawford said. "I've got to hit in the cage and see how it feels."
Oliver Macklin is an associate reporter for MLB.com. This story was not subject to the approval of Major League Baseball or its clubs.