Dodgers keeping rotation on regular rest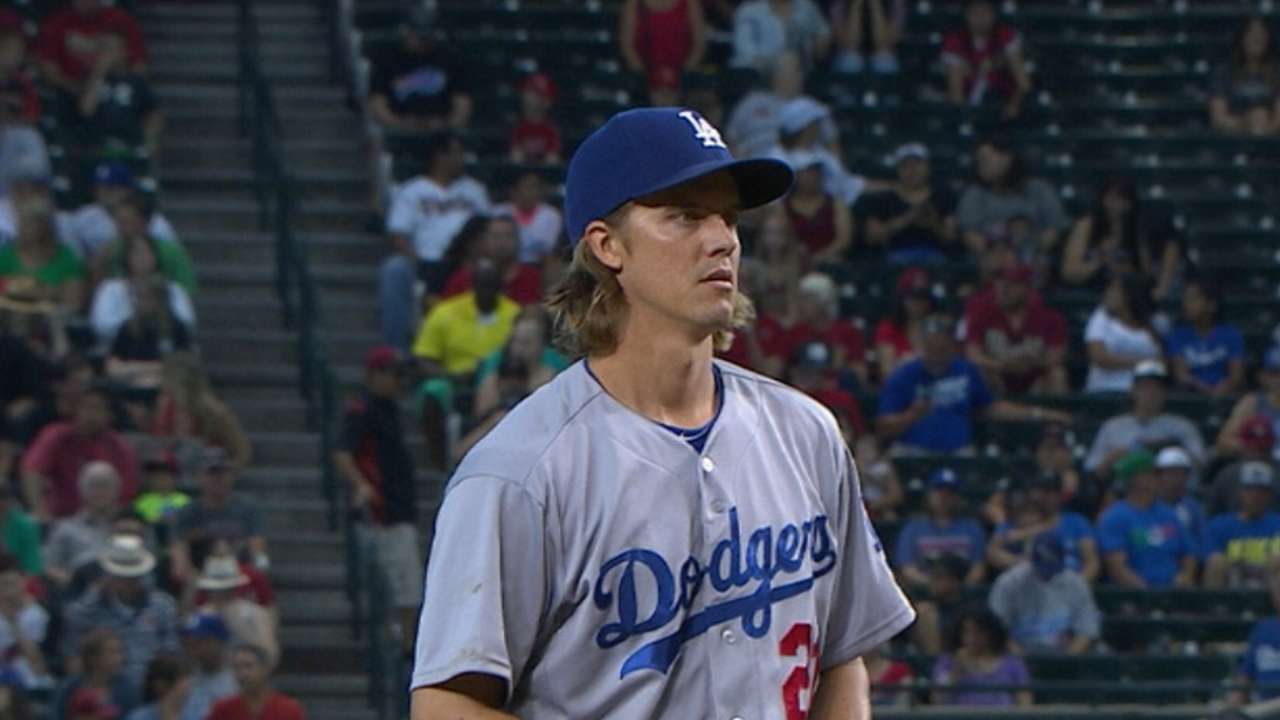 LOS ANGELES -- Thursday will be the Dodgers' final off-day this season, but they will keep the rotation on regular rest.
The Dodgers recently moved No. 5 starter Mat Latos to the bullpen and had been giving extra rest to their starters by using Mike Bolsinger as a sixth man in the rotation for the past two turns. Bolsinger will be on five days' rest on Thursday, so he'll be skipped and Zack Greinke will start Friday's series opener against the Pirates.
"We're not thinking of resting guys, unless they need rest," Mattingly said. "We're trying to put the best lineup out there every day so we're not backing off of anything.
In addition, Mattingly said the team plans to activate right-hander Carlos Frias in the near future, but is still waiting on the corresponding move with the 40-man roster.
Frias, who is on the 60-day disabled list, began the year coming out of the bullpen, then made 12 starts before he injured his back on June 30. Frias has a 4.39 ERA in 69 2/3 innings this season.
"We're just not quite sure what day. It could be any time," Mattingly said. "I don't know if we quite know what we're looking at. We've got enough long guys out there. I think we'd like to see him in a role where you need a couple outs or where it's a multi-inning situation."
Steve Bourbon is an associate reporter for MLB.com. This story was not subject to the approval of Major League Baseball or its clubs.