Padres promote four players to big leagues
Decker, Jackson, Kelly and Erlin join the club on Monday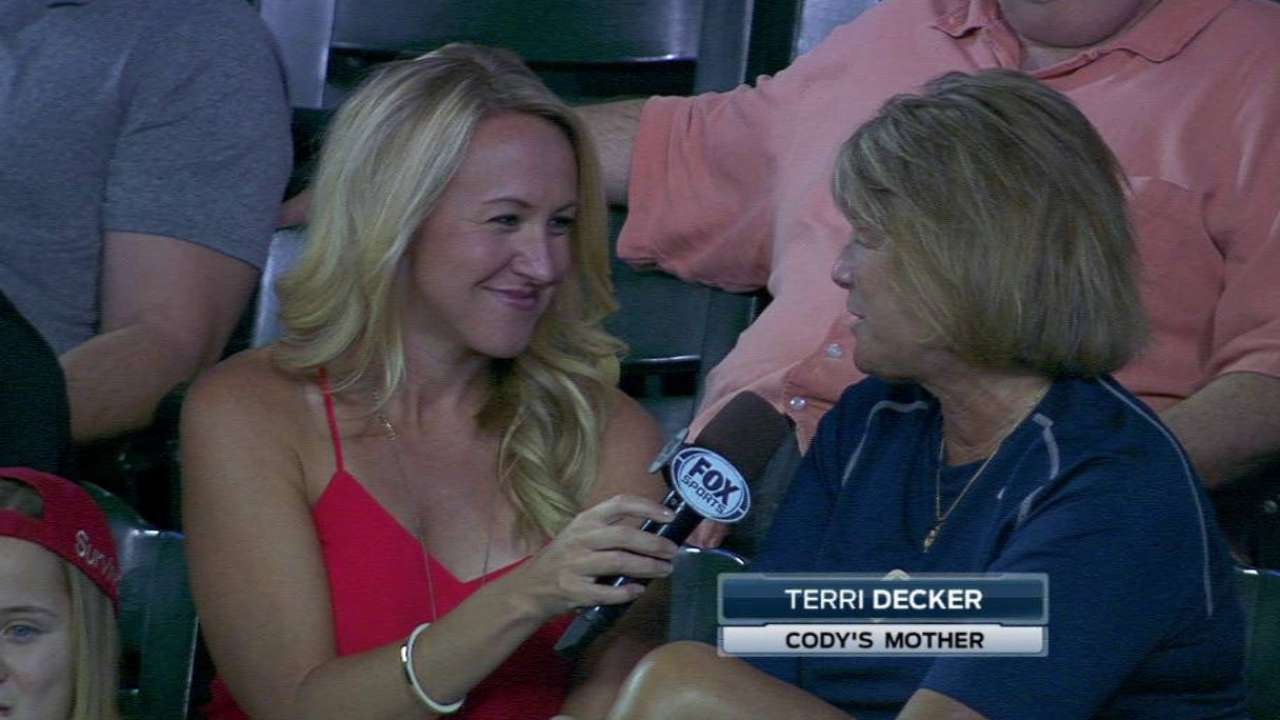 PHOENIX -- Infielder Cody Decker and pitchers Jay Jackson, Casey Kelly and Robbie Erlin were called up by the Padres from the Minor Leagues on Monday.
Kelly and Erlin will make at least a start each during the season's final three weeks, but the promotions were really special for Jackson and Decker.
Decker, a 22nd round pick by the Padres in the 2009 MLB Draft, has played 761 games in the Minors for six teams. Jackson, signed as a Minor League free agent this past offseason, has pitched in 238 games for 11 teams at the lower levels. In his first career at-bat in Monday's 10-3 win, Decker popped out to the first baseman.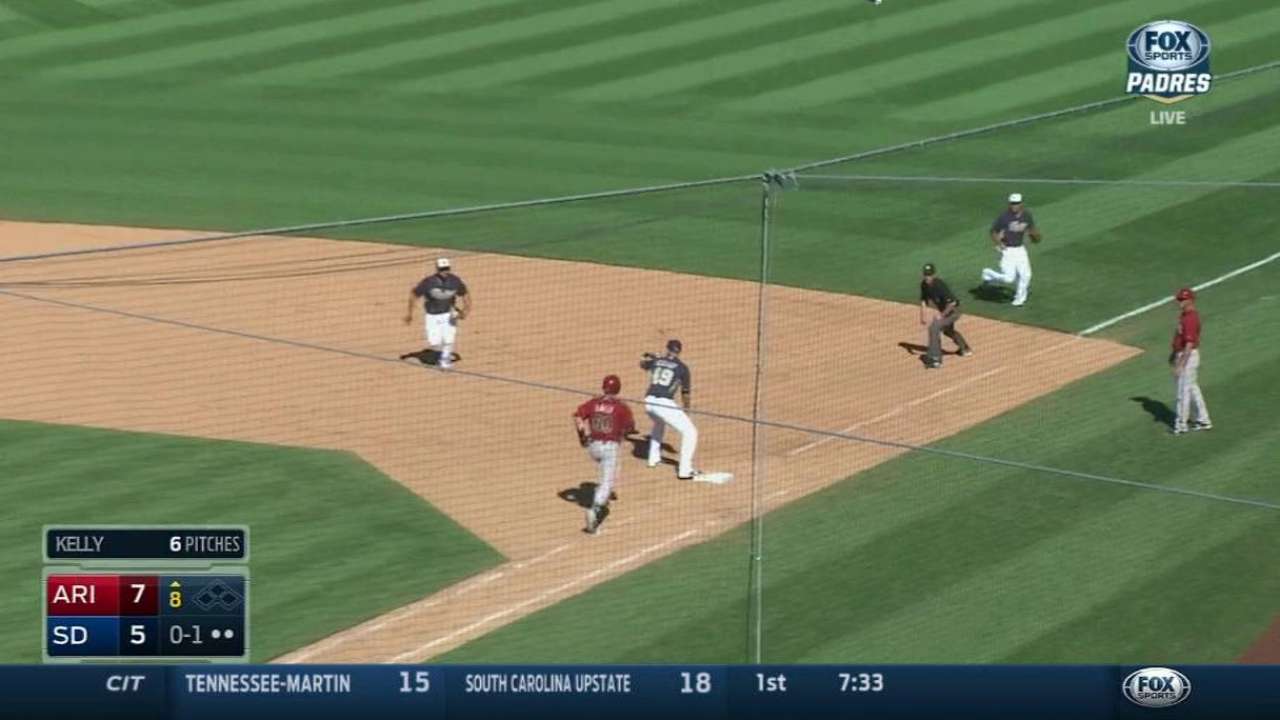 "It feels amazing, I can't even put it into words," Jackson said.
"How do I feel? Better than I did yesterday and I felt pretty good yesterday," said Decker, who was at Los Angeles International Airport on Sunday when he received the call he was being promoted. "I was standing at baggage claim and I thought it was a joke, somebody pranking me. I thought Jeff Francoeur was behind it."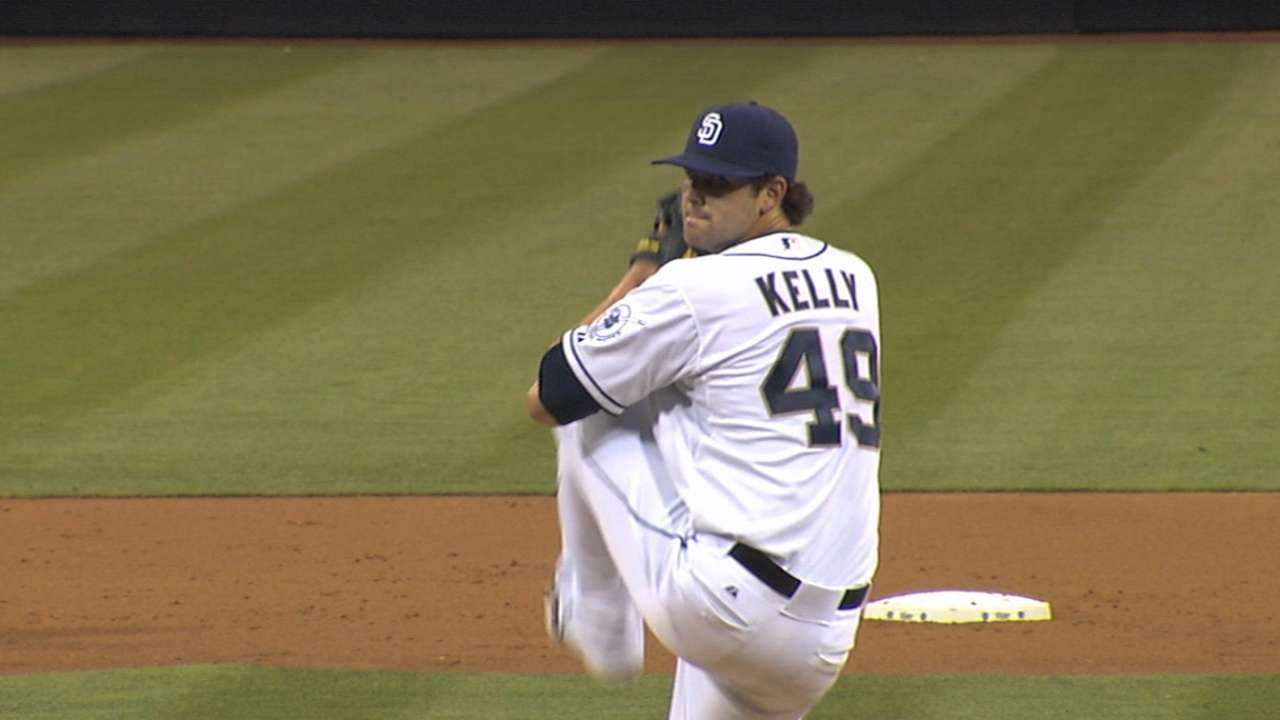 Kelly missed the 2013-14 seasons recovering from Tommy John surgery. He made six starts in 2012 for the Padres prior to the injury and was 2-3 with a 6.21 ERA and 26 strikeouts across 29 innings. This season, at two Minor League levels, he was 2-10 with a 5.16 ERA in 31 appearances, 17 of them starts.
"It's definitely been a successful year being completely healthy and making every start," said Kelly, who is the remaining vestige of the trade that sent Adrian Gonzalez to Boston on Dec. 6, 2010. "That was the biggest thing coming out of Spring Training."
Erlin had a left elbow injury with the Padres in 2014 that didn't need surgery, but caused him to miss three months. He's been in the Minors ever since. He was 7-6 with a 5.60 ERA in 24 starts for Triple-A El Paso this season.
"I'm just happy to be back and hope to make the most of the experience and the time here," said Erlin, who was 7-8 with a 4.58 ERA in 24 appearances (20 starts) for the Padres in 2013 and '14.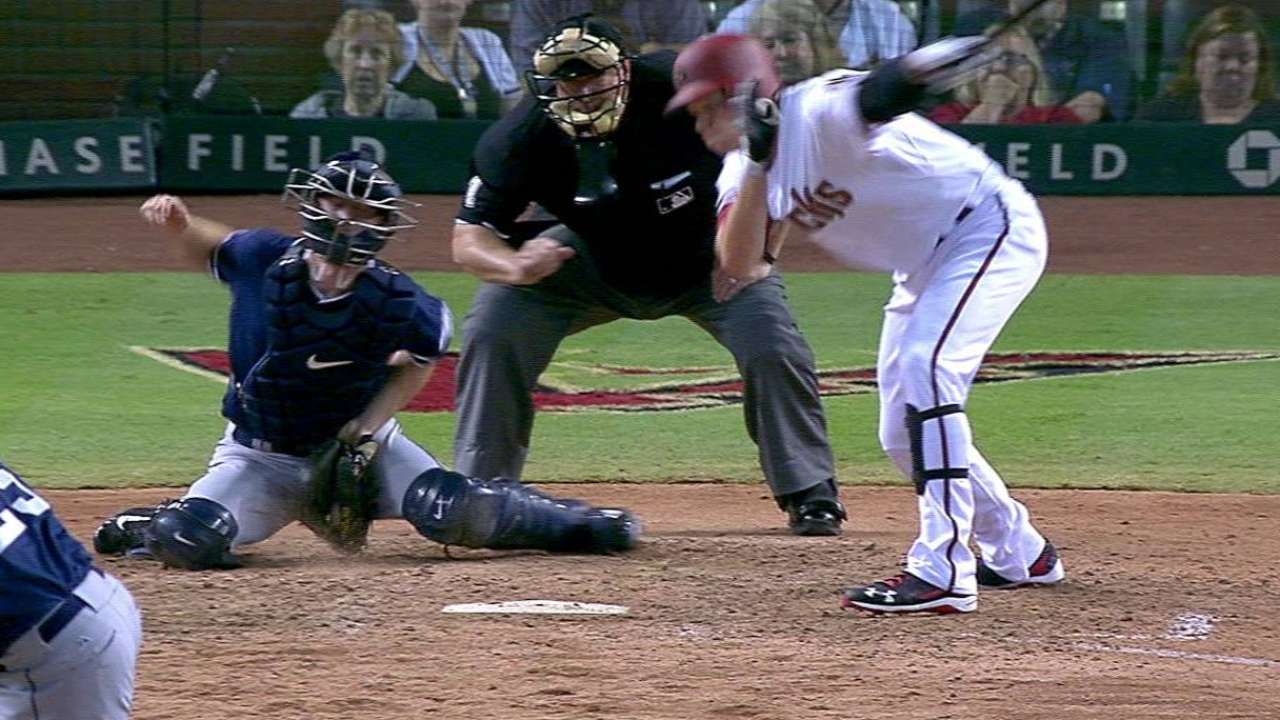 Jackson will work out of the bullpen. With Colin Rea suffering a sore right elbow and being replaced for his assigned start on Sunday at San Francisco, the Padres definitely have room in the rotation for both Kelly and Erlin. In his big league debut on Monday, Jackson allowed two runs on four hits and he tallied his first big league strikeout.
Padres manager Pat Murphy said both pitchers have already been "penciled in," but the rotation is not set in stone as of yet. Rea will rest for the remainder of the season.
"Hopefully, we dodged [a serious injury], but it's something we're going to be conservative with," said assistant general manager Josh Stein. "It's not something he was feeling when he was pitching. But considering where we are and where he's at, we just want to get him into the offseason feeling healthy."
The Padres had to move Jackson and Decker onto the the 40-man roster, but had only one open spot. They made room by moving Yonder Alonso to the 60-day disabled list. Alonso is out for the remainder of the season with a stress reaction in his lower back and needs at least four weeks of rest, Stein said.
Barry M. Bloom is a national reporter for MLB.com and writes an MLBlog, Boomskie on Baseball. Follow @boomskie on Twitter. This story was not subject to the approval of Major League Baseball or its clubs.