Speedy rookie Peraza likely lost for season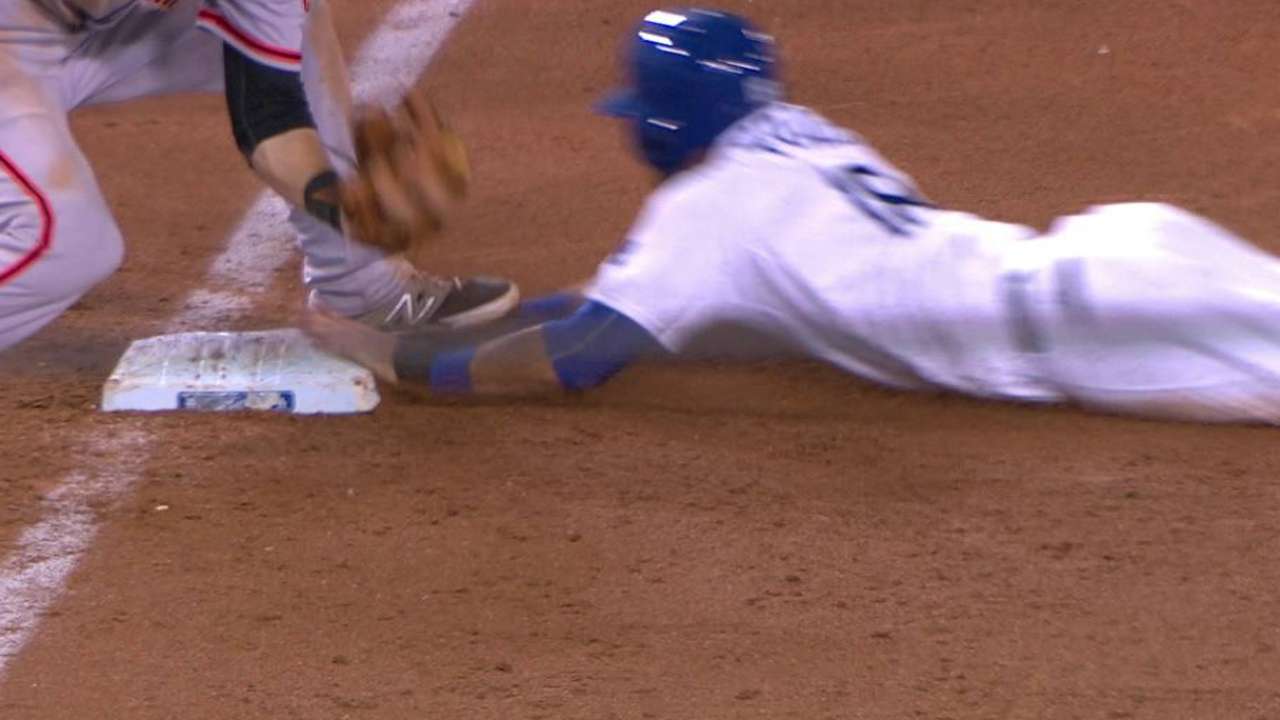 LOS ANGELES -- As the Dodgers close in on the postseason, their club has been decimated with injuries, and there was't much good news coming out of the trainer's room before Monday's series opener against the Rockies at Dodger Stadium.
Jose Peraza had an MRI exam on Monday on his left hamstring and manager Don Mattingly fears the rookie could be lost for the season. Peraza provided versatility in being able to play second base, shortstop and center field, although the injury impacts the Dodgers the most on the basepaths, as no one else can match Peraza's speed as a pinch-runner.
"It's a luxury. Sometimes you need it, sometimes you don't," Mattingly said of Peraza's speed. "You never know until you're in the situation."
Another speedster with a hamstring injury is Carl Crawford. The left fielder said he wanted to play on Monday, but Mattingly held him out of the lineup for precautionary reasons. With a left-hander on the mound for the Rockies Tuesday and Wednesday, followed by an off-day, the left-handed-hitting Crawford doesn't figure to be in the starting lineup until Friday -- although he could be available to pinch-hit.
"CC is actually feeling good. He came to me wanting to go, but I think Stan [Conte, VP of medical services] is being a little cautious with him," Mattingly said. "We've obviously had a rash of hamstrings and with his getting tight, that put us in caution mode with him."
Another hamstring injury sidelined Yasiel Puig at the end of August, and the outfielder hasn't started running on the field as part of his rehab. He is back with the team after rehabbing at the Dodgers' extended spring training facility in Arizona last week.
Howie Kendrick participated in a simulated game and did some running before Monday's game, and he'll do the same on Tuesday. He's been rehabbing his hamstring since the beginning of August, although Mattingly said the veteran second baseman has been feeling better.
Kendrick's partner in the middle of the infield, Jimmy Rollins, had his rehab pushed back another day as the jammed knuckle on his right index finger is lingering. He plans to hit and throw on Tuesday.
"I think he felt like he needed another day," Mattingly said. "After having him work out, we'll see how he feels and then go from there."
Steve Bourbon is an associate reporter for MLB.com. This story was not subject to the approval of Major League Baseball or its clubs.