Kipnis looking to build off leadoff home run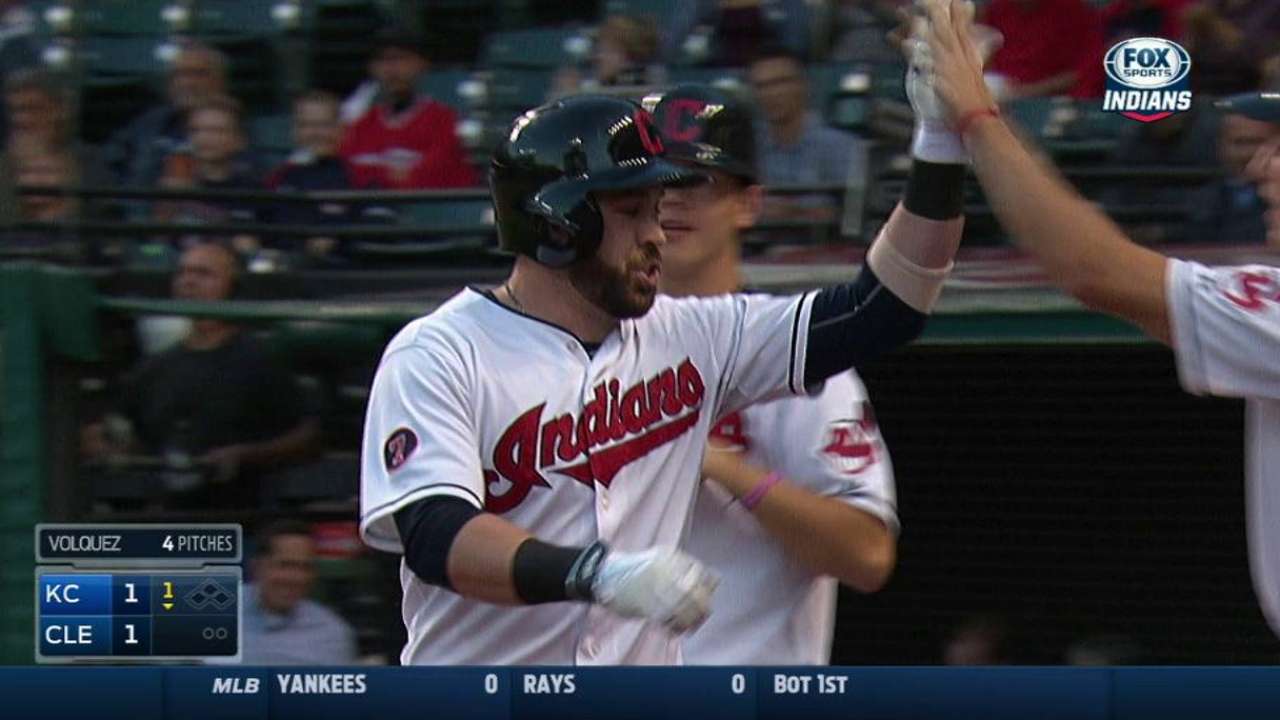 CLEVELAND -- For a moment, Jason Kipnis found what he has been searching for in the first inning on Monday night. The Indians' All-Star second baseman connected with a sinker from Royals starter Edinson Volquez, sending the ball sailing to the seats in right-center for a leadoff home run.
Fighting through a second-half slump, Kipnis ignited the Tribe's offense with his opening blast, helping set the tone for an 8-3 victory at Progressive Field. It was a momentary sign of life for Kipnis, who is critical to the lineup, and the team's American League Wild Card chances, as the leadoff hitter and table-setter.
"You could tell he was frustrated," manager Terry Francona said of the home run's timing. "But, you've got to play through it, and he will."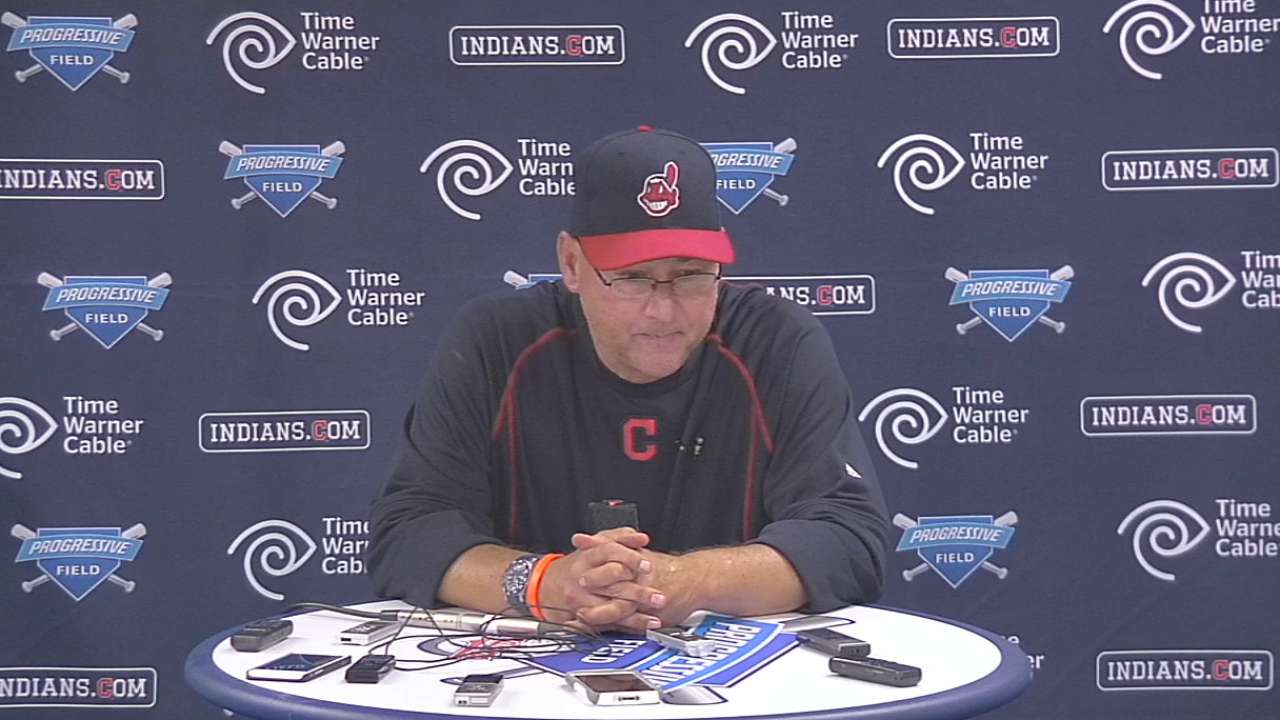 The home run on Monday was important not only personally for Kipnis, whose overall season statistics are helped by his incredible run through the first three months, but for getting the Indians immediately back into the game. Royals leadoff man Alex Gordon opened the game with a shot to the right-field stands against Carlos Carrasco, but Kipnis saw to it that Kansas City's lead was short-lived.
It marked the second time this year that Kipnis has traded leadoff blasts with an opposing leadoff hitter. He also did so on May 1 against the Blue Jays, following a game-opening shot by Josh Donaldson.
"It's nice to answer back, especially against a team that's so aggressive," right fielder Lonnie Chisenhall said. "You saw through the home run, they tend to start being aggressive early in the count. Kippy was able to come back and answer back for us."
If Kipnis can continue to bounce back, that would be even more important for a Cleveland club that has climbed back to .500 and sits 4 1/2 games back of Texas for the second Wild Card spot. He ended Monday 1-for-5, including a popout to first base in the sixth inning. After that out, he slammed his bat into the ground in frustration, shattering it in half in the process.
Across April, May and June, Kipnis hit at a .346 clip with six homers, 35 extra-base hits, 33 RBIs and 52 runs scored -- a scorching start that led to a spot on the All-Star team. Since July 1, however, he has hit just .235 (47-for-200) with two homers and 17 extra-base hits in 50 games. Since coming off the disabled list on Aug. 18, Kipnis is hitting .198 (19-for-96) in 24 games.
Kipnis was sidelined for two weeks due to a right shoulder injury.
"There are good days and bad," Kipnis said. "But, the shoulder's got nothing to do with [my offensive struggles]. Plenty of guys have come off the DL and still hit. I won't use that as an excuse. I can't really pinpoint one thing right now."
Francona noted before Monday's game that Kipnis has been battling through neck stiffness of late, explaining why Kipnis served as the designated hitter against the Royals. The manager was also quick to cite some bad luck that Kipnis has run into recently.
"Sometimes hitters go through a period where you hit a ball in a game you'd like to drop and it doesn't," Francona said. "You don't always stay hot the whole year. He's kind of going through that right now. And he's been fighting a stiff neck the past couple of days, which I don't think is helping anything."
Monday's home run was a step in the right direction for Kipnis.
"He's that energy that we need," Chisenhall said. "He still brings that, even though he's not hitting .350 right now. We love having him at the top of the order. At any given time, he can roll out there and turn it on."
Jordan Bastian is a reporter for MLB.com. Read his blog, Major League Bastian, follow him on Twitter @MLBastian and listen to his podcast. This story was not subject to the approval of Major League Baseball or its clubs.