Royals confident as AL Central lead dips to 9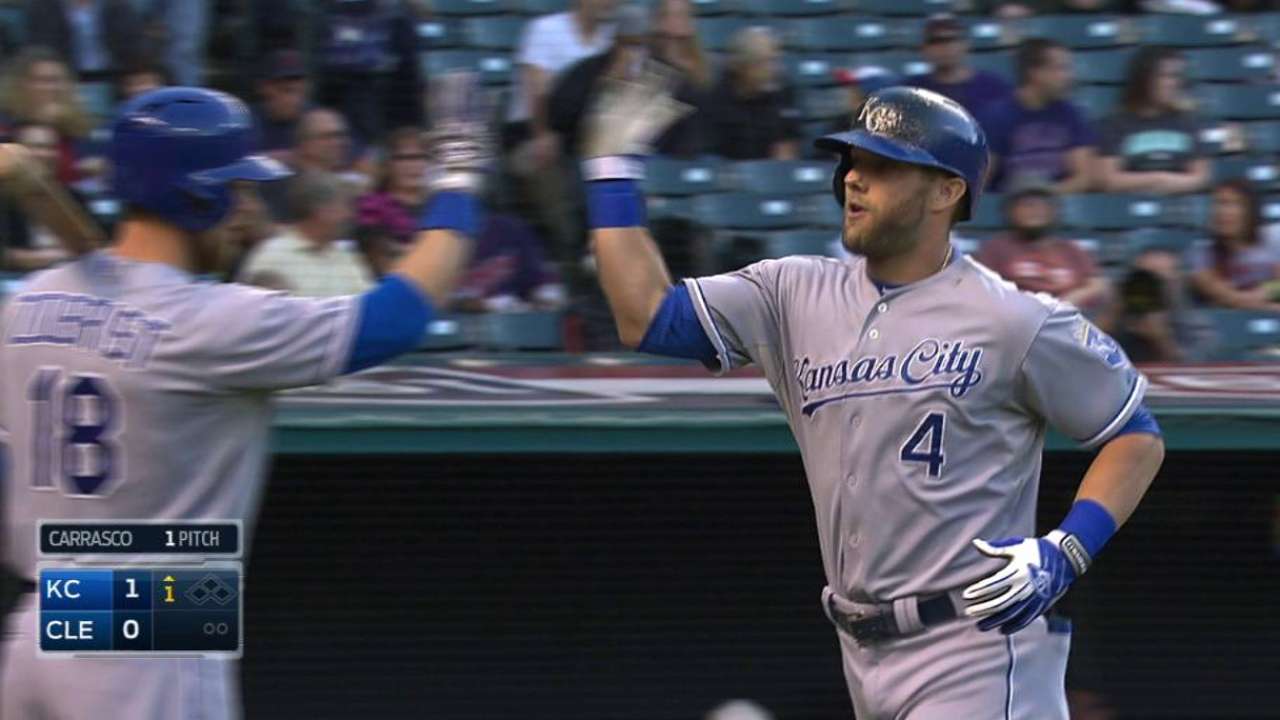 CLEVELAND -- The losing stretch is eight out of 10 for the Royals after they dropped an 8-3 decision to the Indians on Monday night in the opener of a four-game set.
But throughout the clubhouse, the Royals insist they are not concerned. They are still nine games in front of the Twins -- 7-1 winners over the White Sox on Monday -- in the American League Central title chase with just 19 to go. It would take a historic collapse to miss the playoffs.
"We hear some people getting kind of crazy," right-hander Edinson Volquez said. "We hear that. But we know what we can do. We're not worried."
Volquez gave up four runs in five innings and wasn't particularly sharp on Monday.
"We got a nine-game lead," he said. "We know how to play. We'll pick it up here. All teams go through these things. You lose some games. Then, you turn around and win some games."
First baseman Eric Hosmer seemed calm as well after another sizable defeat. The Royals have given up 36 runs in the last four games.
"We know we have a little bit of a lead in the division," Hosmer said. "At the same time, we aren't playing our best ball right now. It's still a good situation to be in. We have a pretty good chance to be in the postseason and we have some time to clean it up for October.
"I'm definitely concerned how we're playing, but we're still nine games up. We need to get back to what we do, getting guys on and getting stuff going with our legs. We're a good team and tough to beat. Stuff just isn't going for us right now. It seems like the other teams are just finding the right spots. It's something every team goes through."
For the first time since Aug. 7, the Royals do not have a double-digit lead in the Central. Manager Ned Yost said the losing stretch has his attention, but it's not especially horrific.
"It's not a horribly long time, eight out of 10," he said. "For this team this year it's long. But it's like getting the flu. You got to let it run its course. Once it runs its course, you're fine.
"We need to pitch better. I think our offense is doing OK. I'm OK with the offense. Top of the order is swinging the bat well. We get our pitching going, we'll be OK."
Jeffrey Flanagan is a reporter for MLB.com. Follow him on Twitter at @FlannyMLB. This story was not subject to the approval of Major League Baseball or its clubs.