Moore believes Cueto needs to relax, have fun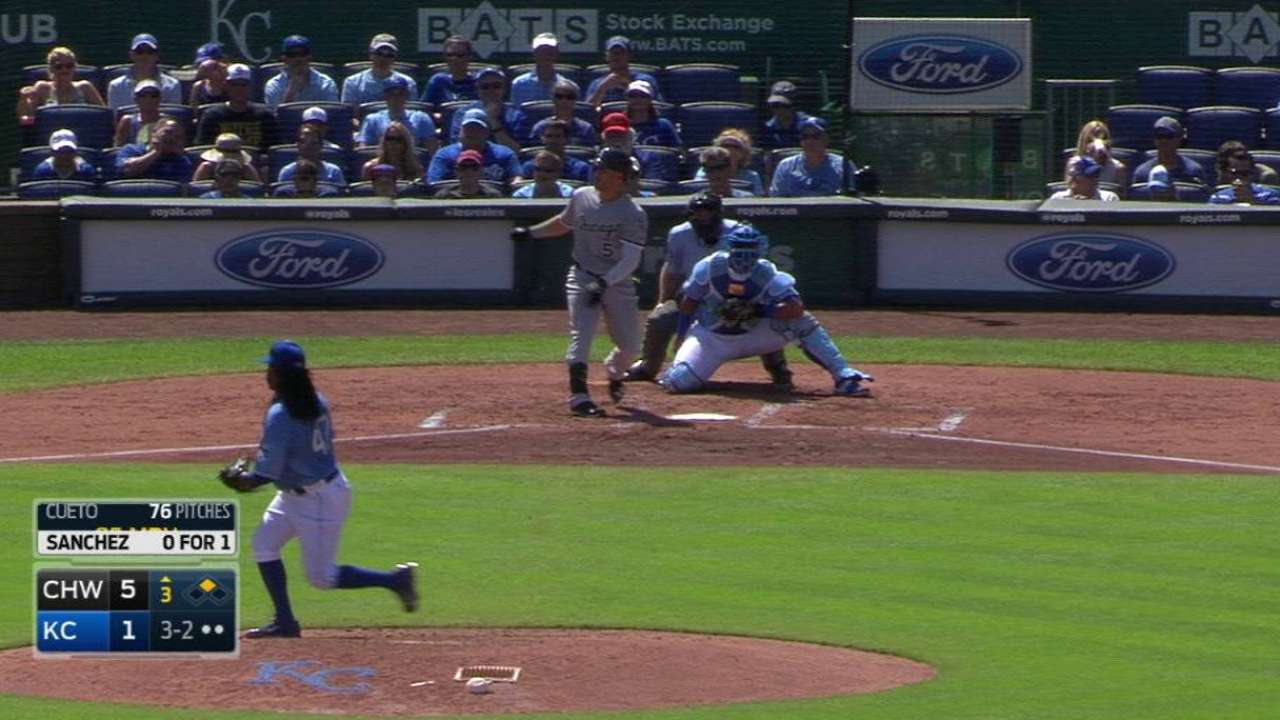 CLEVELAND -- Royals manager Ned Yost said on Monday that reeling ace Johnny Cueto will definitely make his next scheduled start on Friday in Detroit.
And general manager Dayton Moore is on board with that thinking.
"He just has to go out there and do what he's always done," said Moore, who joined the team in Cleveland on Monday before the opener of a four-game set.
Moore, like everyone else, is puzzled by Cueto's miserable five-game stretch in which he is 0-5 with a 9.57 ERA.
Moore believes Cueto probably is putting too much pressure on himself.
"I think it's like anything else -- when you're trying to force things and you're under stress, your body won't do the things you want it to do," Moore said. "You have to go back to having fun and relax.
"What we do know with Johnny is that he's an extremely hard worker, he cares a great deal, he's proud to be here and he wants to contribute to the success of this team. And because of those character traits that are deep within him, you're going to trust he'll get through this."
Coleman injures shoulder
Yost said right-hander Louis Coleman, who was taken out of Sunday night's game against the Orioles in the middle of facing a hitter, has shoulder tightness.
"It's in the back of the shoulder," Yost said. "It got tight on him and he couldn't loosen it up. So we'll give him some time."
Jeffrey Flanagan is a reporter for MLB.com. Follow him on Twitter at @FlannyMLB. This story was not subject to the approval of Major League Baseball or its clubs.