Milestone HR helps Ortiz net weekly honor
Red Sox slugger joins 500-homer club with two on Saturday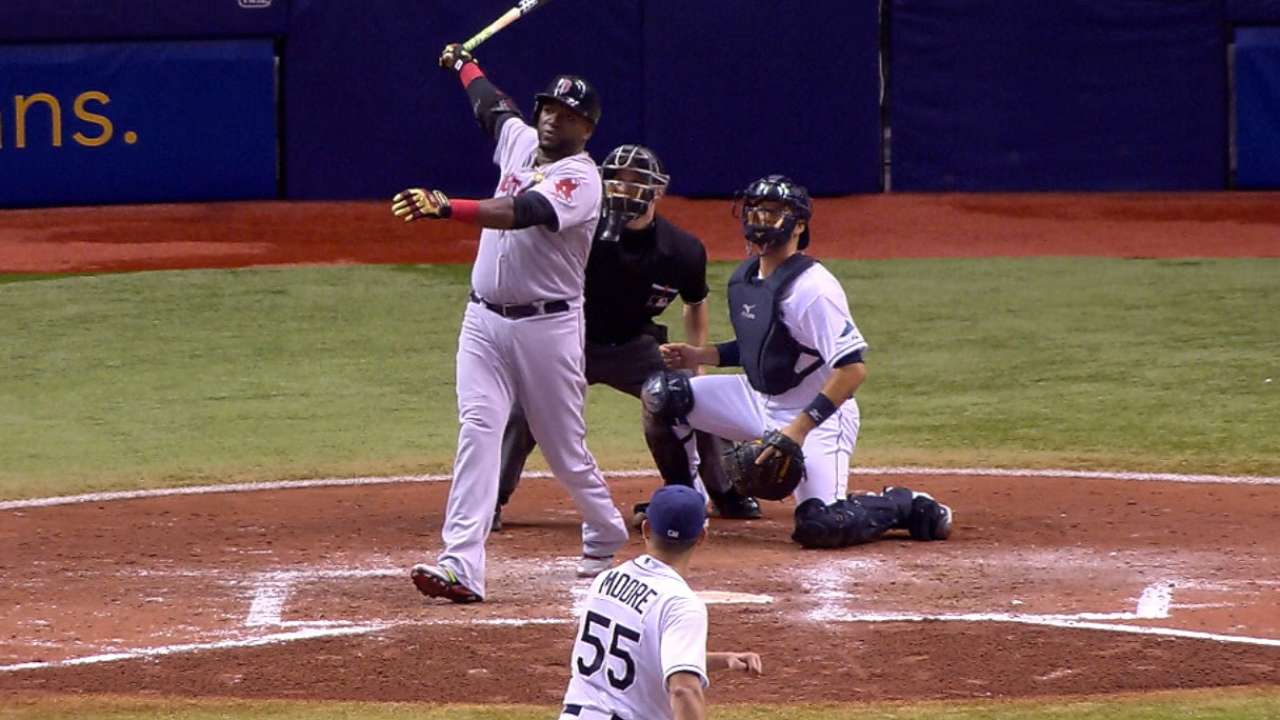 After a big milestone weekend, David Ortiz has been named the American League Player of the Week.
Ortiz hit his 500th career home run on Saturday, and he also led the Majors with a 1.111 slugging percentage and the AL with 20 total bases in five games from Sept. 7-13. He hit .444 with a .545 on-base percentage, nine RBIs and three homers total.
Career home runs Nos. 499 and 500 came Saturday against the Rays, as Ortiz became the 27th player in baseball to reach the milestone. He and Albert Pujols are the only players to reach the mark in a multihomer game.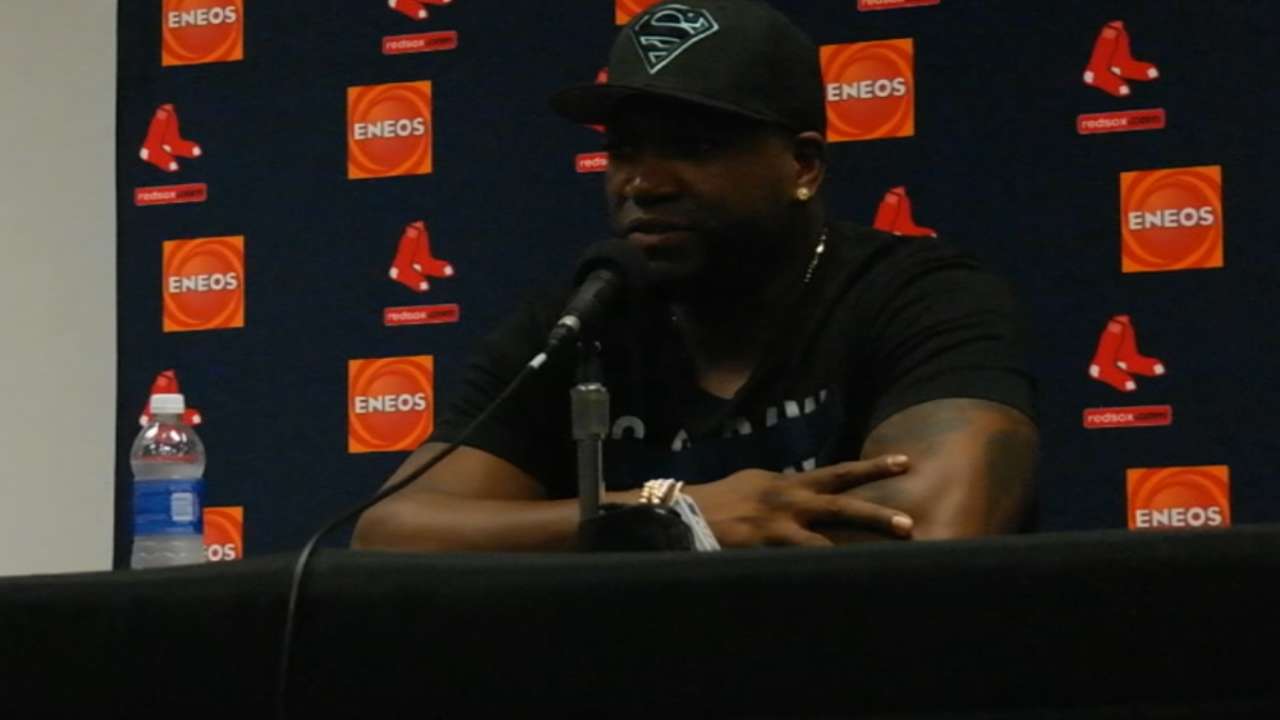 Three other players have hit their 500th homer in a Red Sox uniform (Jimmie Foxx, Ted Williams, Manny Ramirez), and Ortiz is now one of four players with 500 or more homers and three World Series rings (Babe Ruth, Mickey Mantle, Reggie Jackson).
Ortiz, who has 34 homers this season, has hit 30 or more in a season nine times in his career. He is five RBIs shy of his ninth 100-RBI season.
This is the sixth career Player of the Week honor for the veteran slugger.
Joey Nowak is a reporter for MLB.com. Follow him on Twitter at @joeynowak. This story was not subject to the approval of Major League Baseball or its clubs.