MLB.com Columnist
Tracy Ringolsby
No slowing down (or speeding up) Buehrle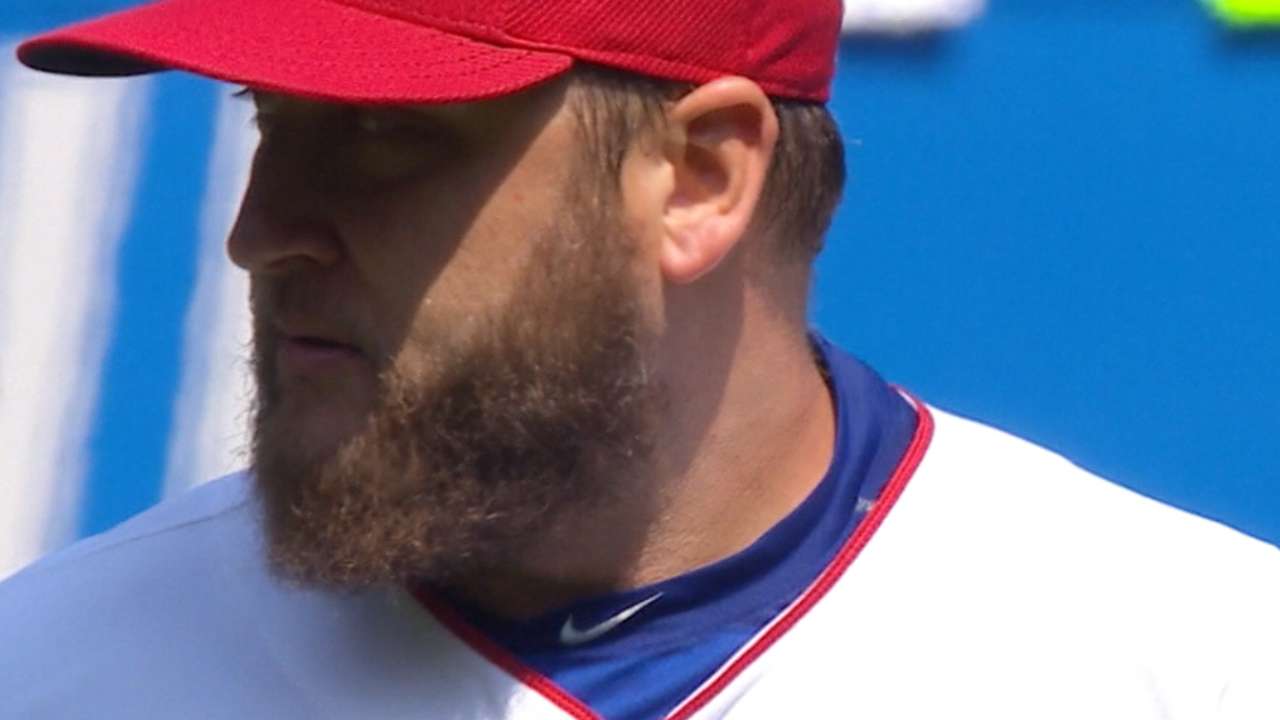 Blue Jays left-hander Mark Buehrle has the slowest fastball in the big leagues. Not that he cares.
Buehrle has been a "soft tosser" ever since he can remember. He has, however, always been on a fast track since he got his chance in pro ball. At the age of 36, in his 16th big league season and with a fastball that has averaged 84 mph, Buehrle is not planning on slowing down.
Buehrle is set to make only his second start of the month on Tuesday night in Atlanta, having been pushed back a few days most recently after receiving a cortisone shot in his left shoulder. He, however, says he is "just a little banged up."
Buehrle expresses no concern about being ready to play his part in helping the Blue Jays claim a postseason invite for the first time since 1993. And Toronto can only hope he is correct. Despite his limited work this month, Buehrle leads the staff with 14 victories and is second on the team with 174 1/3 innings pitched.
No sense doubting Buehrle now. He's never been a high-profile guy -- not even in high school, much less junior college -- but he's enjoyed nothing but success.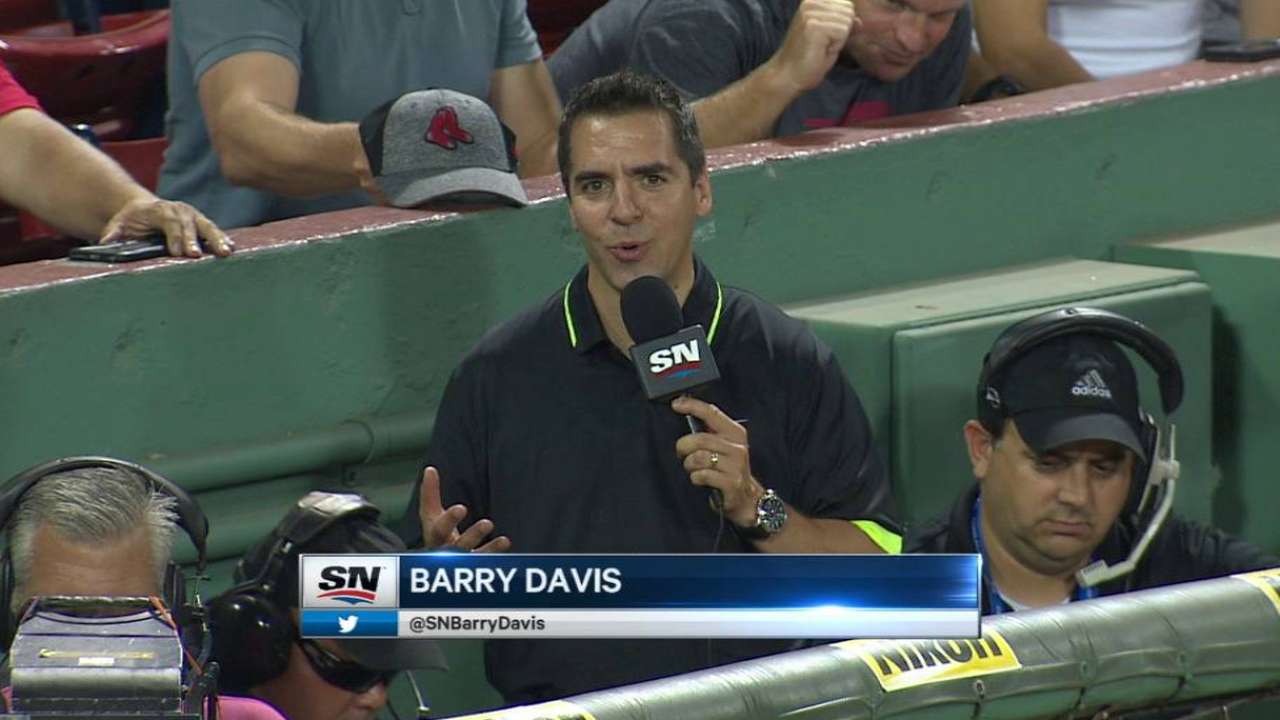 "Some guys throw 95, 96 mph and throw no-hitters," Buehrle said.
Buehrle never has been one of those guys.
"Guys ask me how hard I threw back in the day, and I tell them I proved you can get hitters out at 85, 86 mph," said Buehrle, who did top out at an average of 87 mph in 2007, according to BrooksBaseball.net. "I might have touched 90 on a good day, but I've always been a control guy."
Always?
"Since I was a little kid," he said.
When Buehrle came out of Francis Howell North High School in St. Charles, Mo., in 1997, there wasn't much ado about his baseball potential. Jefferson College, a two-year school in Hillsboro, Mo., was the only school that even offered him a chance to continue his baseball career.
"I matured late," the 6-foot-2, 240-pounder said. "My senior year in high school, people thought I was 12."
It wasn't until midway through his first year at Jefferson that Buehrle talked to a pro scout for the first time.
"A scout from the Rangers came up to me and handed me a questionnaire," he said. "I thought it was a joke. We had another left-hander, Matt Skyles, who was a sophomore. I thought he might have mistaken the two of us."
It was no joke. It was no mistaken identity.
"I didn't know I was the first guy and I can't say I discovered him, but there was something about him," said Mike Grouse, an area scout for the Rangers back then, and now one of their professional scouts. "He topped out at 81, 82, but everything worked right.
"You couldn't see the ball come out of his hand. Velocity is what it is and everyone likes velocity, but when hitters don't see the ball and swing through it, you have to pay attention. I'm not saying I knew he was going to be one of the best pitchers out there, but he was an ideal draft and follow."
And that's what Buehrle became, only it was the Chicago White Sox, not the Rangers, who decided to call Buehrle's name in the 38th round of that 1998 Draft, and take advantage of baseball's former rule that allowed teams to negotiate with a junior college player until a week before the following year's Draft.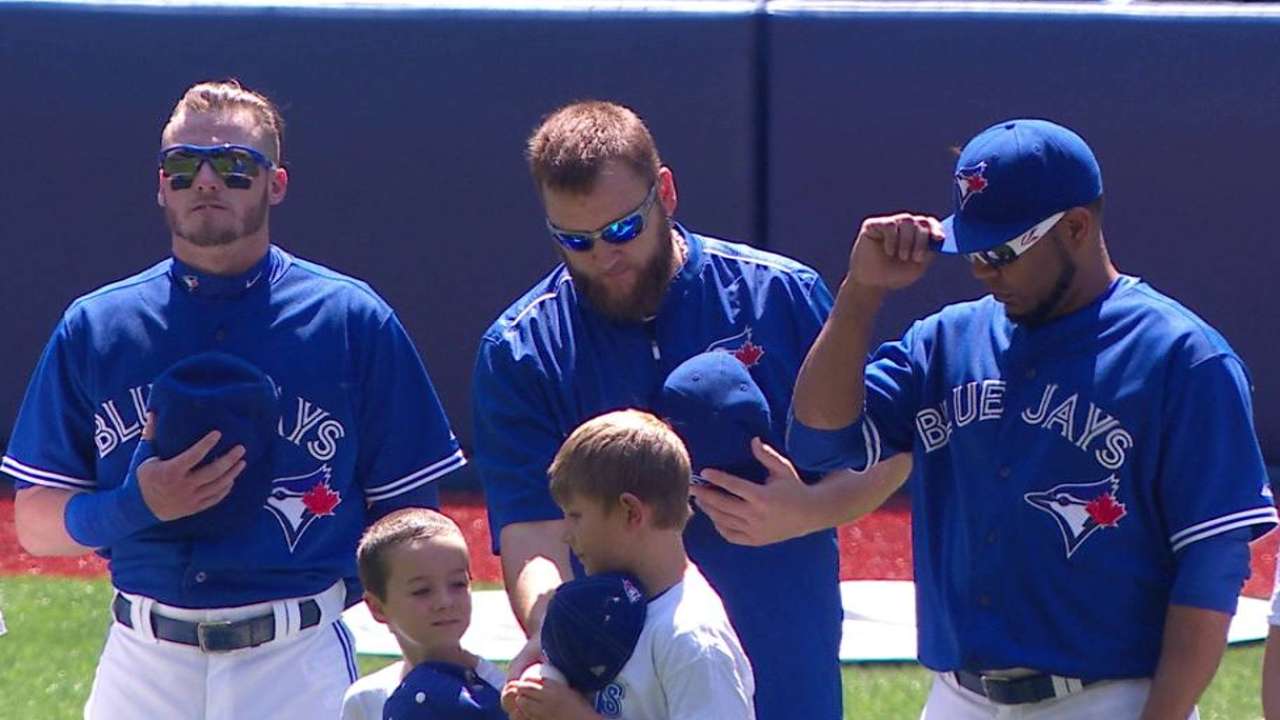 After watching Buehrle for another year, the White Sox decided to take a chance and signed him. It proved to be a gamble that paid off.
On July 16, 2000, one year, one month and 25 days after he signed his first pro contract -- with only 36 appearances, 30 starts and 217 1/3 innings of Minor League experience at the Class A and Double-A levels -- Buehrle was in the big leagues.
"There's no real science," said Grouse. "You see something you like and trust yourself. It doesn't always add up. I remember seeing him in the Midwest League [in 1999] and thinking I messed up. He was pitching better than I thought.
"Common sense said someone was going to catch up with him, but they haven't. He knows how to pitch. Back then, I'm not sure he knew what he was doing, but he was doing it. And now, he gets it."
Oh, Buehrle certainly does get it.
"I've never been one of those guys who can throw it down the middle," Buehrle said. "I know I can't make mistakes over the plate. I don't have the advantage of a little more velocity if I miss. But I also know I have to work fast and throw strikes. I can't give hitters that advantage of being ahead in the count and being able to sit on a pitch."
Buehrle has allowed 358 career home runs, tops among active pitchers and 25th all time, but he also has averaged only 2.01 walks per nine innings, 98th all time. And check out the rest of his resume:
• He is a five-time All-Star and a four-time Gold Glove winner.
• He ranks third among active pitchers and 90th all time with 213 victories, eight behind Tim Hudson and four shy of Bartolo Colon.
• He has thrown over 200 innings in each of the past 14 seasons and is three starts away from a 15th consecutive season of 30-plus starts. He has also won 10 or more games in 15 consecutive seasons.
"I don't fit any of the [scouting] criteria," Buehrle admitted. "Even I am totally surprised [by it]. But all I did as a kid was dream about getting to the big leagues."
For Buehrle, the dream came true.
Tracy Ringolsby is a columnist for MLB.com. This story was not subject to the approval of Major League Baseball or its clubs.