Cubs-Bucs series could have October effects
Chicago, Pittsburgh separated by 4 games in NL Central, Wild Card standings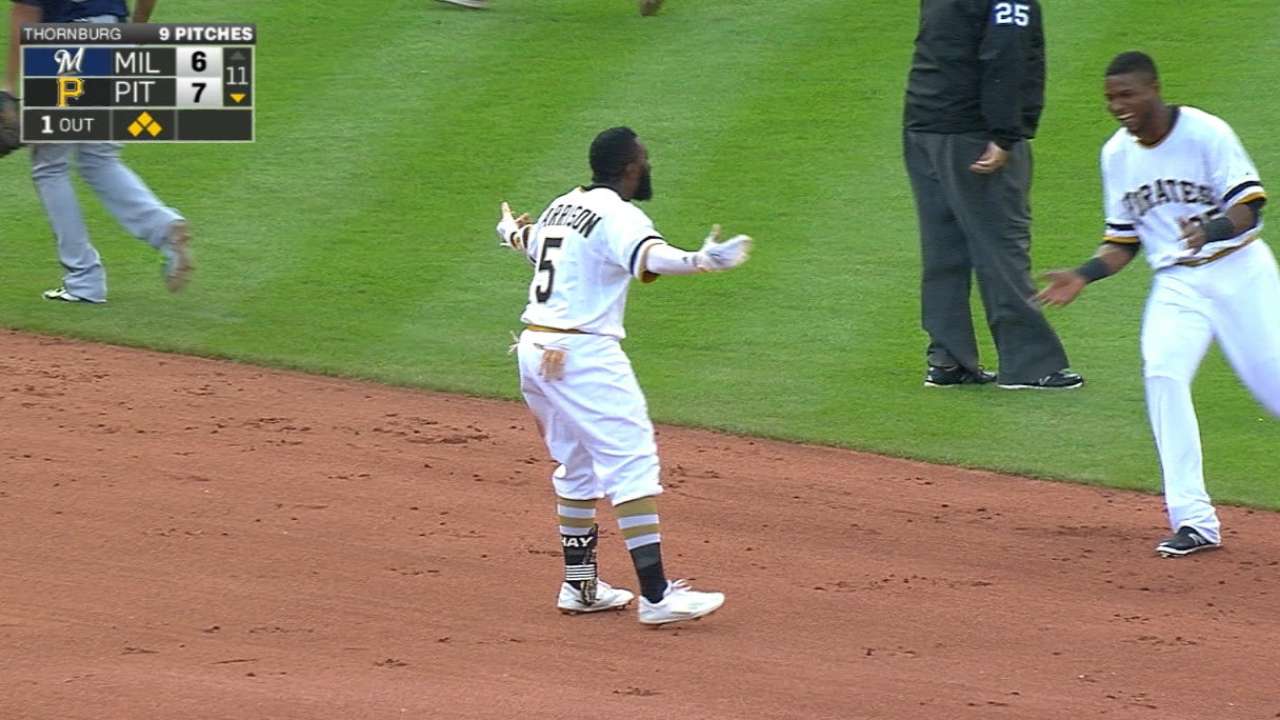 PITTSBURGH -- Virtually every time he visits his local supermarket, Pirates manager Clint Hurdle gets to take the temperature of the Bucs' fan base. Over the weekend, a fan informed Hurdle about the Cubs gaining ground Friday by winning two games in one day.
Hurdle responded, laughing, "We only won the one game we got to play."
The Pirates will get a chance to win two on Tuesday, when Pittsburgh and Chicago take the field for a day-night doubleheader at PNC Park to begin a four-game set with significant postseason implications.
The series pits two of baseball's top five teams from the game's most competitive division. The Pirates (86-56) enter the game trailing the Cardinals by 2 1/2 games in the National League Central but leading the NL Wild Card race, and the Cubs (82-60) sit four games behind the Bucs and occupy the second Wild Card slot.
If the season ended today, the Cubs and Pirates would meet at PNC Park in the NL Wild Card Game presented by Budweiser. And they're both prepared for that possibility, having aligned their rotations so that aces Jake Arrieta and Gerrit Cole could start on Oct. 7.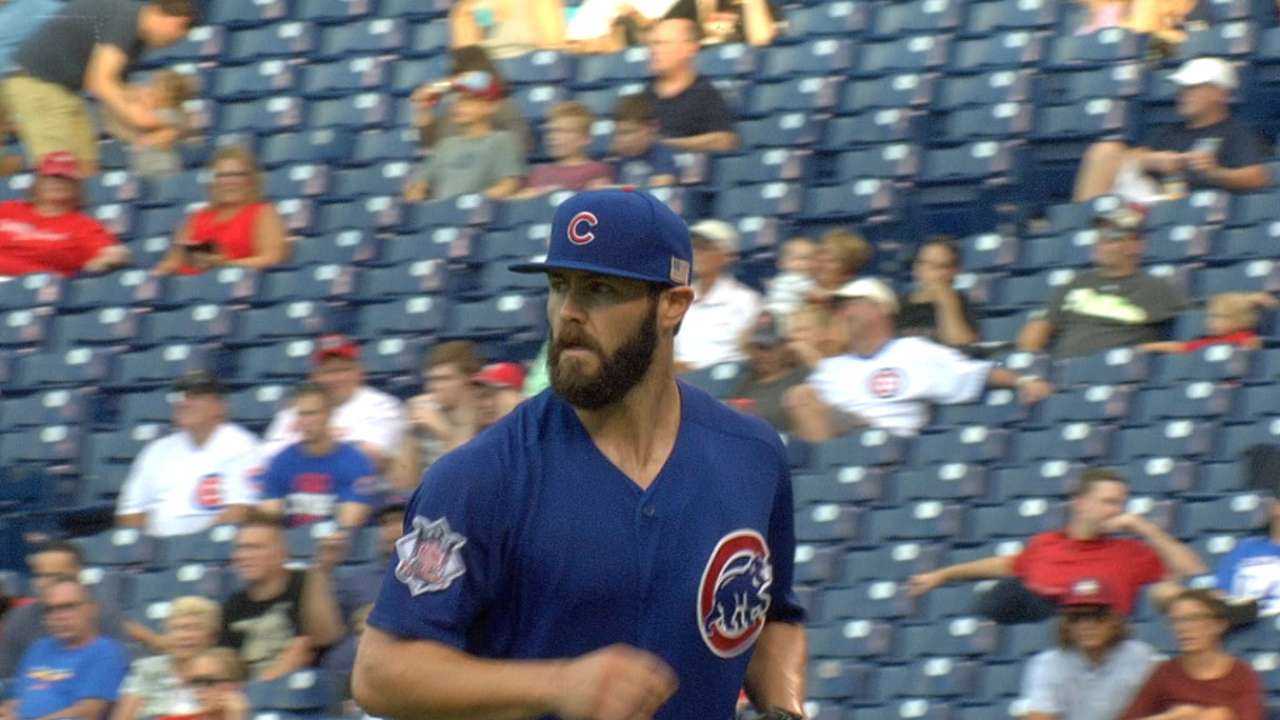 "We know it's a big series, but every game is big, every series is big," said Cubs right-hander Jason Hammel, who will start Tuesday's Game 1 opposite Cole. "They are all important, especially to a winning team. We're not just trying to sneak in. We're trying to do some damage."
After securing the top NL Wild Card spot each of the past two years, the Bucs have spent the 2015 season trying to catch the first-place Cards. And it's been a while since they were so close to accomplishing that goal.
Pittsburgh hasn't trailed by this small a deficit since the All-Star break, which it soared into with back-to-back extra-inning walk-off wins over St. Louis. And for perhaps the first time all year, the Cardinals appear vulnerable, having lost eight of their past 11 games.
But the Cubs, full of young talent, have made their presence known as well. They've gone 30-13 since July 29, vaulting them into both the top Wild Card and NL Central conversations with three weeks left to play.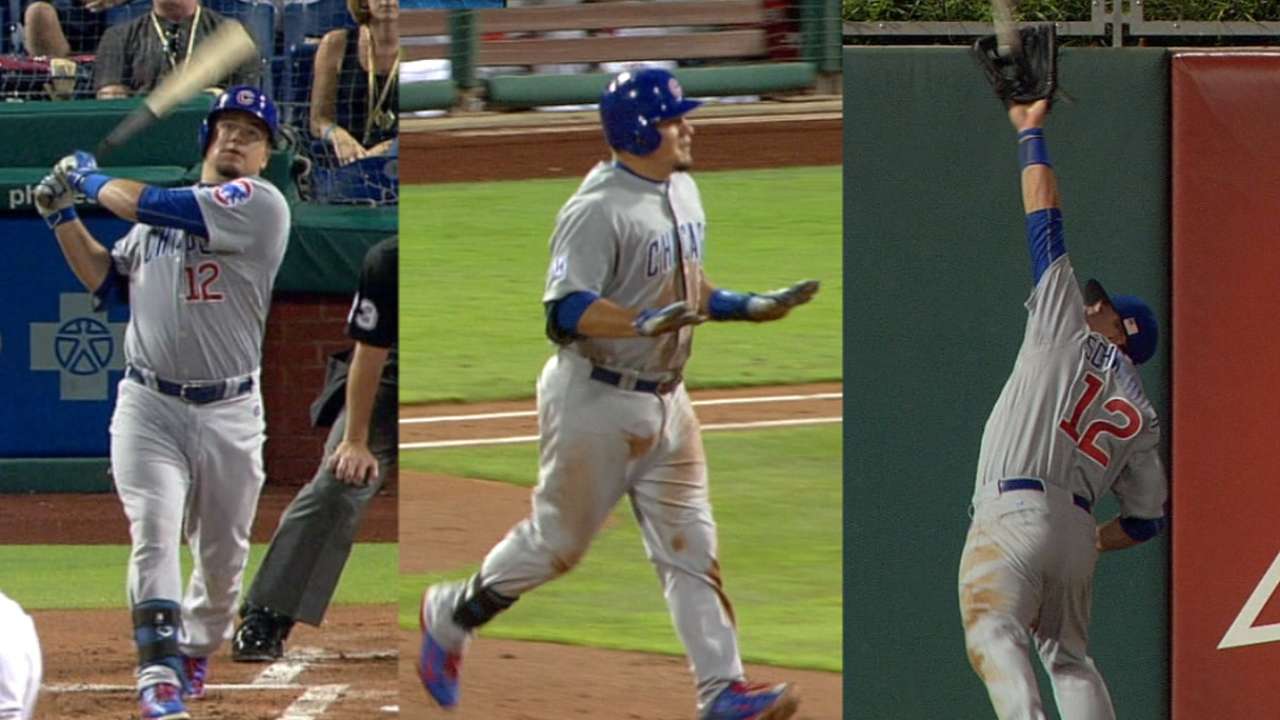 "Whatever team's in first, that's the team you're chasing," said Pirates left-hander J.A. Happ, who will start Game 2 against Cubs lefty Jon Lester. "You notice who's winning and losing games. I don't think much attention is paid to it, but you know that [the Cubs are] behind us."
Following Tuesday's doubleheader, Arrieta and Pittsburgh right-hander A.J. Burnett will start Wednesday night. Cubs righty Kyle Hendricks will match up with the Bucs' Charlie Morton in Thursday afternoon's series finale.
The Pirates and Cubs will square off three more times after this week's four-game series. The two teams will then play three games at Wrigley Field from Sept. 25-27. Each club will face the Cards for a three-game set before the regular season ends, the Cubs in Chicago from Sept. 18-20 and the Bucs in Pittsburgh from Sept. 28-30.
In other words, this race is far from over. Tuesday's can't-miss doubleheader is only the beginning.
"It's a lot of fun. It's a lot of fun for everybody," Cubs manager Joe Maddon said. "This is why you work. This is why you do this thing, to be in that position to play those games. It's exciting for everybody -- us, the fan base, baseball fans."
Adam Berry is a reporter for MLB.com. Follow him on Twitter at @adamdberry. This story was not subject to the approval of Major League Baseball or its clubs.