Texas halts issues with lefties in big way
Beltre, Choo combine for three HRs off A's Doubront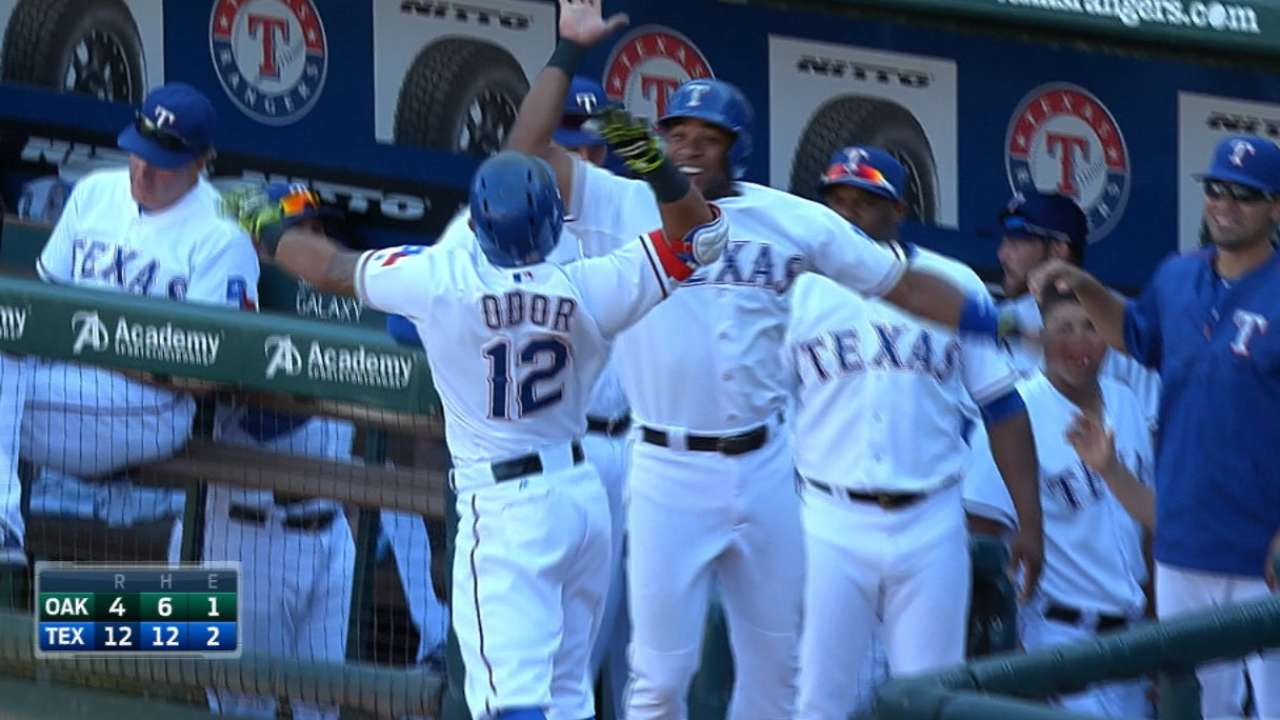 ARLINGTON -- Rangers manager Jeff Banister has made no secret of his dissatisfaction with his team's recent struggles against left-handed pitching, especially starters. Banister harped on the issue after the Rangers' loss to the A's on Saturday, then spoke more about it before Sunday's game.
If he talks that much about hitting lefties to the media, one can imagine it being a frequent clubhouse topic, too. Apparently his players got the message, opening up a big lead against A's lefty starter Felix Doubront on the way to a 12-4 victory.
Texas will face lefties Scott Kazmir and Dallas Keuchel in its playoff-like four-game series against first-place Houston beginning Monday in Arlington, so Sunday's performance came at the perfect time.
"It's big, to take that to [Monday's] game," said Adrian Beltre, whose club trails the Astros by 1 1/2 games. "We know it's a big series with those guys. Those guys are good, they're in first place. It's going to be a good series."
The Rangers entered Sunday having lost five of their past six games against lefty starters, who had a 1.50 ERA against Texas in that stretch. The Rangers are among the worst teams in the American League against lefties, ranking next-to-last with a .243 batting average.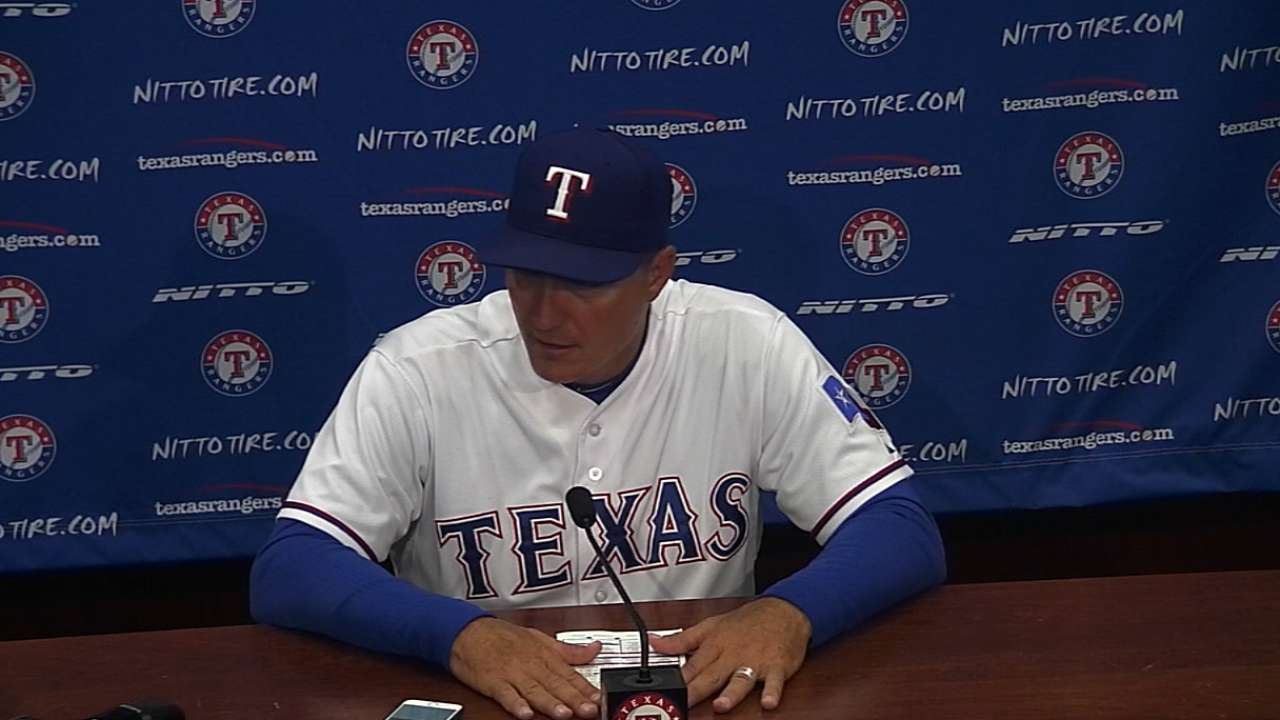 Texas has a lefty-heavy roster, so Banister has gotten creative, getting right-handed-hitting Mike Napoli in by playing him in left field for the first time in his career Sunday. Righty hitters Ryan Rua, Ryan Strausborger and Drew Stubbs could all have been options in left, but those three are sub-.200 hitters against lefties this year. Napoli went 0-for-2 with three walks and scored twice.
"One of the things we did today was we were able to spread the lineup with Napoli playing in left field and keeping [Mitch] Moreland in the lineup," Banister said. "That just stretches our lineup out a little further and it makes it a little more of a challenge for a pitcher to navigate their way through our lineup."
Sunday was a dynamic day for Shin-Soo Choo, who is not known for his success against lefties, but put the Rangers ahead, 1-0, with a homer in the first. Choo went 3-for-3 with a walk against Doubront and 3-for-4 overall.
Beltre had a rough time with all pitchers the past two weeks, batting .170. But he also roughed up Doubront with two long homers and five RBIs.
"Good game all the way around for our offense," Beltre said. "We were kind of sleeping for the last couple of games or so. Today was a good awakening for everybody. Everybody contributed and it was nice to see."
Dave Sessions is a contributor to MLB.com. This story was not subject to the approval of Major League Baseball or its clubs.