Key things to watch for in today's games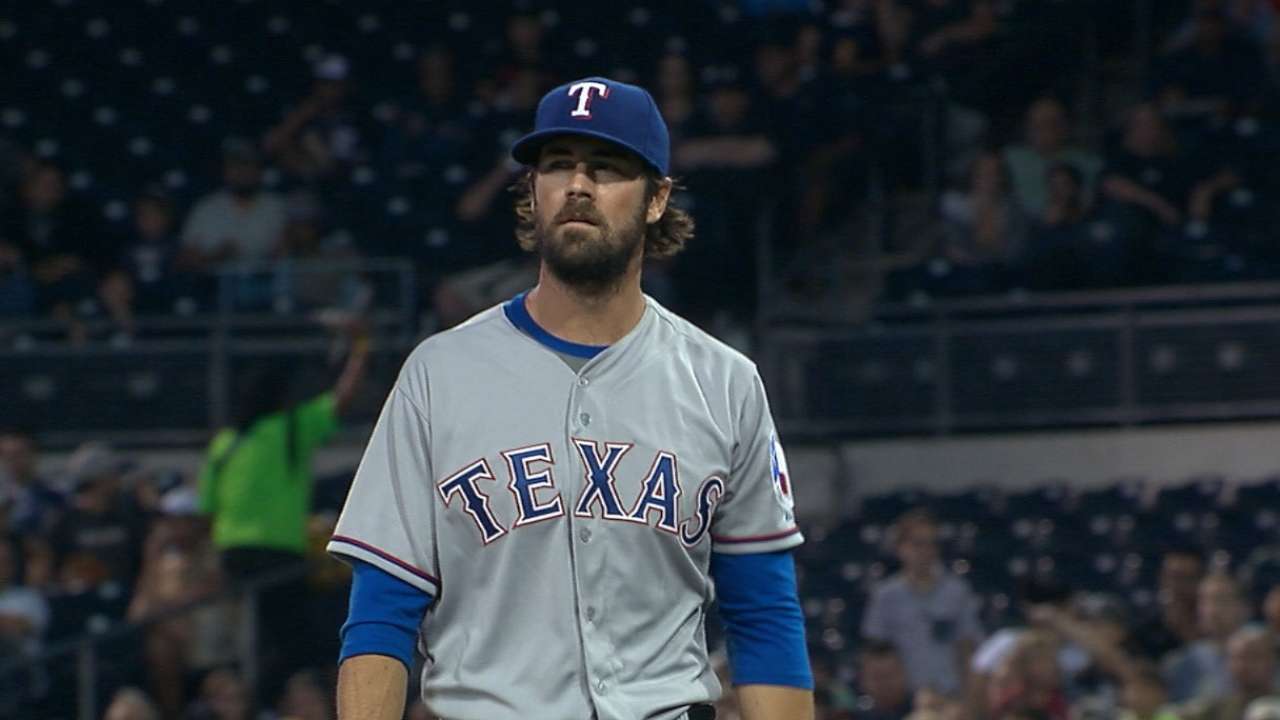 It may have been hard to imagine this drama a month ago.
The Rangers have been putting a lot of pressure on the first-place Astros since the All-Star break, and they'll have a chance to impact the playoff race at home on Monday in the opener of a four-game series against Houston. These two teams will also meet in a three-game set later this month.
Houston has gone 4-8 against its in-state rivals this season, and the Astros will have southpaw Scott Kazmir on the mound in the series opener. Kazmir went 1-4 with a 3.94 ERA in August and has gotten knocked around in September, but he's logged a 2.86 ERA in 10 second-half starts.
The Rangers will go with Cole Hamels, their own midseason import for the playoff race. Hamels is 3-1 with a 4.07 ERA in seven starts since joining Texas, and the Rangers have won his last five outings. Hamels gave up five home runs in his first two starts with Texas and none since.
Here are a few other matchups and games to look forward to today.
Staying alive: NYY @ TB, 7:10 p.m. ET
The Yankees come into this series following an arduous four-game set against Toronto, and they'll get their final off-day of the season on Thursday. New York trails Toronto in the East and holds an edge in the race for the American League Wild Card, but that race is also constricting down the stretch.
Veteran CC Sabathia will get the chance to oppose Tampa Bay in the series opener, and he will be looking to close the season strong. Sabathia, a six-time All-Star, has gone winless in eight second-half starts, and opposing hitters are batting .295 with 26 homers in his 25 starts this season.
The Rays, fighting to get back to .500, will start Erasmo Ramirez, who has put together a breakthrough year. Ramirez has set career highs across the board in wins (10), starts (23), innings pitched (136 1/3) and strikeouts (107), and he's 5-4 with a 2.66 ERA in 14 home games this season.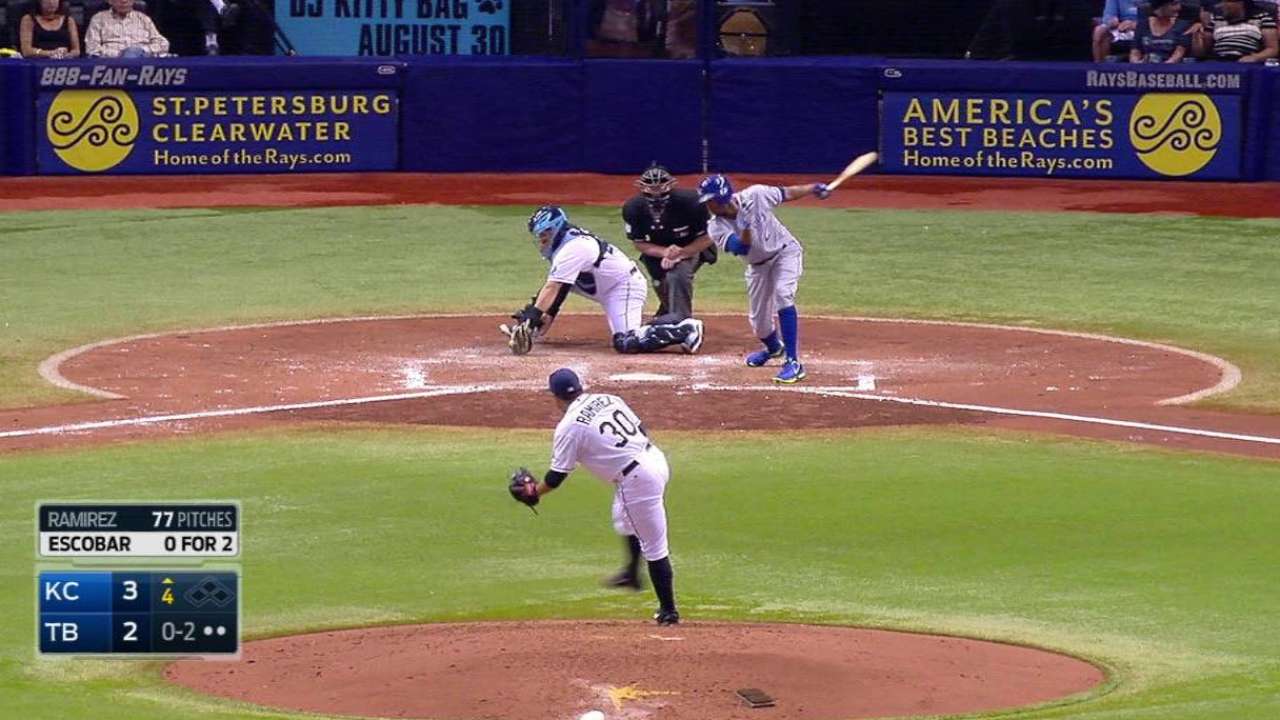 Stretch run: DET @ MIN, 8:10 p.m. ET
The Twins are headed home, which could give them a potential leg up in their search for an AL Wild Card slot. Minnesota, one of only six teams in the AL with 40 or more victories at home, will be starting a 10-game homestand when it takes on division rival Detroit at Target Field on Monday evening.
Rookie Tyler Duffey will start for the Twins, and he's managed a 2-1 record and a 4.18 ERA in his first six big league starts. Duffey, 24, went 5-6 with a 2.53 ERA in 14 starts for Triple-A Rochester and 2-2 with a 2.56 mark in eight starts for Double-A Chattanooga prior to his promotion.
Kyle Lobstein will take the mound for the Tigers, who have an 8-5 record against the Twins this season, outscoring them by a 72-49 margin. These two teams haven't met since early July, when the Twins took three of four. The Tigers were rained out Saturday and had to play a doubleheader on Sunday before flying to Minnesota.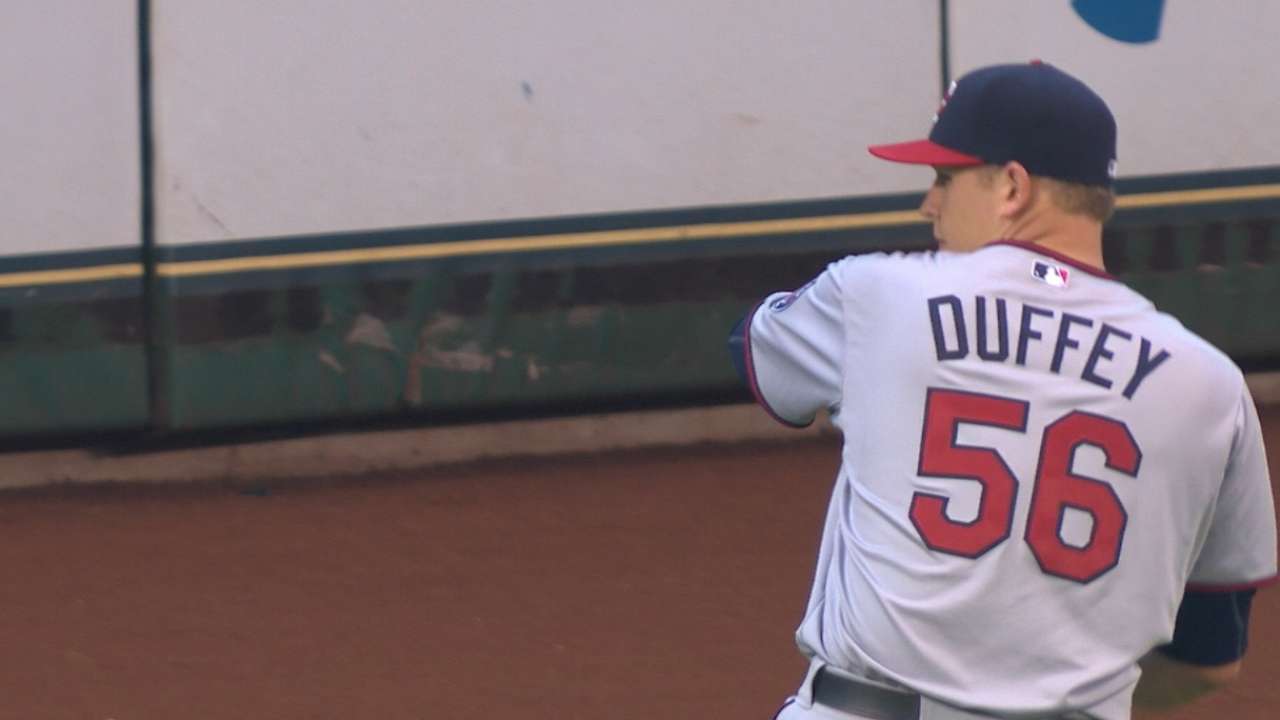 Giant hopes: CIN @ SF, 10:15 p.m. ET
The Giants are coming off a winning home series against the Padres, and they know they have to stay hot to challenge the Dodgers for the National League West title or for a Wild Card slot. The defending World Series champions will have six straight home games against Cincinnati and Arizona to make a move.
Four-time All-Star Tim Hudson will start for San Francisco in the series opener, and he recently reiterated that he will retire at season's end. Hudson, 40, hit a home run in his last outing, and he's 7-8 with a 4.51 ERA this year. Hudson has only had one losing record in his distinguished career.
Rookie Keyvius Sampson, who has logged a 2-4 record and a 6.94 ERA in his first nine big league appearances, will take the ball for the Reds. Sampson was acquired by the Reds as a waiver claim in January and has pitched for both Double-A Pensacola and Triple-A Louisville this year.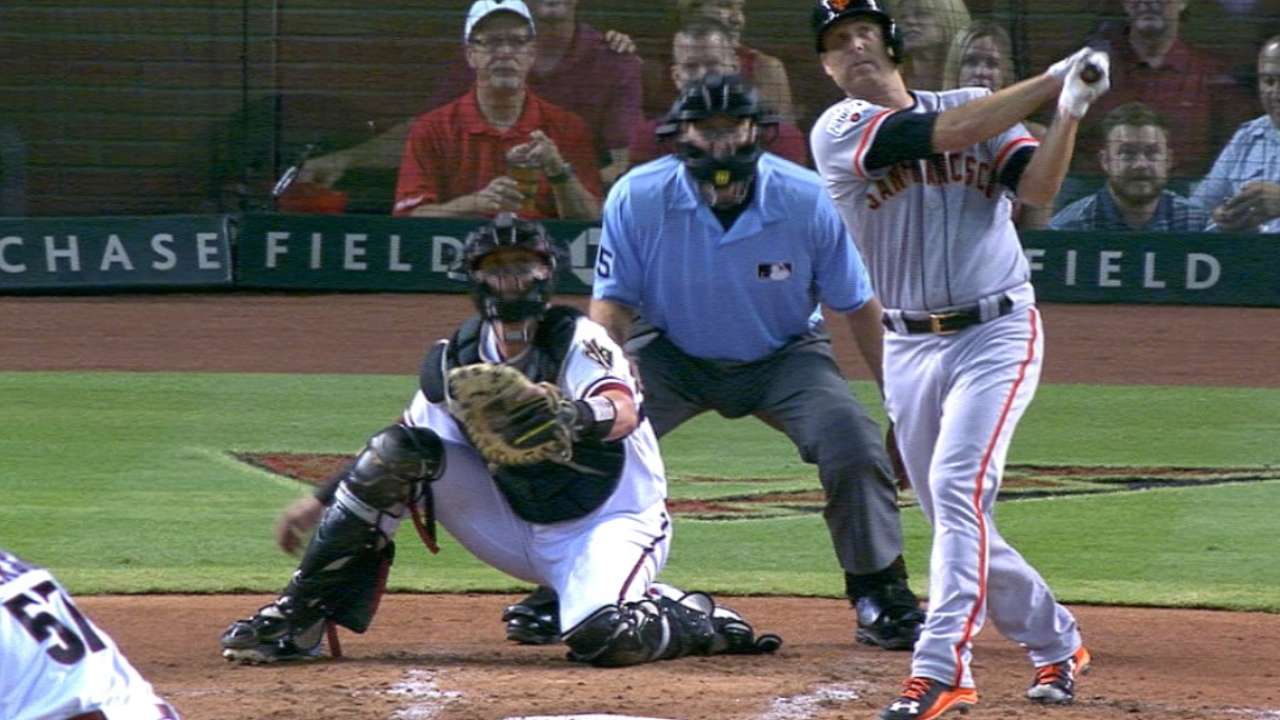 Spencer Fordin is a reporter for MLB.com. This story was not subject to the approval of Major League Baseball or its clubs.