Weber, Braves rookies impress in finale
Right-hander solid in first home start; Castro, Garcia also contribute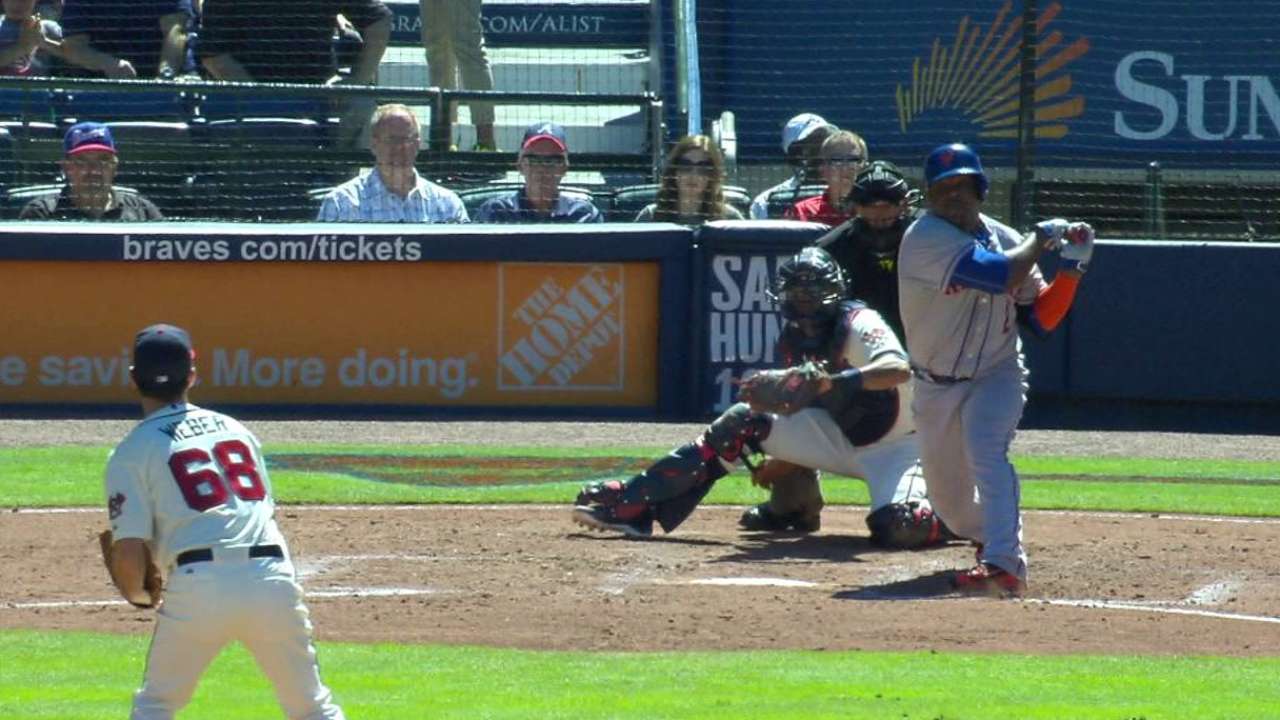 ATLANTA -- Ryan Weber showed himself something Sunday.
"I wanted to pitch against a first-place team, and I proved to myself that I could pitch well against a first-place team," the Braves' starter said.
Making his first home start and his second-career Major League start, Weber put in a solid showing in Sunday's 10-7 loss, tossing 6 1/3 innings of five-hit, four-run ball with two walks and two strikeouts against the first-place Mets. He seemed to get better as the game went on, as from the beginning of the third inning to the middle of the sixth, Weber allowed just three Mets to reach base, retiring 11 of 14 batters and inducing one double play.
And even though the game unraveled around Weber in the seventh inning, Braves manager Fredi Gonzalez was proud of his rookie right-hander's performance, something he said was evident in his decision to bat Weber in the bottom of the sixth inning instead of pinch-hitting for him.
"Weber gave us everything he had," Gonzalez said. "It's a situation there in the bottom of the sixth where most of the time you might think about pinch-hitting there, but the way he was pitching, we were going to let him pitch."
By letting him pitch, the Mets exposed a hole in Weber's game. In 39 games between Double-A, Triple-A and the Major Leagues this season, 10 of which were starts, Weber had yet to throw more than six innings. And Sunday's outing showed why 18 outs has been his cap, as he had a difficult time finding the strike zone and was saddled with two earned runs in the seventh inning when Matt Marksberry, his replacement, allowed the two runners he inherited from Weber to score.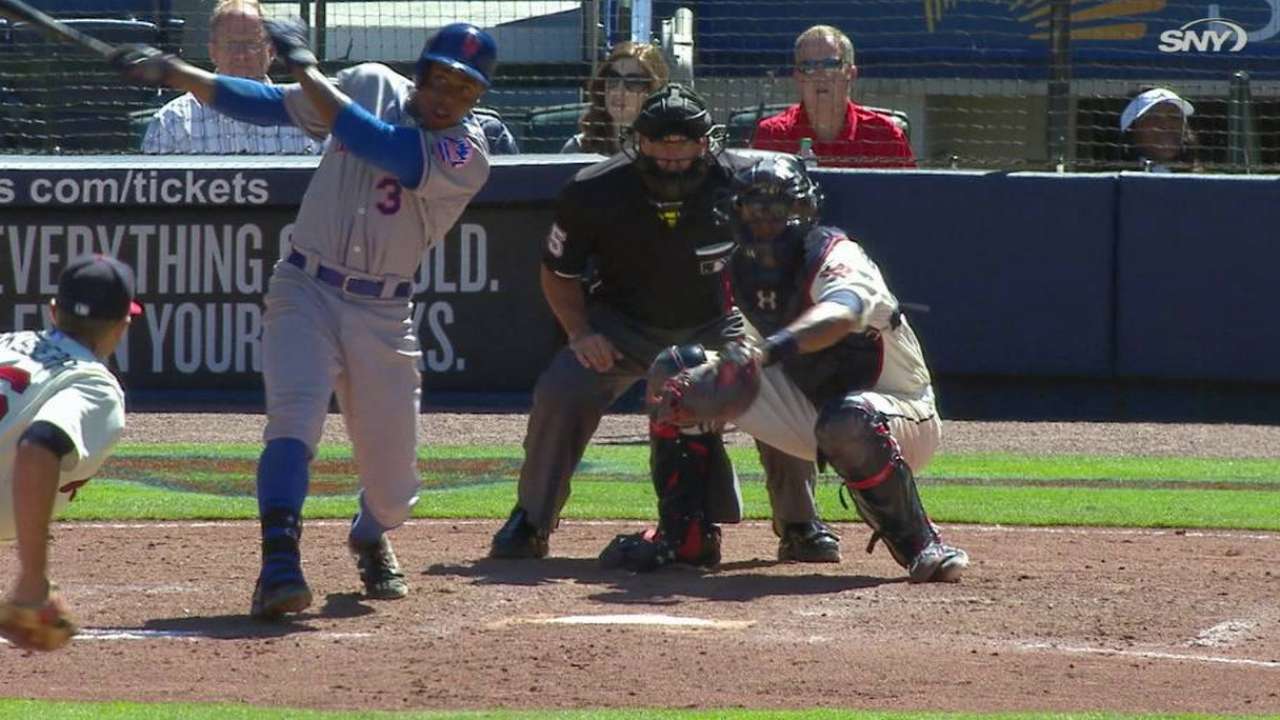 Aside from that inning and a lackluster second, Weber looked strong in his Turner Field debut. He said after the game that he was happy to pitch with a home crowd behind him and that his greatest takeaway from the game is that he now feels he belongs in the Majors.
"Just going out there and knowing that I've been staying within myself and not trying to do anything too special and I can get people out," Weber said.
However, Weber wasn't the only rookie to have an influence on the game's final outcome. First-year players Daniel Castro and Adonis Garcia combined for six hits and four RBIs Sunday, three of which came in the eighth inning to put the Braves ahead, 7-4.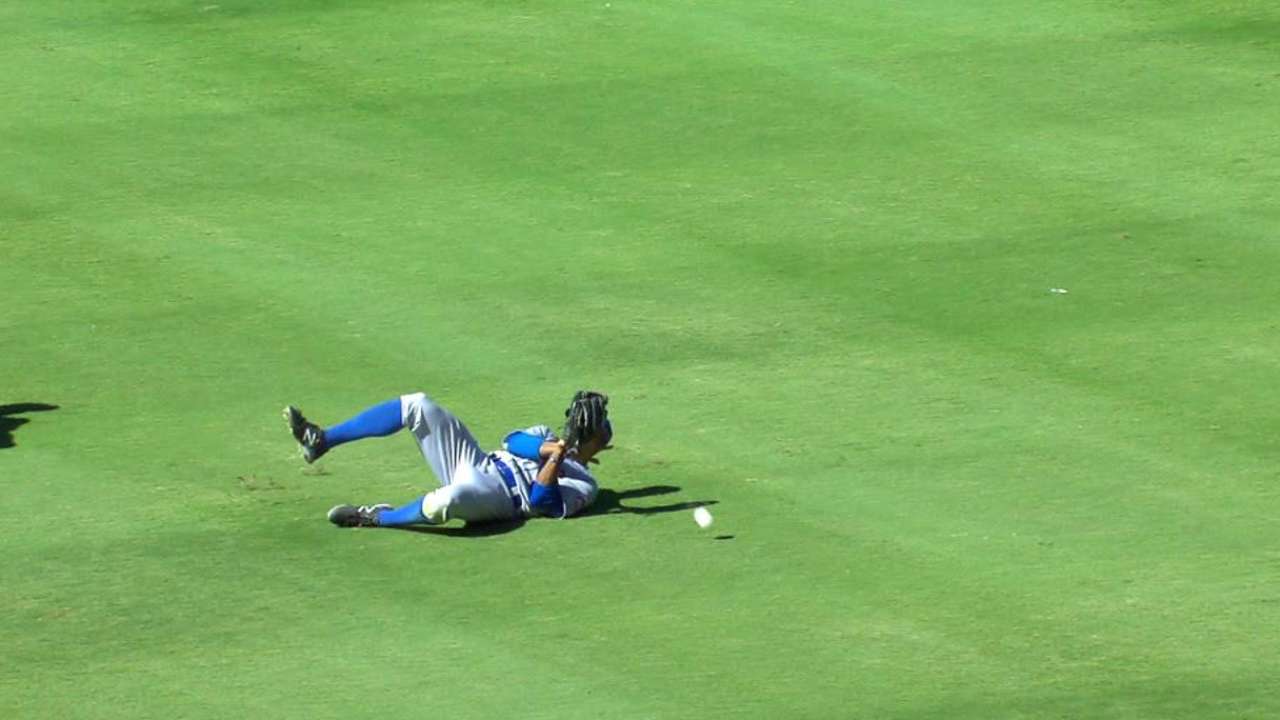 On the other side, rookie third baseman Hector Olivera made a costly throwing error in the 10th inning that led to the go-ahead run.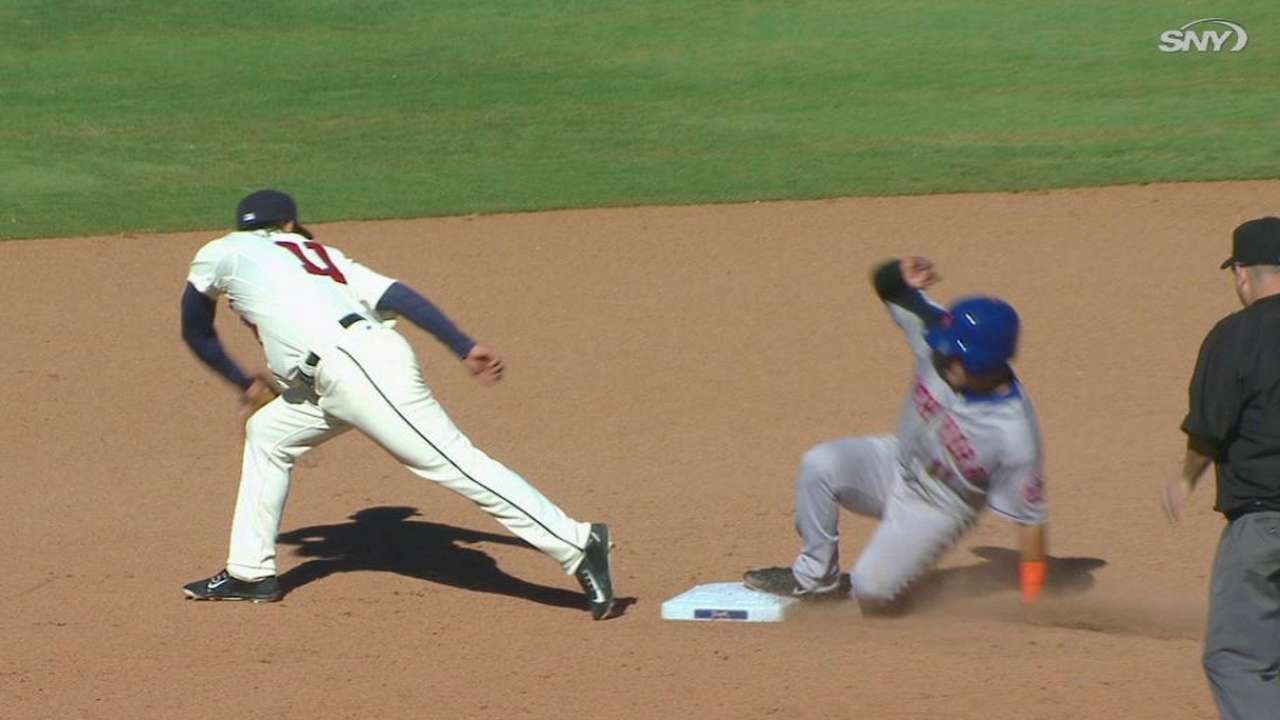 Across the wide spectrum of young players who played Sunday, Gonzalez seemed to be the most impressed by Castro.
"He does a terrific job," Gonzalez said. "He gives you a helluva at-bat. He turns a nice double play. We've seen him do that before."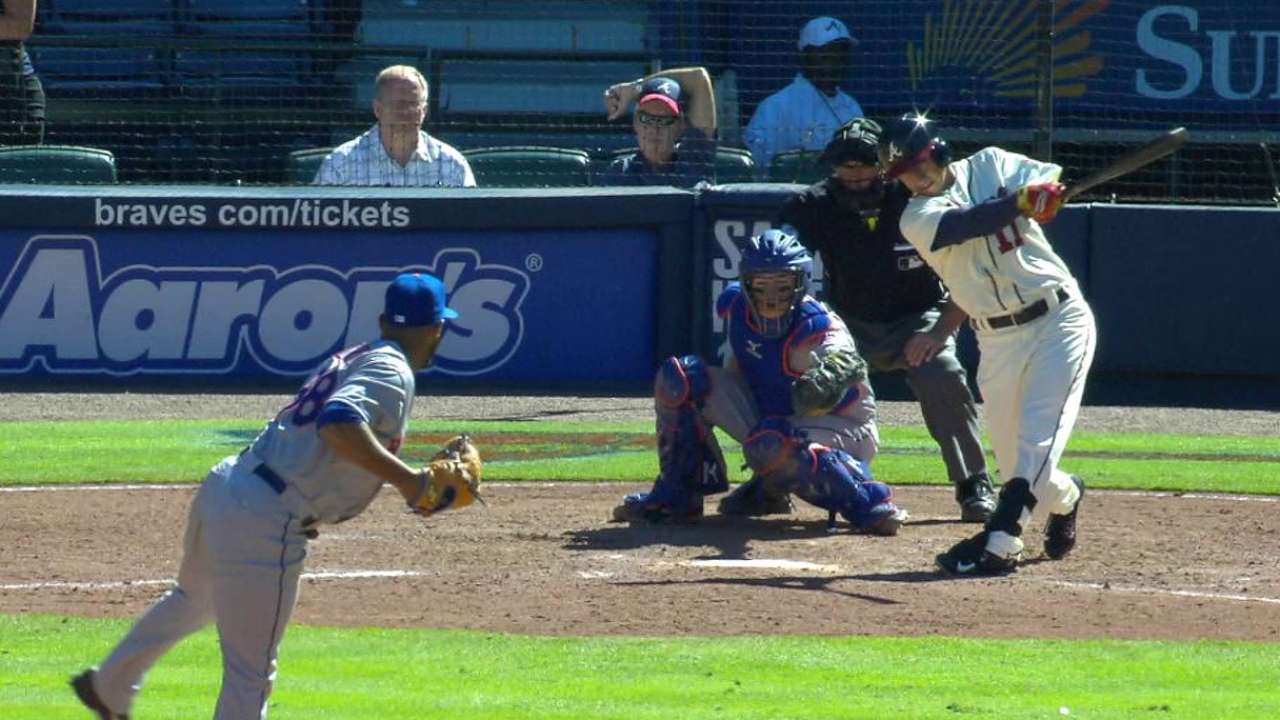 Nick Suss is an associate reporter for MLB.com. This story was not subject to the approval of Major League Baseball or its clubs.